Jewish Federation Updates
Bargaining Update | Upcoming Meetings | Latest News | Meet Your Bargaining Team
Bargaining Update
February 21, 2023
The results are in: our new union contract passed by a high margin with 99% voting yes to ratify. Over the last few weeks, hundreds of members voted at in-person voting locations as well as online. Ratifying this contract is a huge step forward in building our union.
This contract includes historic victories including minimum across the board raises totaling more than 11% over the contract, brand new pay tables to recognize seniority, paid COVID leave, expanded paid parental leave, $0 co-pay for mental health services, expanded paid time off, and more. To review the contract highlights view here for JCC/JUF/JCFS and here for CJE. We will keep everyone posted on implementation dates. 
These improvements would not have happened without growth of our membership and organized member action. We won them through the hard work of our members. Signing a union card, asking colleagues to sign a union card, organizing meetings, wearing union buttons to work, showing up to observe bargaining, sharing a personal testimonial, are just a few of the ways that members have been building this union. Thanks to everyone's hard work, union membership has increased significantly to 68%. It was this increase in our union membership and activity that gave us the strength to demand more from Management. None of these wins would have been possible without everyone coming together.
But we're not done yet.
The wins in this contract will be put to the test as members begin to enforce its provisions. We need to stand together and grow our union even more to make sure our voices are heard loud and clear. And just imagine what we could win when we're back at the bargaining table two years from now if we reach 80%, 90%, or even 100% membership, and if we had union leaders from every department!
Talk to your coworkers about your union and about signing a union card today! If you are interested in hosting a union meeting to help educate coworkers on the new contract, or you or someone you know is interested in being a leader, sign up below! As always, feel free to reach out to any of your stewards with questions.
Take Action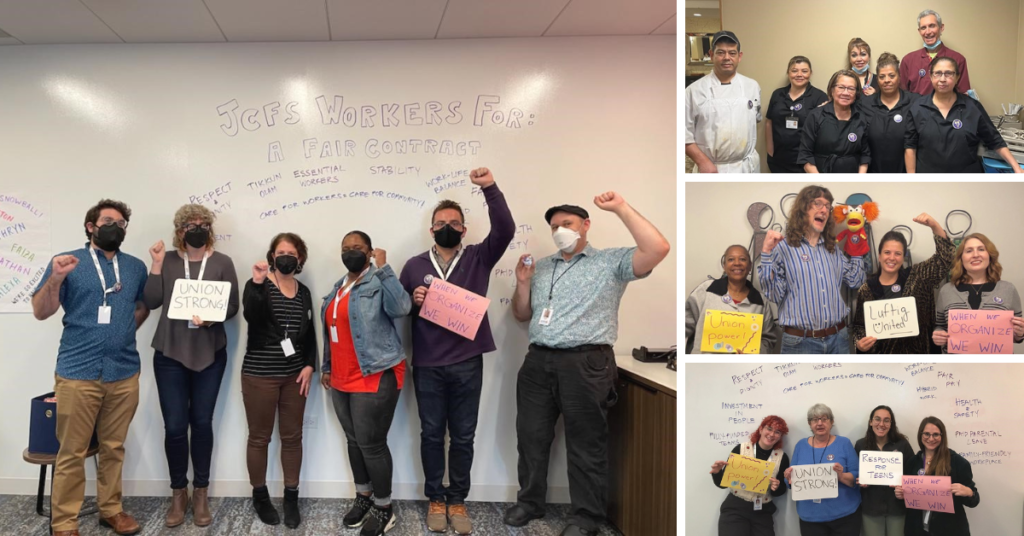 Host a union meeting at your workplace
Nominate a coworker or yourself for steward
Join the Facebook group and follow our Instagram
Sign up to be a Contract Action Team member (a point person to help your department get involved)
Upcoming Meetings
Check back for meeting updates.
Latest News
Local Rabbis Share Support for Jewish Federation Workers
Jewish Federation Workers Hold Action, Demand Fair Contract
Local 73's Voices: Keith Holmes, Individual Support Provider at JCFS
Jewish Community Centers of Chicago Members Win Legal Victory
SEIU Local 73 Members at JCC Win Paid COVID Leave
JCC Workers Fight for COVID-19 Protections
Meet Your Bargaining Team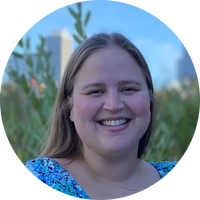 Emily Kaufman, Infant Room Teacher at Bernard Weinger JCC
"I am a proud member of the bargaining committee because I care about the quality of life and basic rights of my fellow teachers and all of the members we represent!"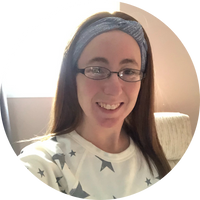 Sara Goldman, Assistant Teacher at Horwich JCC
"I joined the union and the bargaining team so I could have a voice. The more of us there are, the louder our voice will be. I am fighting for a better work environment along with better wages for myself and my coworkers."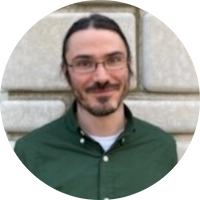 Sean Elliott, Case Manager at JCC EZRA Multiservice Center
"I am a union steward and serving on the Bargaining Committee because I feel strongly that through working together collectively and through building union power and membership, we can have a positive impact on our working conditions, our benefits and the lives of our clients, students and community members."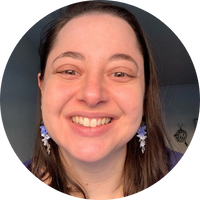 Rachel Rubinstein, Admin Assistant at JUF
​​​​​​​"I chose to be a union steward and on the bargaining committee because I believe in advocating for a living wage and positive work environment for all bargaining unit members. The happier we as Jewish Federation employees are, the better we can provide for our agency organizations. It is important to me that the bargaining committee negotiates a contract that properly addresses each issue members are currently facing and comes to an agreement that works for everyone involved."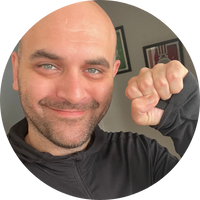 Peyton Conley, Donor Services Professional at JUF
"I'm fighting for an equitable and living wage!"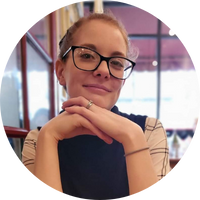 Aubree Buschert, Program Coordinator at JUF
"I'm on the bargaining team because I've heard the struggles of my fellow coworkers and know the inequities that exist in the organization. Everyone deserves to have the resources and support they need to do their job – and a livable, competitive wage for the work they do."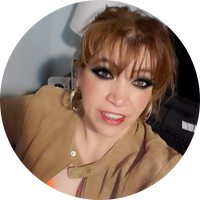 Gloria Cardenas, Resident Assistant Housekeeping at CJE Weinberg
"Estoy en este comité de la unión para participar en las negociaciones del siguiente año y para poder exponer las necesidades que existen en CJE, como preferencias de los supervisores con algunos de los compañeros." ("I'm on the union committee to participate in the negotiations for next year and to be able to explain the needs that exist at CJE, like favoritism of supervisors with some staff.")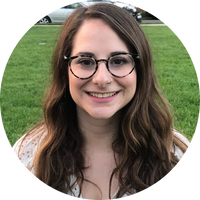 Lili Gecker, Clinician II at JCFS Response for Teens
"I've seen turnover skyrocket over the past few years, and as a result, the clients we serve have suffered as they wait months and months for mental health services. We need to have a voice because our working conditions impact the quality of our clinical care in addition to our day-to-day lives as workers. I'm excited to serve on the bargaining team because I have seen time and time again that when we come together and show our power as a union, we win!"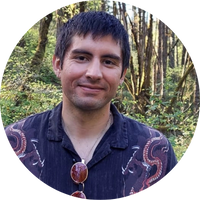 Felix Acuña Olivos, Clinician I at JCFS Knapp Counseling
"For me being in our union's bargaining committee means celebrating our interdependence and dignity, as it allows us to push for more equity. Together we can all feel safer and assert our collective need for more dignified working conditions."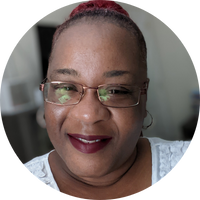 DeCarla Musa, ISP at JCFS CILA
"I'm on the bargaining team and support the union because as an ISP in the last contract we won holiday pay, which we were never paid holidays and had to work the days in the past. Winning this contract matters to me because ISP's have an important role to do within the community we serve. Our clients depend on us and we must depend on our Union and ourselves to have a better workplace."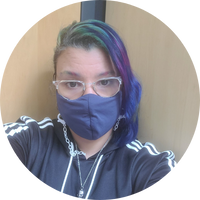 LeJean Easley, Art Teacher at JCFS Knapp School and Yeshiva
"As a bargaining team member I am fighting for myself and my coworkers to be heard. I'm tired of us expressing ourselves and being ignored and our problems and issues not being taken into account when coming up with solutions."