News
Local 73's Voices: Keith Holmes, Individual Support Provider at JCFS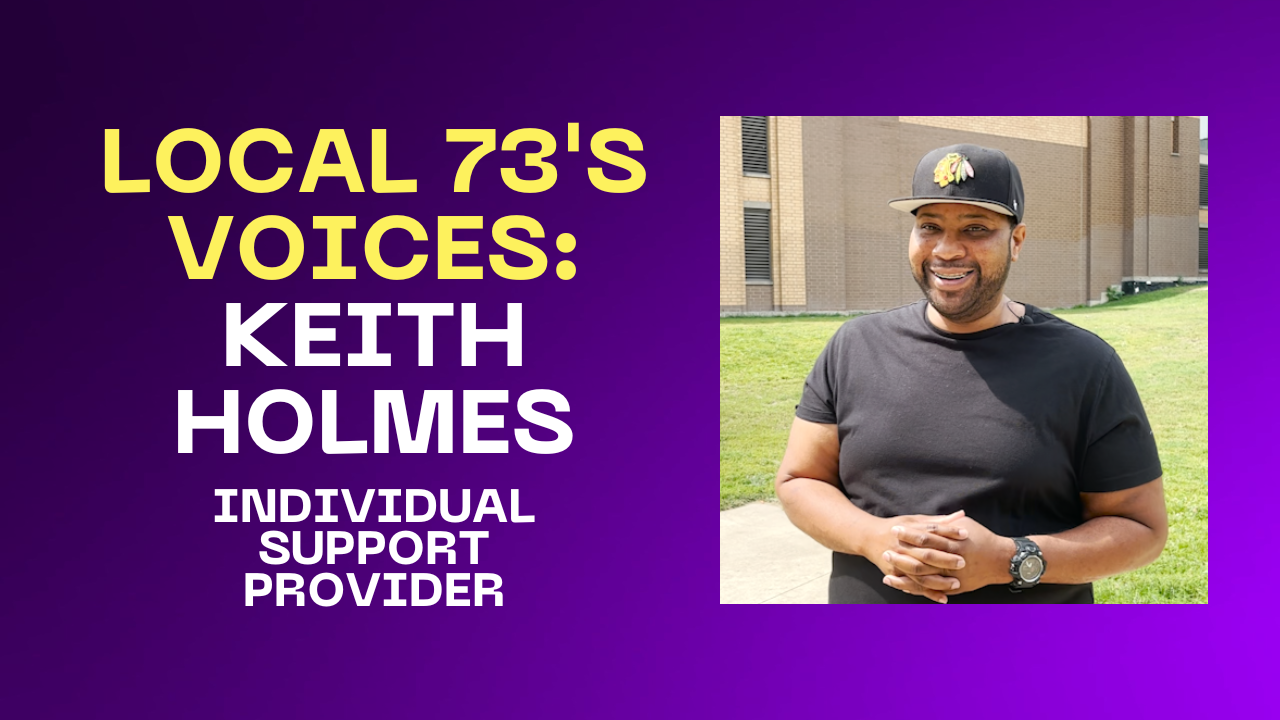 SEIU Local 73 represents more than 31,000 people, each with their own story to tell. "Local 73's Voices" aims to highlight what makes our members so incredible. From what it means to be part of a union to what inspires their actions, we shine a light on the people who make our Local as unique as it is.
Keith Holmes enjoys working with people with disabilities. As an Individual Support Provider at Jewish Child and Family Services, he works directly with adults with autism in a CILA home who have taught him patience and flexibility. Keith says they are more than clients; they are friends and family.
Watch Keith discuss his experiences in the CILA home, how his union has his coworker's backs, and his desire to explore the world.