Don't Be Fooled by Freedom Foundation
The Freedom Foundation (aka Opt Out Today) is an extremist political project of a group of right-wing billionaires who see workers' collective bargaining rights and the political power they create through their union as a threat to their profits and the continued accumulation of their wealth.
"We as conservatives want certain things – we want education reform and we want pension reform and we want less taxes and we want smaller government, and you're never going to get those things with unions in the way." Tom McCabe, April 23, 2014
While the Freedom Foundation says they want smaller government, they had no problem taking $644,125 in COVID CARES Act funding from the government.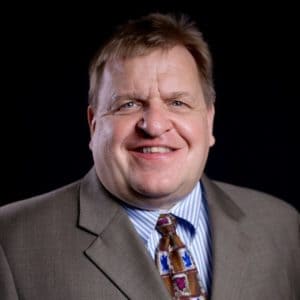 What does the Freedom Foundation want? They want to dismantle government, cut public services and outsource public jobs to the private sector. Our union protects public employees and the public good. As long as we're strong they can't get their hands on the billions of dollars invested each year in public services and public education.
Historic strikes led by Local 73 at Cook County, Chicago Public Schools, and the University of Illinois-Chicago resulted in higher pay, better benefits, and more respect for our members. Local 73 has been recognized by the Chicago Tribune, WTTW, and other media as a labor powerhouse. Our union played a key role in passing the Workers' Rights Amendment and electing labor-friendly candidates. The Freedom Foundation sees our members growing strength in their workplace and winning the respect we deserve – and they want to stop it. 
How is the Freedom Foundation trying to destroy labor unions? They contact union members are tell them to leave their union. They know that if enough members leave their union the wages, benefits and job protections in their contract go away too.
Who is funding the Freedom Foundation? Billionaires like Charles Koch, Lynne and Harry Bradley, Adolph Coors, Ed Uihlein, and Daniel Searle, to name a few. These billionaires create charitable trusts to fund their political agendas and then get the tax write-off. And they give millions to a network of similar organizations such as the Donors Trust and non-profit political organizations like the American Legislative Exchange Council, Atlas Network, and the State Policy Network. All of which have the same goal of destroying labor unions.
The Bradley Foundation has given more than 3 million dollars to the Freedom Foundation over the years to help build "conservative infrastructure" to help weaken workers' rights. The Bradley Foundation proudly takes credit for dismantling the public sector unions in Wisconsin and for privatizing Milwaukee's public schools, all to disastrous results for working families.
Illinois's own Ed Uihlein Family Foundation has funded both Freedom Foundation and the Illinois Policy Institute. Moreover, the foundation's board president, Richard Uihlein, was a funder and ally of former Illinois Governor Bruce Rauner's agenda.
How does the Freedom Foundation get our contact information? Under the Freedom of Information Act (FOIA), they can legally request a list of union members from public sector employers. However, under the the Illinois Public Labor Relations Act and the Illinois Educational Labor Relations Act, employers are prohibited from providing an employee's:
home address (including ZIP code and county);
date of birth;
home and personal phone number;
personal email address; and
any information personally identifying employee membership or membership status in a labor organization or other voluntary association affiliated with a labor organization or a labor federation (including whether employees are members of such organization, the identity of such organization, whether or not employees pay or authorize the payment of any dues or moneys to such organization, and the amounts of such dues or moneys); and
emails or other communications between a labor organization and its members.
What can we do to stop the Freedom Foundation? As union members, our power comes from working together to ensure we have a meaningful voice in the decisions that affect our workplace. Throughout history we have stood strong to fight for living wages, benefits, and retirement security. If you receive a letter or email from the Freedom Foundation (aka Opt Out Today), the Illinois Policy Institute, or any organization telling you to leave your union, notify your union rep immediately. The Freedom Foundation doesn't care about working families – their ONLY goal is to destroy unions. Let's send them a clear message. We're sticking with our union!