News
Jewish Federation Workers Hold Action, Demand Fair Contract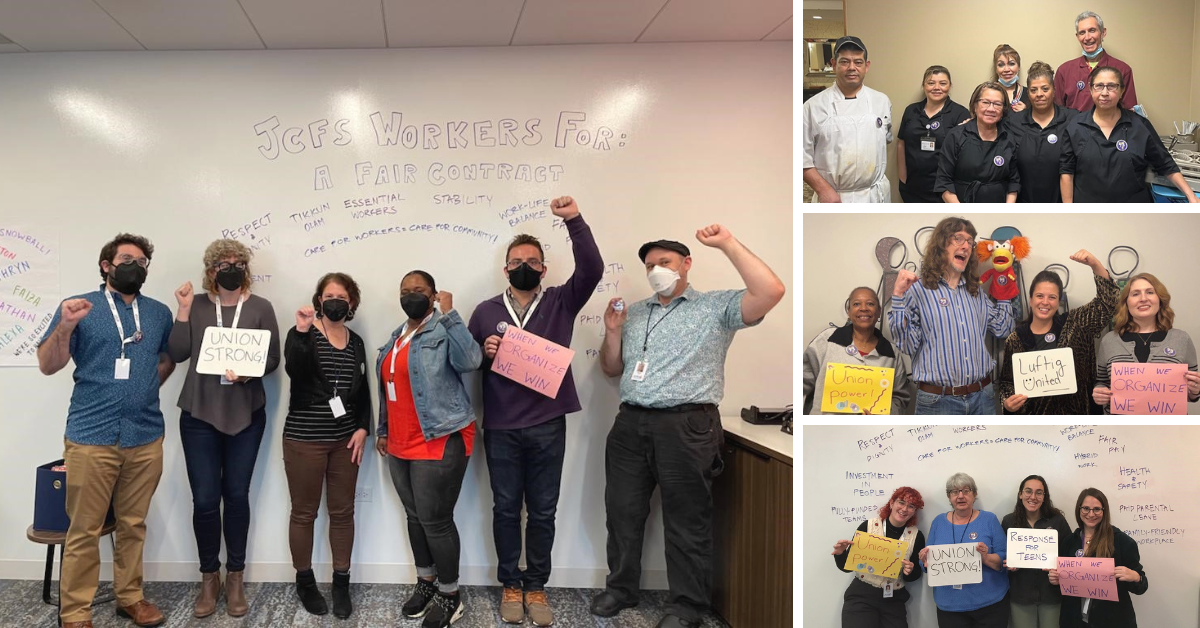 On Tuesday, October 25, hundreds of workers across several Jewish Federation worksites took part in an action in the lead-up to a new round of negotiations with management. With their current contract set to end on December 31 of this year, workers feel frustrated with management's lack of initiative at the bargaining table. According to the bargaining committee, there have been six sessions with Jewish Federation leadership, but only one minor issue has been agreed upon. Moreover, management has rebuffed simple inclusions that respect workers' right to have a voice on the job.
"A lot of what we have asked for are basic items included in any union contract," says Lili Gecker, Clinician II at JCFS Response for Teens and Chief Union Steward. "So far, management's proposals and responses have aimed at weakening our union, which has strengthened significantly over the past few years. We remain committed to organizing and building our union, and it's time management recognizes our power."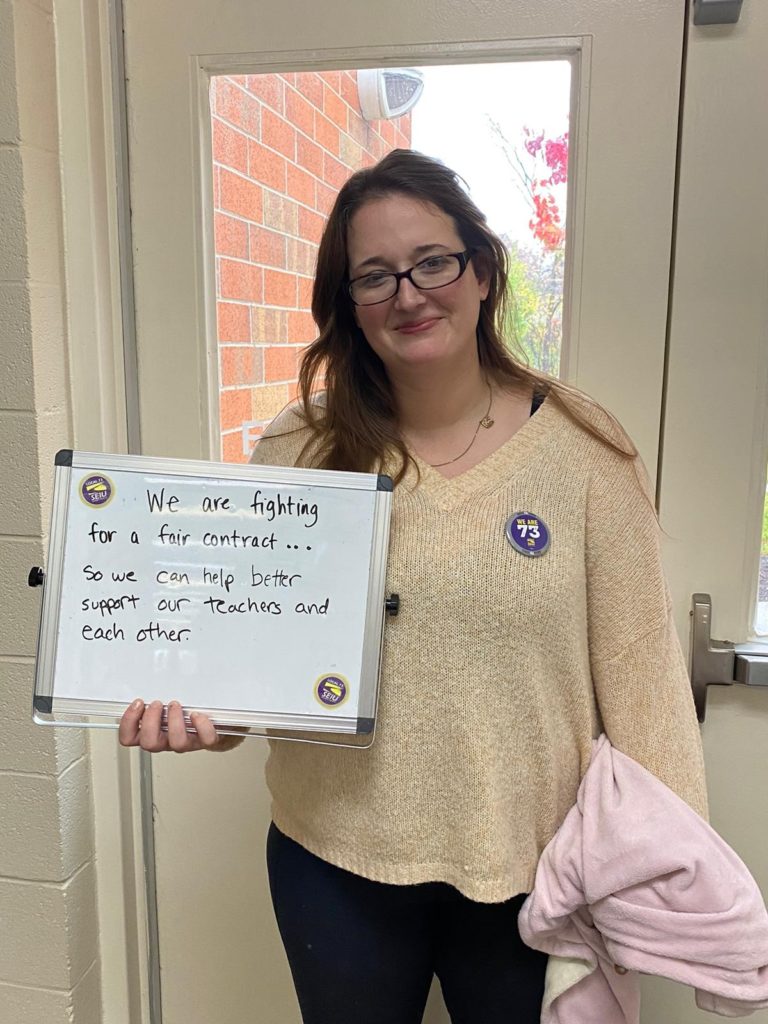 Workers from throughout Jewish Federation Chicago showcase their union pride.
Because of the lack of movement at the table, workers showed off their union pride and power in support of their bargaining committee. They donned SEIU Local 73 buttons, purple gear, and highlighted some of the workplace issues that are holding them back. Workers believe the Jewish Federation owes it to the communities they serve to do better for their workers. Short staffing, low pay, work-life balance, and health and safety concerns are just some of the myriad of problems workers are facing.
"JUF provides life-saving services and life-enriching experiences where they are needed most. We take great pride in this, and in our unique ability to help people—to provide essential health and human services and vital points of community and connection," reads the "Who We Are" page for the Jewish Federation of Chicago. However, workers point out that this statement is incongruent with the problems they face in the workplace, preventing critical social services from reaching their maximum potential.
"In JUF's values there is an emphasis on the essential services that we provide to the community, and while we agree that the work we do is vital to the community, we don't see this reflected in the attitude of management. We are members of the very community that we serve and yet are not being treated as such," says Emily Kaufman, a teacher at Jewish Communities Center of Chicago – Weinger and union steward.
Bargaining is set to continue on Wednesday, October 26.