News
JCC Workers Fight for COVID-19 Protections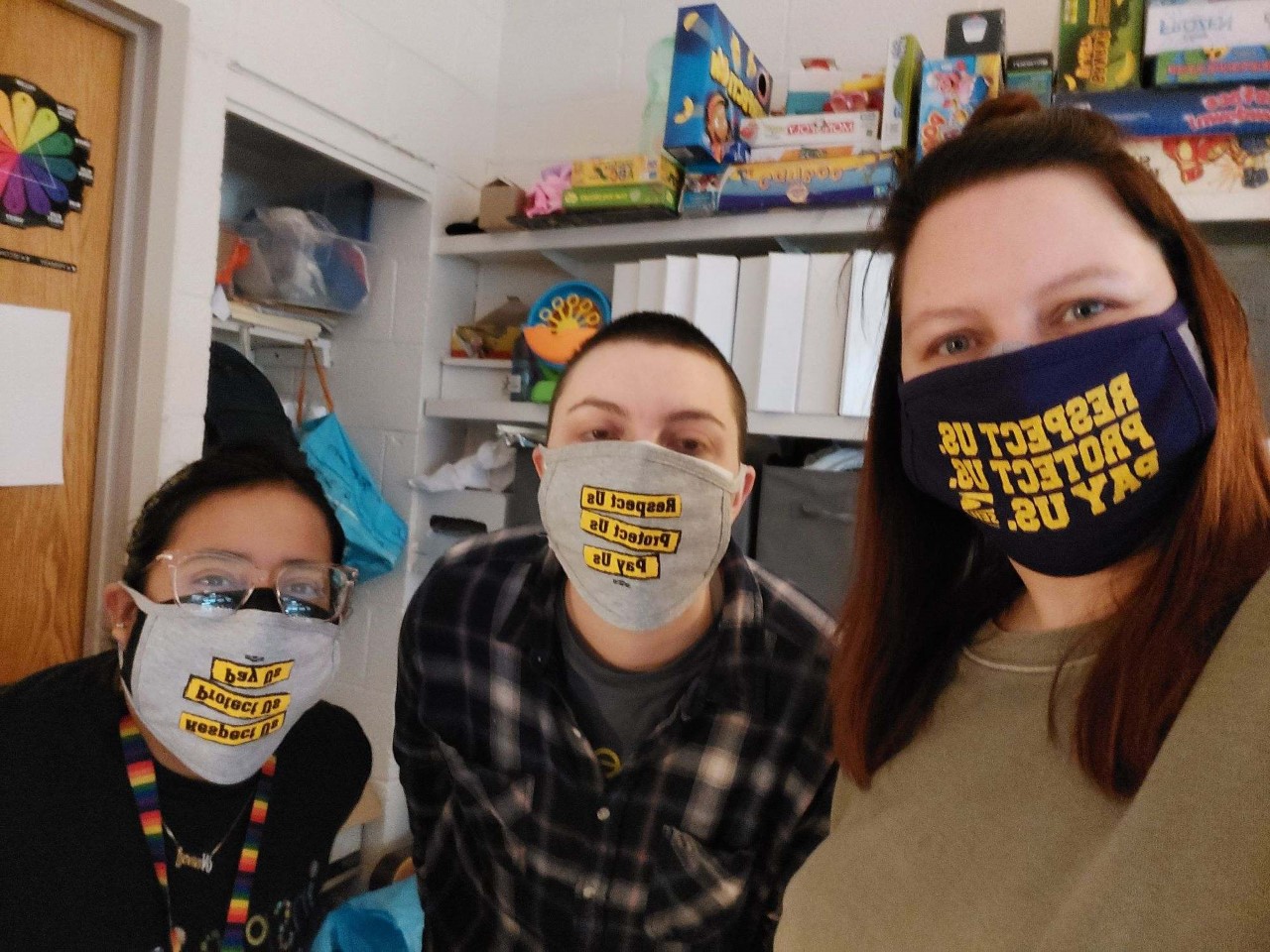 At the end of 2021, union teachers at the JCC Heller preschool started organizing when they saw an increase in kids and coworkers being quarantined, even before the height of the Omicron surge. These workers did not see management reacting appropriately by strengthening safety precautions. Teachers who had been exposed to COVID in their own classrooms were then told to continue to come to work and float in other classrooms without restrictions, possibly spreading the virus further, and teachers who had COVID or wanted to quarantine due to exposure were required to use their limited sick and vacation time or go unpaid to quarantine. To top it off, management announced they were going to roll out a new "Test to Stay" policy at all the JCC preschools that would loosen restrictions further by allowing kids to stay in school after exposure if they get tested regularly. While the teachers understand the importance of kids being in school, they did not feel that the Omicron surge was an appropriate time to roll out this policy.
The Heller union members got together a committee and asked management to halt the policy until we could bargain over it. Shortly afterward, management decided to pause the "Test to Stay" policy indefinitely, which workers believe was a result of this organizing. They also announced they would be providing KN95 masks at all the preschools, which workers believe to be a result of the organizing as well.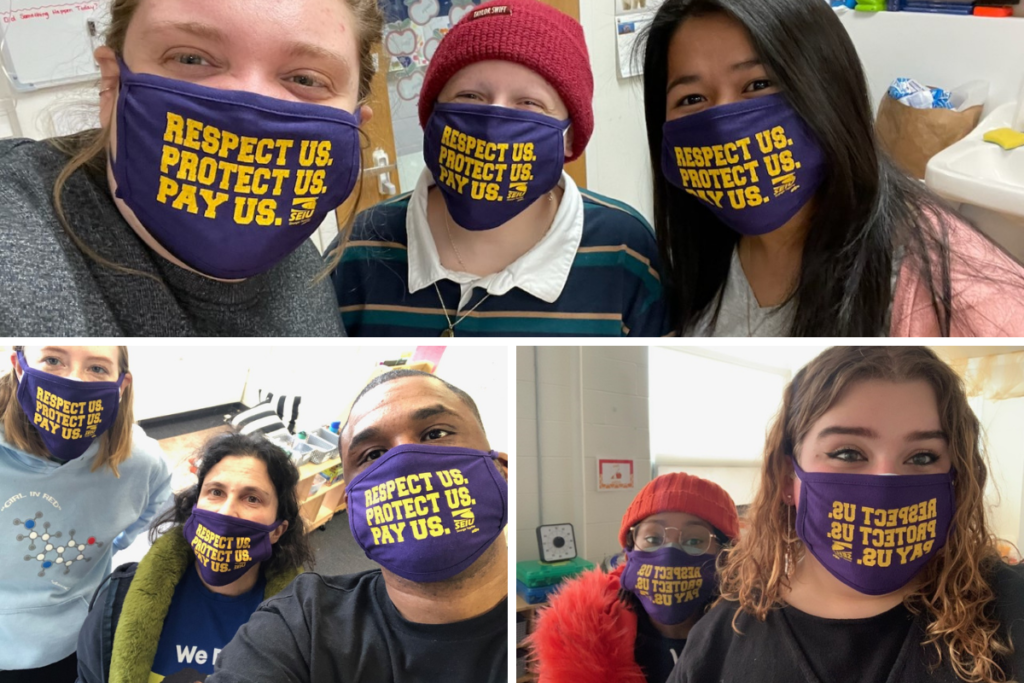 The fight didn't stop, though. Heller teachers continued to organize around their safety concerns and put together a petition that was signed by a majority of all the staff at their site. Teachers at the Beth Emet preschool saw similar issues at their school – at one point almost every classroom was in quarantine, but JCC still did not shut down the school. The workers there decided to get involved and put together a petition signed by the majority of their site as well. A committee of union members from Beth Emet and Heller met with management in January and presented the petitions in hopes management would take steps to resolve these concerns. However, management's attitude was largely dismissive, and they treated the meeting like a Q&A about their existing policies rather than about trying to make changes to their policies to make teachers safer.
That's when SEIU 73 members at the JCC Chicago Beth Emet and Florence Heller preschools brought the fight to management at their worksites. After a majority of the teachers signed a petition for more COVID safety protections and did not see their concerns addressed by management, they took further action last week by wearing their SEIU 73 "Respect Us Protect Us Pay Us" masks at work. Social workers from the JCC EZRA Multi-Service Center also joined the action in solidarity. The teachers will continue to take action until JCC does the right thing.