News
Bloom Township HS Honors Maintenance, Cafeteria Workers for Service During Pandemic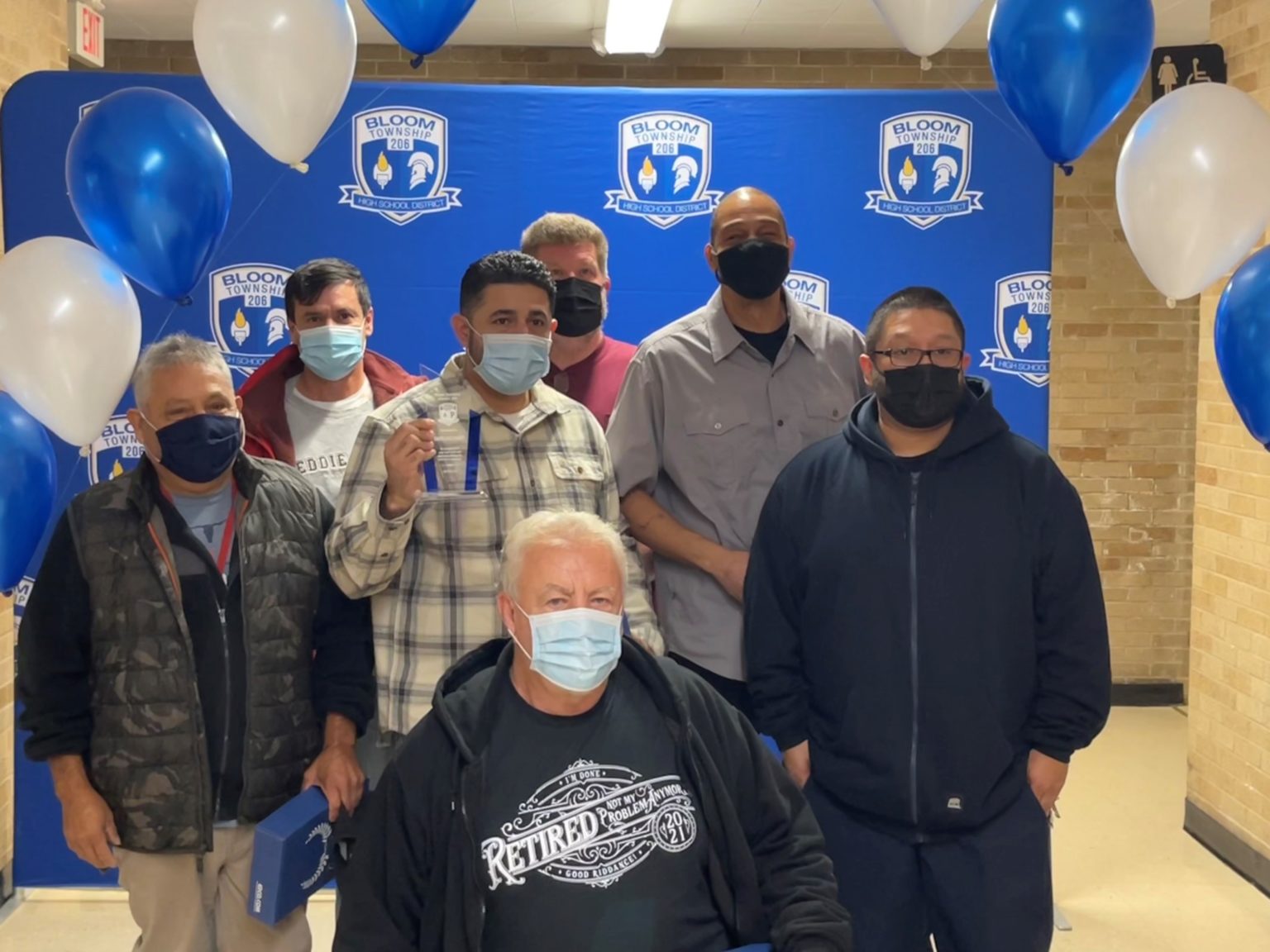 Bloom Township High School District 206 presented awards to the Custodians and Maintenance workers and the Cafeteria Workers for their services keep the district running through the pandemic. Custodians and maintenance workers worked through all of 2020 while almost the entire school staff were working from home. Some of them contracted COVID-19.
"I feel honored and appreciated for our work keeping everyone safe," said David Castanon, Chief Steward. "We are the foundation here that keeps our schools running. I'm proud of being part of the custodial and maintenance team and a member of Local 73."
When Local 73 representative Tim Ball presented the idea of honoring these workers for their services HR Director Williams, Superintendent Lanelle Navarre, Chief School Business Official Jason Okrasinski went the extra mile to come up with an award and reception to present to workers.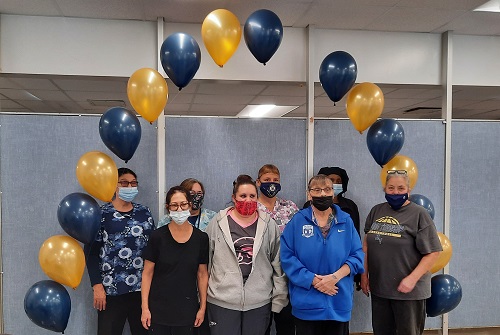 "We want to thank our staff for going above and beyond during this pandemics," said Dr. Latunja O. Williams,
Assistant Superintendent of Human Resources. "It's because of your heroic efforts that we were able to resume education as we once knew it."
"When the Governor shut things down, you were here doing an excellent job. When staff started to return, we asked for more, and you gave it to us to ensure everyone was safe," said Henry Drake, Board President. "We didn't have an outbreak because of the work you were doing. Thank you."
"It's great to be recognized for the work that went into keeping everyone safe," said Anthony Garner, Day Steward and Bargaining Team Member. "Throughout this process there were new protocols, new chemicals, new training and preparation for protective gear. Everyone came together and came through to keep our schools safe and running."
"Every day things were changing," said Douglas Brown, Night Steward. "From using fog machines to disinfect to hand wiping everything when those machines weren't working properly. We didn't take any chances and made sure our schools were clean and safe for everyone. Everyone deserves this award for the work they put in."