News
University of Chicago Workers Demand Fair Pay, Parental Leave and More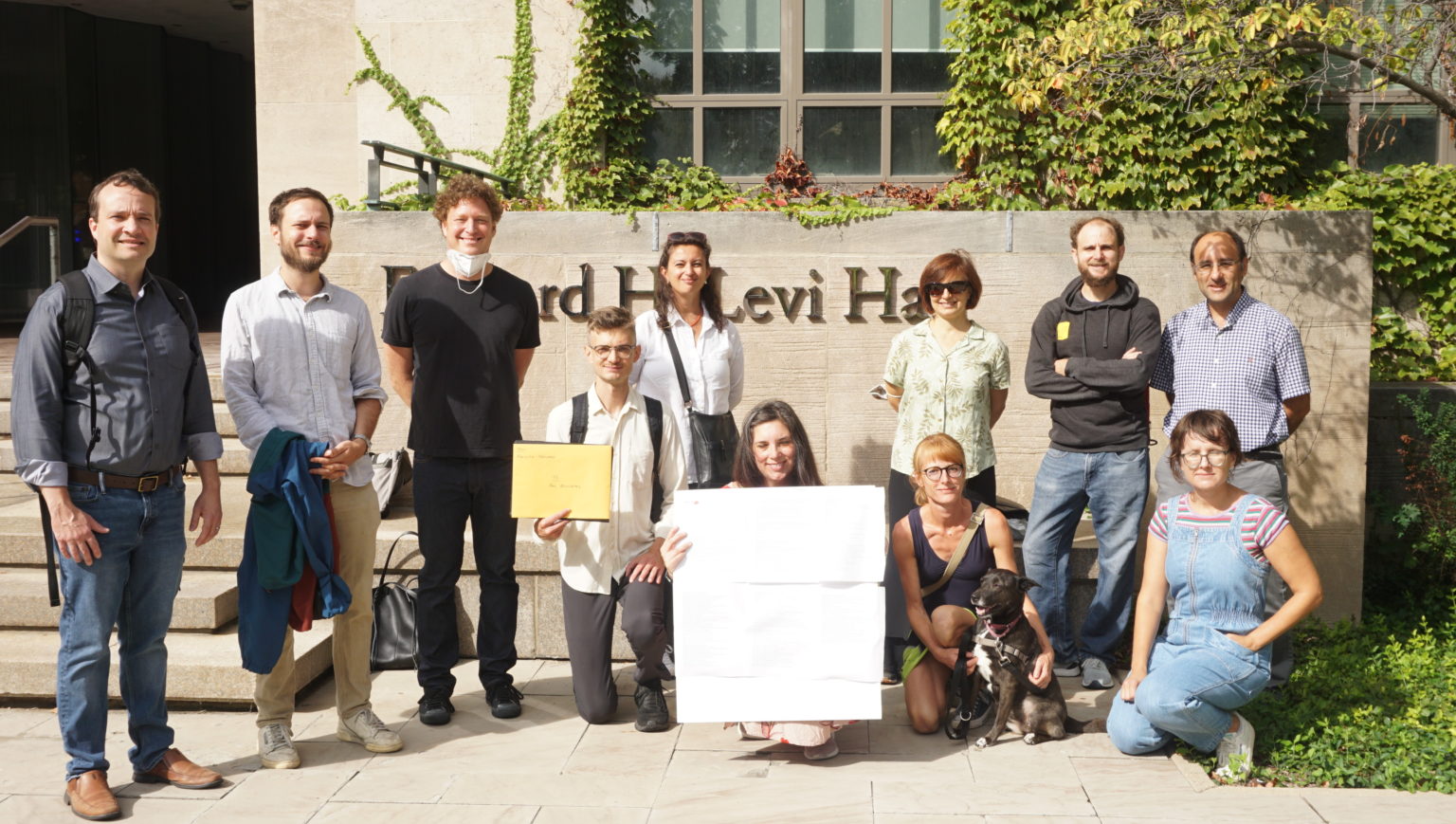 On the morning of Monday, September 20, SEIU Local 73 members at the University of Chicago came together with one goal in mind: making sure the new President of the university, Paul Alivisatos, knows the struggle part-timers are going through.
Members and Local 73 organizer Liz Towell gathered at Edward Levi Hall in the heart of U of C's campus to discuss the latest ongoings of bargaining, which have been going for nearly six months. Throughout their sessions with management, the bargaining team has made progress in many areas. However, one issue that has been difficult to address is the university's ongoing disrespect of part-time workers, who have served as an integral part of the community. These include those at the Crown Family School of Social Work, Policy and Practice, in addition to part-time lecturers and teaching fellows who are struggling with increased workloads and a lack of parental leave, which is why members were on-hand to deliver a petition to President Alivisatos.
Finding Strength in One Another
With the sun beating down in front of Levi Hall, the workers went back-and-forth sharing stories of struggle that their colleagues face. Agnes Malinowska, Assistant Instructional Professor, acknowledges the uphill battle but finds solace in solidarity. "As a new member, it was so refreshing to be with people who are in a similar structural position as me in the university and to get the opportunity to talk frankly about the conditions under which we work and our dissatisfaction with them."
Jason Grunebaum, an instructional professor at the university, knows justice for his colleagues is a must. "This is a fight that was leftover from our last contract, and we aren't happy that the university insisted on paying Crown School of Social Work, Policy and Practice adjuncts 25% less than others who do the same work. This is a profession that is 85% women and disproportionately people of color."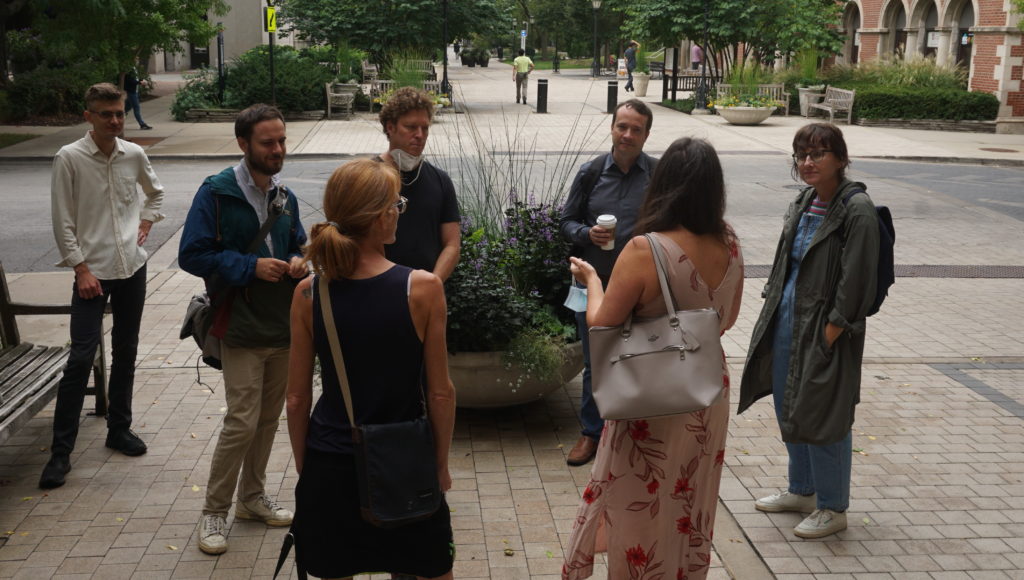 The group gathered at the door leading up to the president's office to deliver the widely supported petition, but were turned away by security, who then allowed a delivery person to enter without question the very next minute. Despite the hiccup, these workers were not dismayed. Through the pressure of the group's presence — and even a timely call to the office — a delegate of the president's office came down to pick up the petition. With this added pressure, the members know they must push hard to fight for workers who desperately need help.
"One thing that I've learned in bargaining is just how many people are working for free," says Zach Sheldon, Teaching Fellow. "Part-timers are being made to do full-time work, simply because the university won't hire others to fill in the gaps. But being part of bargaining has made it possible to address that and tell the university that they run on a business model that depends on stealing labor from workers."
On Monday afternoon, the members met with management in bargaining and presented their latest proposals, which includes language to raise up those at the bottom and ensure there is equal pay for equal work for all part-time lecturers. The bargaining team also stated that they are getting close on language around phased retirement and parental leave for Teaching Fellows and Lecturer 2's. In-turn, the university took these proposals and stated they would be responding at some point on Tuesday.
"The vision for change is coming from us and our experience of work, solidarity, caring about each other and caring about our students," states Sheldon. Grunebaum nods, "The university's 'caring' comes from fear; ours comes from love."