News
Local 73 Joins Community Members Demanding Federal Relief in 2022 Chicago Budget that Funds Communities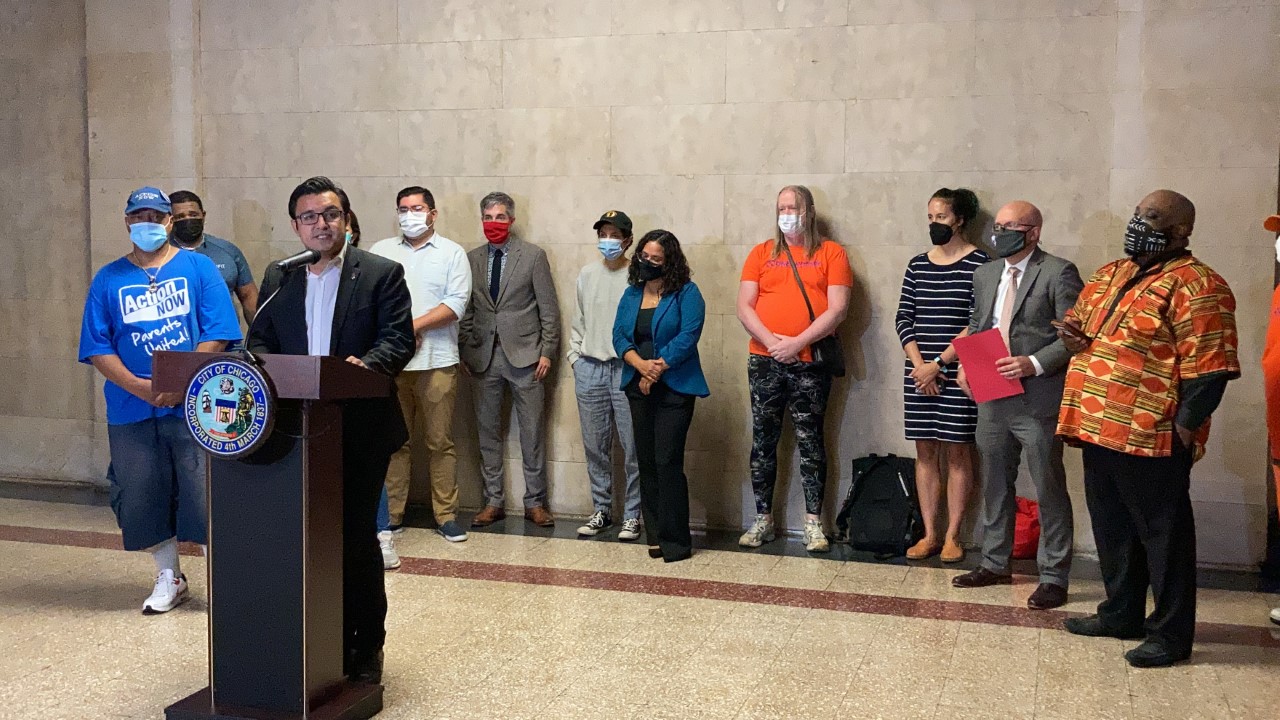 This morning, Local 73 joined community organizations and elected officials demanding that Mayor Lori Lightfoot and the City Council invest $2 billion in federal funding in mental health care, affordable housing, and other needed resources in Chicago's most marginalized communities. The press conference was called by the Right to Recovery coalition, which Local 73 is part of, to raise the demand that $900 million of federal funding that the city has on hand is immediately committed to social services.
"The level of trauma and suffering demands investment in our communities," said Alderman Byron Sigcho-Lopez. "When we talk about morality, we must talk about our budgets and our actions. That's why the $900 million must be invested in the communities that need it the most."
This press conference was called just hours before Mayor Lightfoot's annual 2022 Budget Address where she is expected to announce the allocation of federal funds received under the American Rescue Plan and the city's budget. Just days earlier, members of the coalition were handcuffed in City Hall after speaking about the urgent need to support historically underinvested communities.
"We are facing a crisis of homelessness and lack of affordable housing, mental health, and violence prevention services. We put our voices and our bodies on the line to get these issues addressed," said Myron Byrd, Chicago Coalition for the Homeless.
The Coalition has been working with members of the City Council for months to ensure our most vulnerable communities receive the resources they need to survive the pandemic and begin reversing decades of failed policies. Through progressive revenue solutions, we can generate the necessary funding to fully invest in working families.
Watch the Livestream of the press conference here.