News
Members Overwhelmingly Ratify Cook County Contract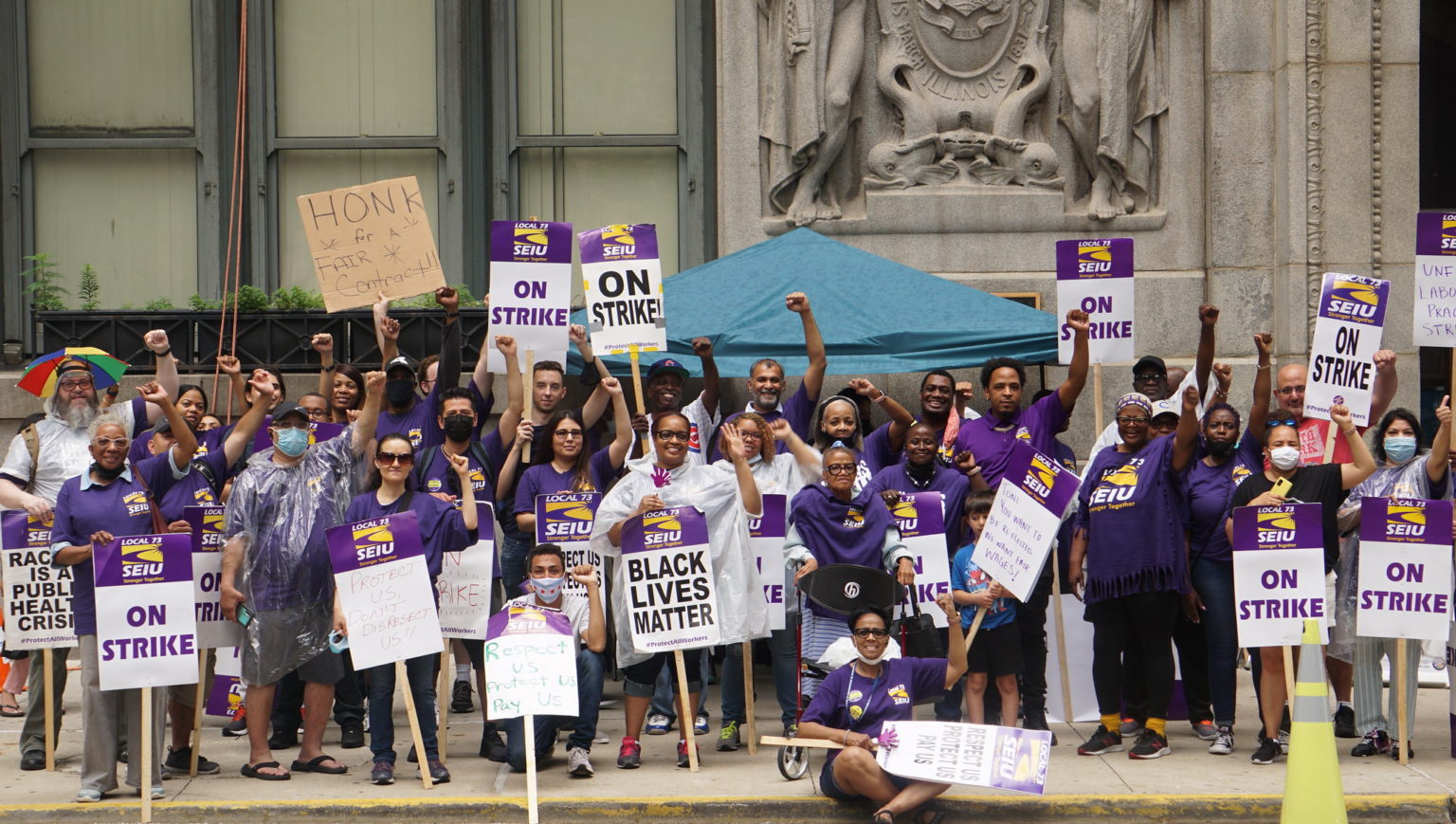 SEIU Local 73 members have voted overwhelmingly to ratify the new contract with Cook County.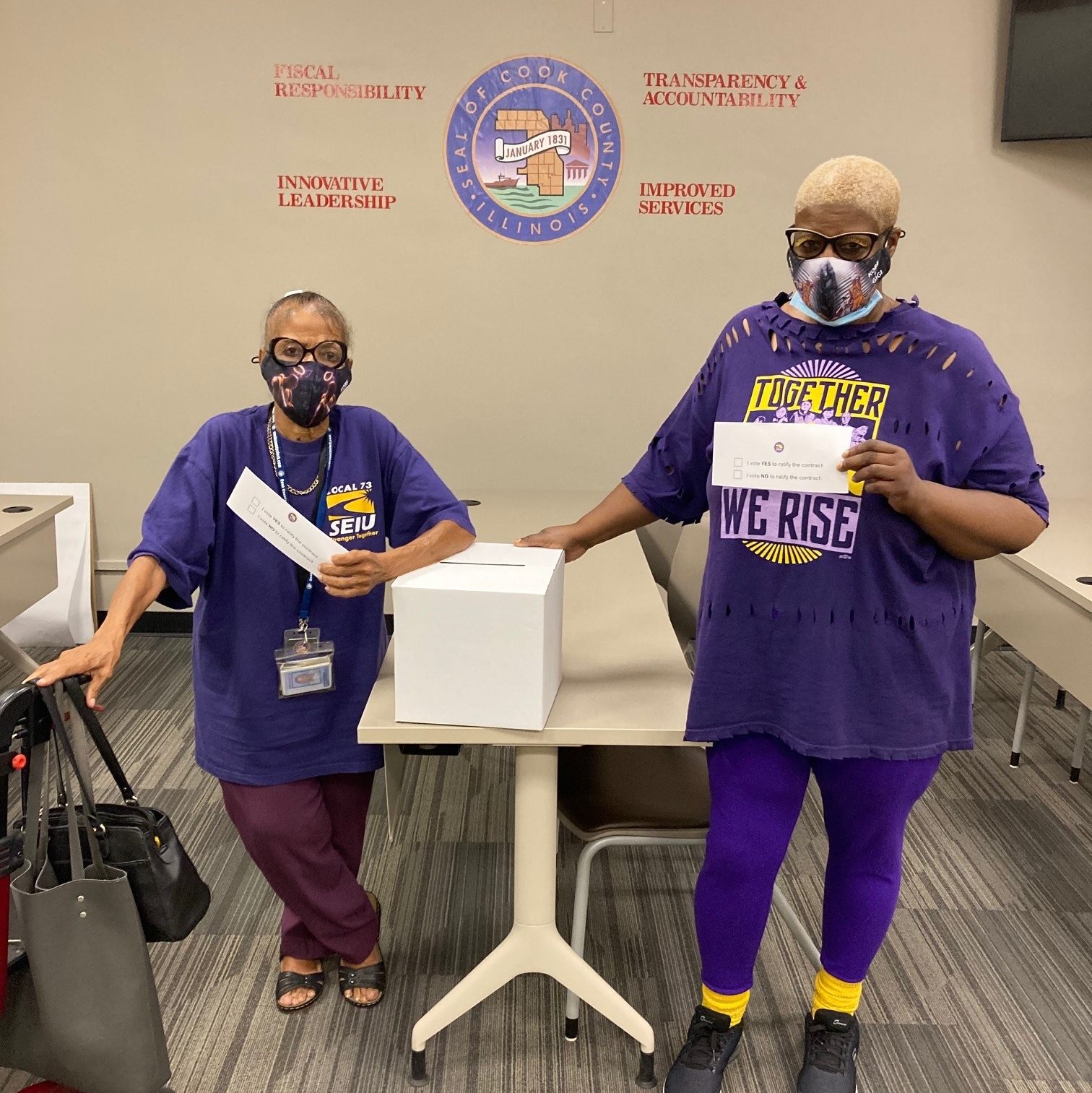 The tentative agreement was reached after more than 10 months of negotiations and an 18-day strike. Two economic issues related to raising the wage floor for lowest-paid workers and changing anniversary pay raise steps to reward longevity will move into arbitration, which was not an option available until workers went on strike.
"This fight for our contract gave us hope. We were eager for a change and for a brighter future at the County. When we were out on the picket line we knew exactly what we were fighting for, and our members were more engaged in this fight than I've ever seen before. My picket sign during the strike said, 'We cry together, we fight together, we strike together. We are one, SEIU Local 73.' This contract means a lot to me because we are stronger now than we were before. We gotta keep the faith and stay strong."

Adrian Hinton, Clerk III, Vital Records Department
"This contract fight made us believe that when we fight, we win. We demanded dignity and respect from management, and built a stronger union that learned how to stand up for what's right. This contract isn't perfect, but it's huge progress from where we started, and I'm proud to be a member of SEIU Local 73."

Sylvia Kizer, Building Service Worker, Stroger
The partial tentative agreement reached by SEIU Local 73 and Cook County includes:
Across the board raises, bonuses, and pay equity across multiple areas of the county
Hazard pay for work during the pandemic
Better healthcare
Prioritizing seniority in hiring and promotions
Per the Illinois Labor Relations Act (ILRA), a panel of arbitrators headed by a neutral party will determine the remaining terms.
For the remaining issues, Local 73 will go through the process of putting our proposal before a panel of arbitrators to review the facts of the contracts County President Toni Preckwinkle and her negotiating team agreed to with the other unions. By standing firm and staying on strike for 18 days, workers were able to make interest arbitration a possibility to resolve these outstanding issues. We are confident the arbitrators will ultimately find that the workers represented by Local 73 deserve the same contract gains that Toni Preckwinkle settled on with other unions that represent Cook County workers.