News
Local 73 Members Attend March On for Voting Rights in Washington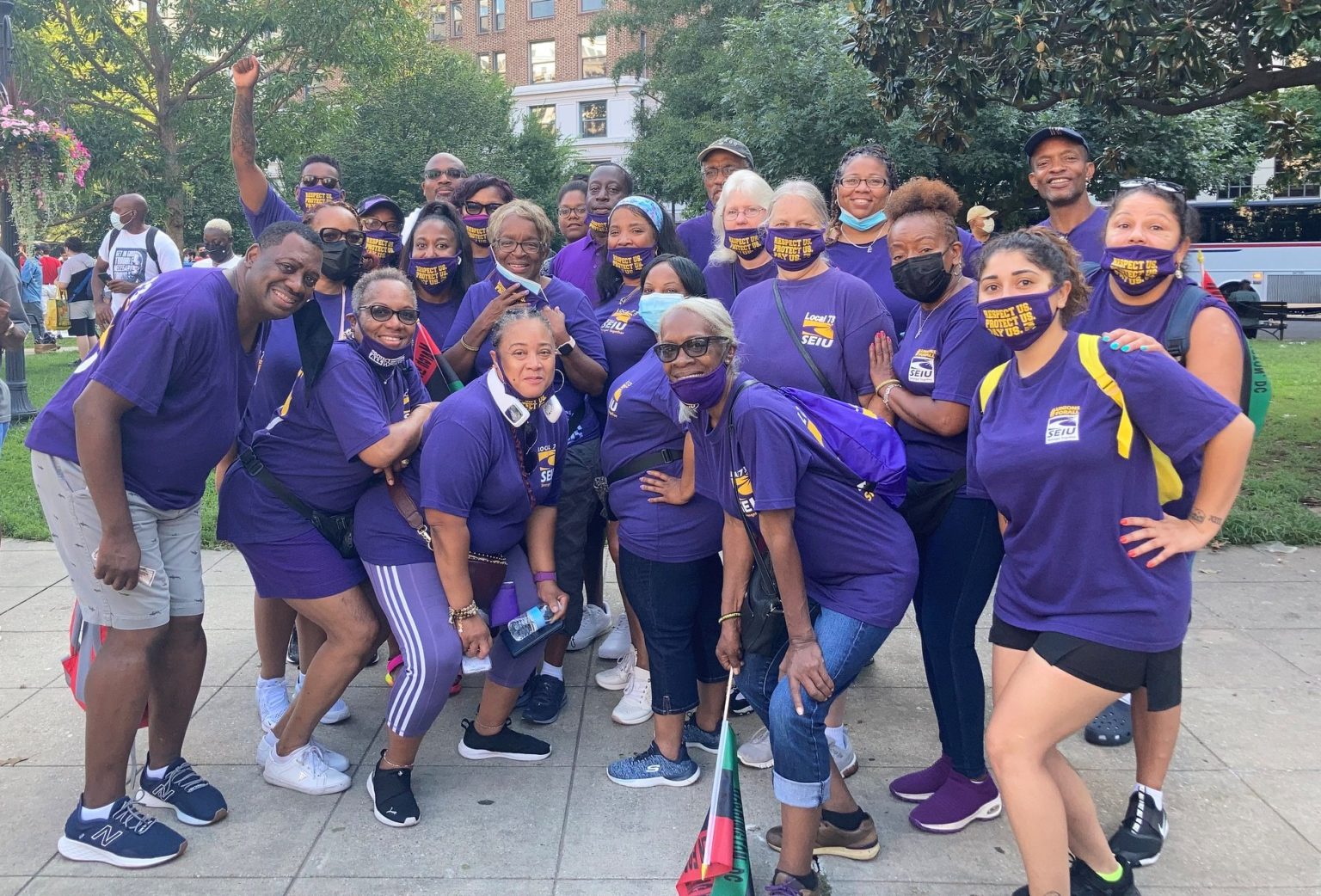 On August 28, Local 73 members participated in the March On for Voting Rights commemorating the 58th anniversary of Martin Luther King Jr.'s historic March on Washington. Nearly 20,000 gathered to demand an end to voter suppression and ensure voting access for all. The March also called for the passing of the John Lewis Voting Rights Advancement Act of 2021 (VRAA), which would restore vital civil rights protections.
That morning, Local 73 members gathered in McPherson Square Park along with other community groups and labor unions for a morning rally featuring remarks from racial justice activists and clergypeople. Afterward, the crowd lined up to march behind Rev. Al Sharpton, Martin Luther King Jr. III, and other civil rights leaders who led us through the streets of Washington. SEIU Local 73 members proudly stood alongside other SEIU Locals like 1199SEIU, SEIU 32BJ, SEIU 2015, SEIU 722, and SEIU Health Care Illinois Indiana. The summer heat couldn't stop us from raising our voices and chanting against voter suppression and racism.
After an hour of marching, the spirited crowd poured into the National Mall for an afternoon rally. Speakers included Rev. Sharpton, Martin Luther King Jr. III, Rev. William Barber III, members of the Congressional Black Caucus, and other elected officials and racial justice activists from around the nation. Community groups, clergy, and labor unions nationwide also participated in digital actions and in-person events in solidarity to protect our voting rights.
Since January, 48 states have introduced nearly 400 bills that restrict voting access. From banning ballot drop boxes and mail-in voting to reducing early voting, these bills limit our rights by making it more difficult for marginalized communities to vote. Local 73 will continue fighting back against any racist legislation that threatens our democracy. Our vote is our voice!
Local 73 members must build their political power and be active in the legislative decisions that impact our lives. COPE gives members a voice in politics to advocate for ourselves, our families, and our communities. Please take a moment and complete your COPE form today.