News
Local 73 President Dian Palmer and Lead Negotiator Larry Alcoff Featured on Ben Joravsky show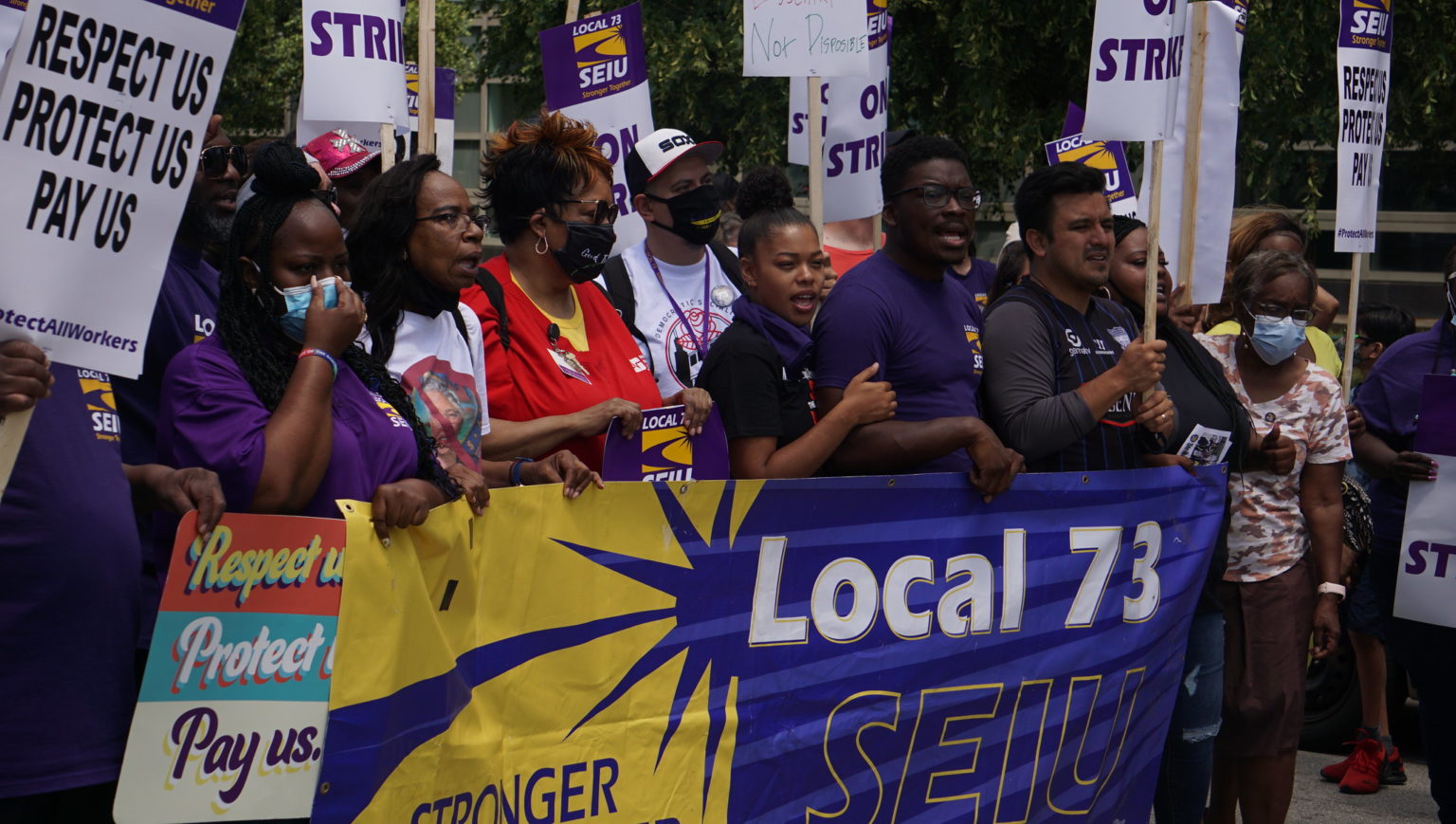 SEIU Local 73 President Dian Palmer and Lead Negotiator Larry Alcoff appeared on the July 20 episode of the Ben Joravsky show discussing the victorious 18-day Cook County Strike. Cook County workers won a tentative agreement on July 13 on most issues and will enter into interest arbitration on two economic issues in the upcoming weeks.
"We decided as a team that we would fight back. We would not just take the County's best and final and say it was over. We knew from other labor leaders that their offer was different from ours. Our members are not second-class citizens. They do a lot of the important work at Cook County, and so we decided that we would fight back," said Palmer
President Palmer and Alcoff shared the circumstances leading up to the strike and why Cook County refused to offer Local 73 the same contract as other County unions. Alcoff covered the major provisions going into negations, including pay raises for the lowest-paid workers and anniversary raises to keep up with inflation.
"The most important thing that came out of this strike is the immense courage and leadership of working people standing up and becoming leaders, public speakers, and organizers in their own right. Doing extraordinary things outside of their comfort zone to make social change and win social justice. They have redefined their role in making history, in this union, and what this union should be about," said Alcoff
Thank you to the Ben Joravsky Show for uplifting the strike led by the brave Cook County workers who decided to fight for what they deserve. To learn more, visit the Ben Joravsky Show website.