News
Faith Leaders, Chicago Unions Call on Preckwinkle to Settle Cook County Strike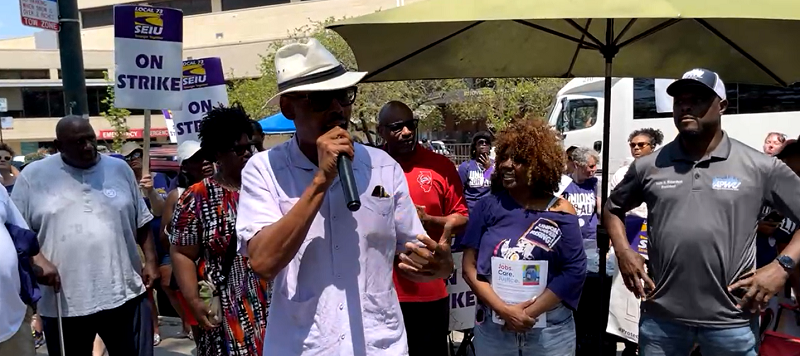 The Chicago Area Chapter of the Universalist Multiracial Unity Action Council (UMUAC), 27 Chicago Faith Leaders, and Chicago Labor Union leaders have each sent a letter to Cook County President Toni Preckwinkle calling on her to settle the strike of Cook County workers represented by SEIU Local 73 which has entered its 13th day.
"We just want to make sure you understand the point of view of the strikers, because you can make the difference in a settlement which reflects your principles as a UU as symbolized by the concepts of justice, equity, and compassion," wrote Kelvin Sandridge, Chair of UMUAC.
"SEIU Local 73 members have been on the picket lines since June 24. As the President of the Cook County Board, we know you have the power to settle the contract, end the strike, and let these workers return to serving their communities and patients with dignity. We urge you to do so," wrote Don Villar, Secretary-Treasurer, Chicago Federation of Labor, Mike Newman, Deputy Director, AFSCME Council 31, and Danny Ritter, Midwest Coordinator, National Nurses Organizing Committee.
The union letter also pointed out the step increases AFSCME and NNOC members received from Cook County which Preckwinkle's bargaining team continues to refuse to Local 73 workers.
President Preckwinkle and her negotiators have yet to respond to Local 73's latest supposal which was delivered on Friday, July 2.