News
County Economic Proposal Amounts to Massive Pay Cut!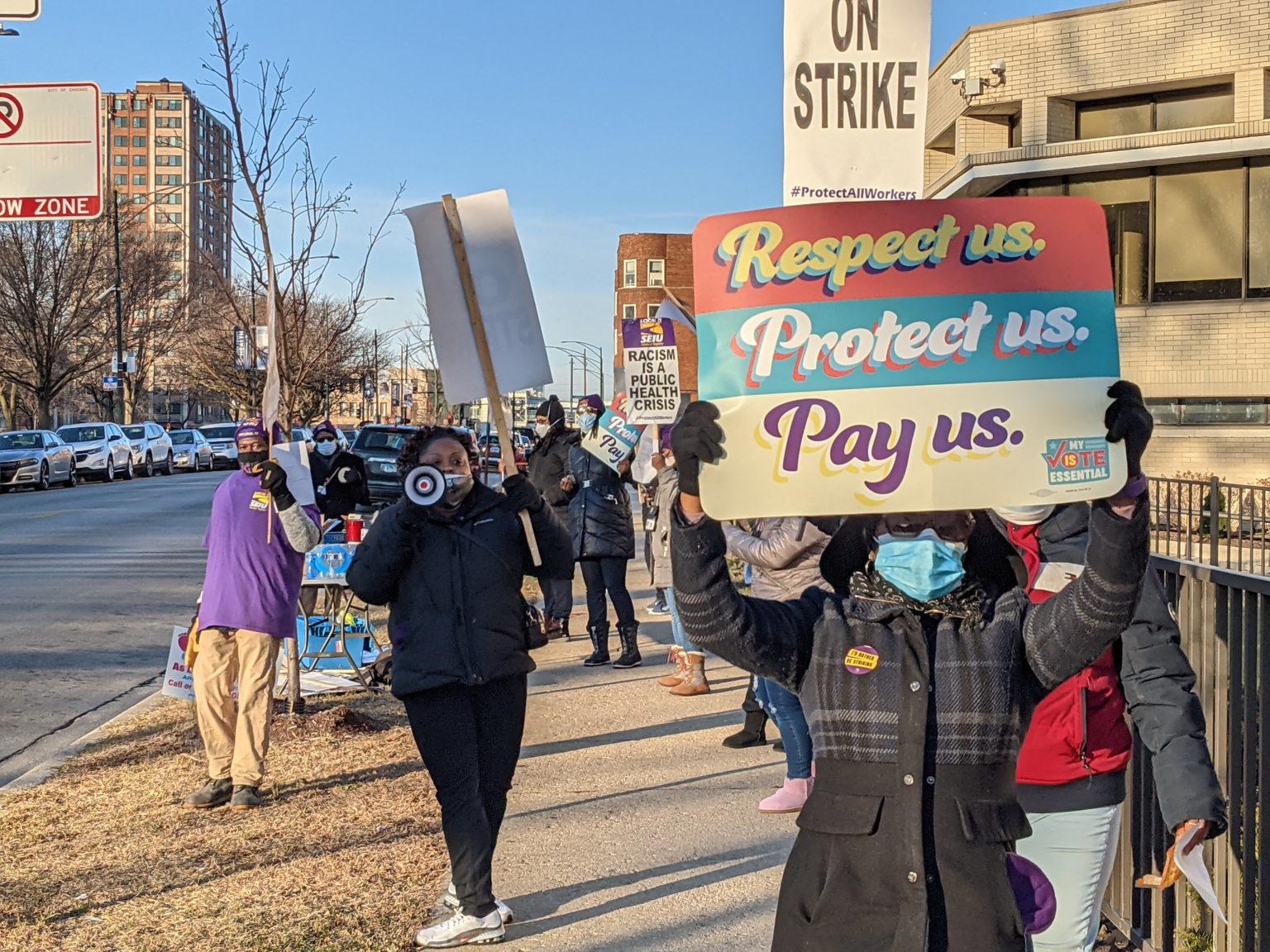 After nine months, the County finally gave us their economic proposals. These proposals were largely not responsive to our demands to make Cook County a 'Provider of Choice' and an 'Employer of Choice':
Increased step raises that reward longevity and experience
Fair raises every year for every worker
Equal Pay for Equal Work, including Shift Differentials and On-Call Pay
Pandemic Pay for Every County Worker
Affordable Health Insurance, including for retirees
Increased Educational Benefits and Tuition Reimbursement
Instead the County proposed increasing what workers pay for health insurance by up to 100%. For example, if you pay $1,650 per year for insurance now, the county wants you to pay $3,300 per year and increase your annual maximum out of pocket co-pays and deductibles by 50%. Even though over the last five years, the County's health insurance cost increased less than 7%. This is a pure money grab by the County to make workers pay more and the County pay less.
The County also proposed a one-time $1,200 lump sum with no raise this year and only a total raise of 5.75% over the following three years. This is an insult especially when we know the County is getting $1 Billion from the Federal government!
SEIU Local 73's Union Negotiating Committee gave Cook County a 5-day strike notice that if we don't reach an agreement by June 23, we are prepared to strike beginning on Thursday June 24. (Check out this morning's press conference.)

Enough is enough! If you haven't done so, sign up for a picket shift and join us on Saturday, June 19, 10am-2pm for food, friends, and poster-making, as we gear up for our Cook County strike!
Outside the SEIU Local 73 Chicago Office
300 S. Ashland
Chicago, IL 60607
We will have everything needed to make custom signs and banners to deliver our message to Cook County management!
You can view the latest information on Cook County Bargaining on our website.