News
Cook County OUP Tone Improves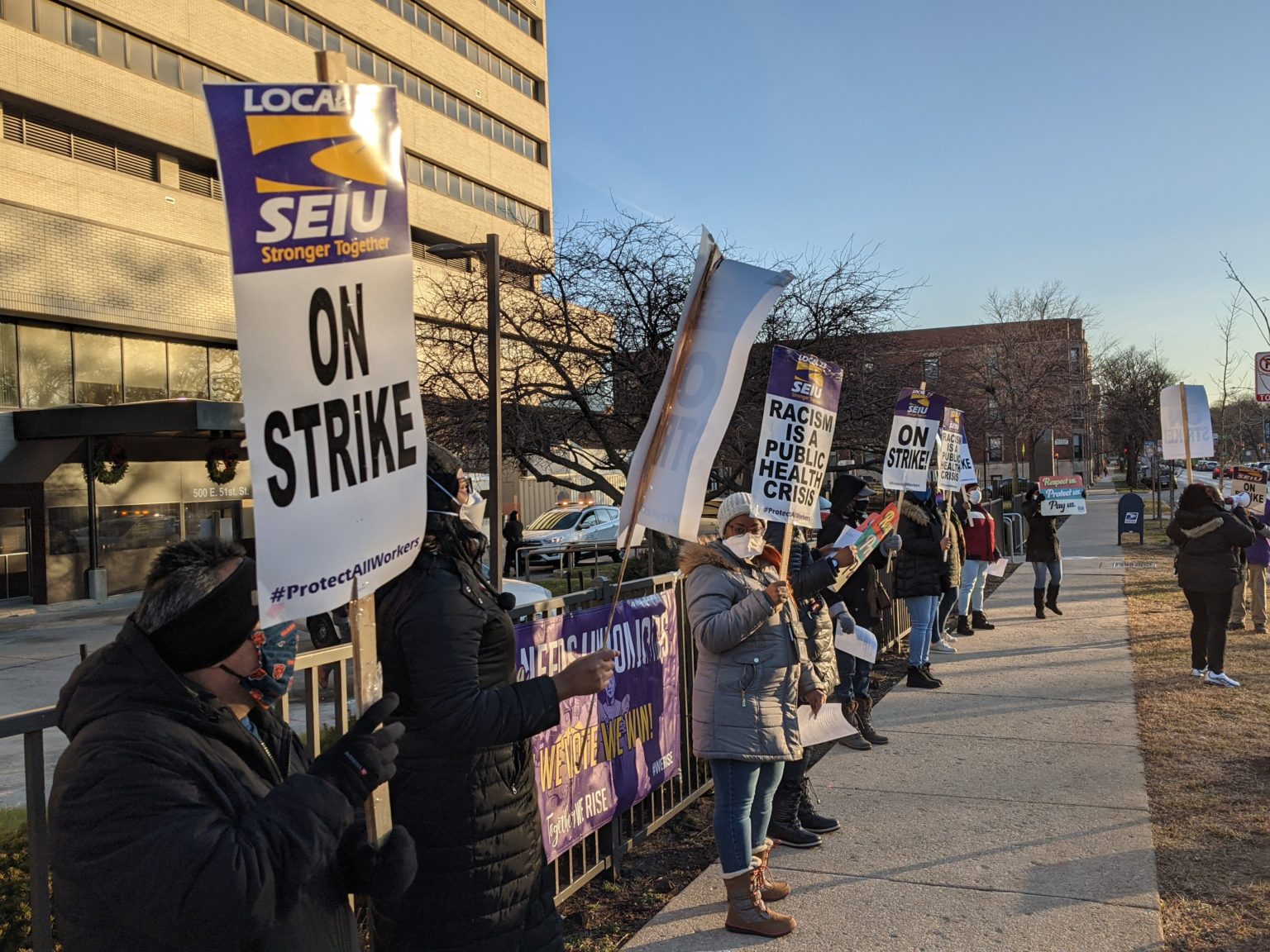 After a month break in the negotiations for Offices Under the President (OUP), we returned on Wednesday, April 21, to a changed, more respectful and positive tone at the bargaining table.
We reached agreement on a number of important language changes to the contract:
Suspensions will stay active in an employee's file for 18 months instead of four years
Regular Labor-Management meetings to work to solve concerns before they become major problems or grievances
A transfer and promotion policy that gives people in the same job and in the same department rights to transfer to a different shift or location, then opening vacancies to other SEIU members, first in the department, next in OUP, then in other SEIU represented bargaining units, and lastly to new outside hires
We also had productive discussions, although no agreement, around seniority rights during a layoff and in certain departments allowing an equivalency between a college degree and a worker's experience and certification. We are still struggling with the County's continued creation of new job titles outside of our union contract.
But it will likely take more than a changed tone to win our contract. The County is in the best financial shape it's been in for years. In fact, Cook County is receiving $1 billion in Federal Funds. We have accepted less for too long. Now is not the time to think small about lump sums or 1% or 2% raises. Now is the time to solve problems and make Cook County an Employer of Choice in our community. This means:
Real raises to make up for years of freezes and small meaningless raises
Equal pay for equal work
Increased pay for experience and longevity
Improved educational and tuition reimbursement benefits
Maintaining affordable health care
Every worker will need to decide whether they are prepared to stand with their coworkers and demand what is fair and righteous. If we fight, we will win!
Next negotiations for OUP are scheduled for May 11, May 18 and May 25.