News
Cook County Health Negotiations: A Tale of Two Stories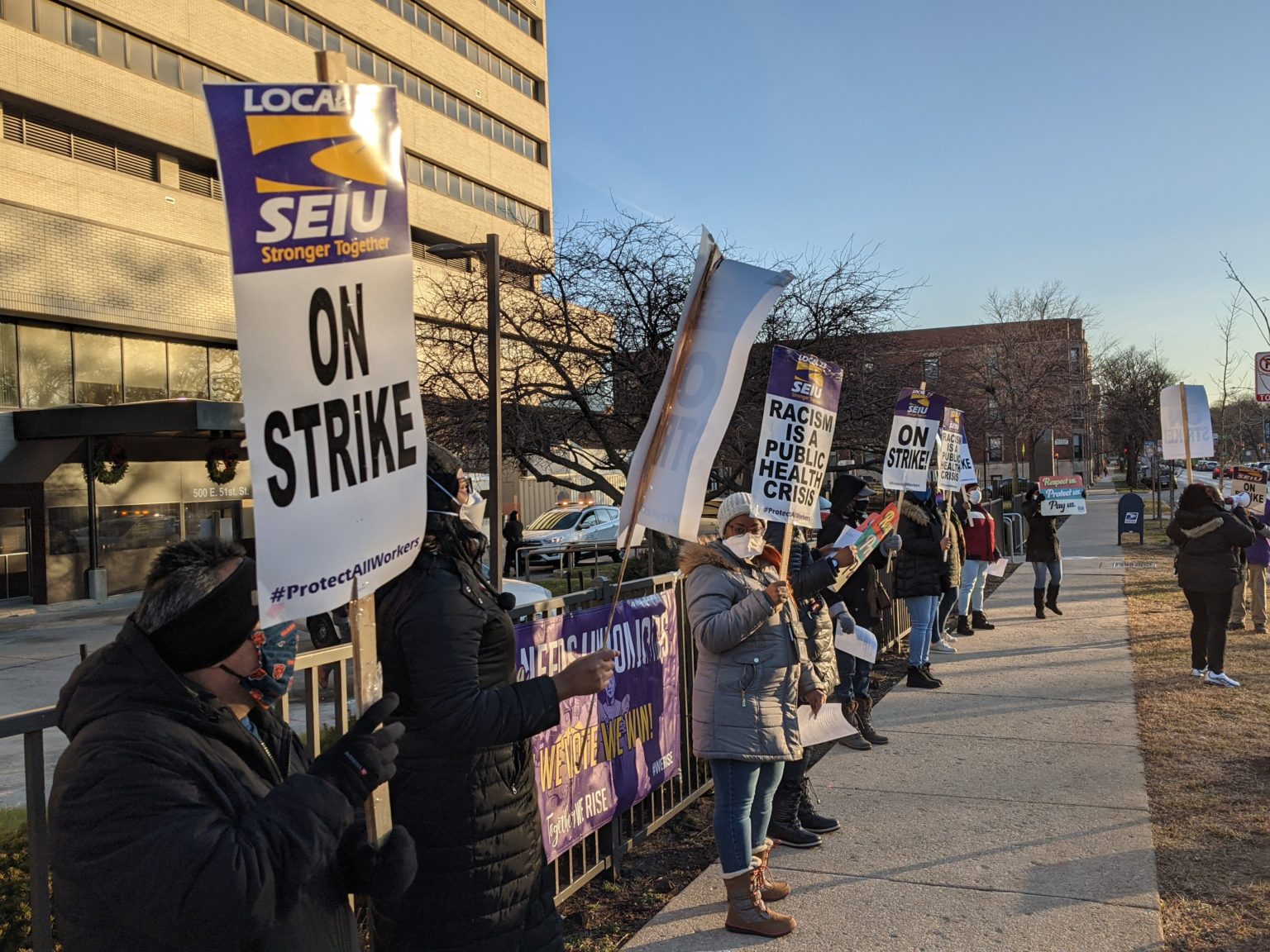 Contract negotiations with Cook County Health are a tale of two stories – one going well and one not well.
First, there is a notable improvement in the tone and seriousness of negotiations. We reached an agreement and narrowed differences on several issues including:
Labor-Management meetings by work location consistent with CCH's organizational chart (Stroger, Cermak/JTDC, Provident, and ACHN)
Reduction of the time that most suspensions would remain active in an employee's file from 4 years to 2 years (time/attendance suspensions would remain active for 1 year and suspensions involving violations of law or discrimination/harassment would stay active in the file)
Prompt investigation and decisions regarding disciplinary matters
County neutrality if non-union workers want to organize to join the Union
At the next negotiations scheduled for April 28, we will focus on seniority to make sure workers have greater rights to fill vacancies and more job security during layoffs. We will also negotiate over floating to make sure that workers:
Have the skill and ability to perform the work assigned
Receive appropriate orientation in the work unit to which they are floated
Are rotated to float if there are no volunteers
Are not assigned multiple units to work in or leave their 'home unit' short staffed when floated to another unit
Are paid $2 per hour differential when floated
Now for the bad news. While the County is receiving $1 billion in direct federal aid, they offered RNs a pay cut in their negotiations. The County proposed a wage freeze until June 2022 and a 1% raise in 2022, 2023, and 2024. At the same time, the County proposed to double the amount employees pay for health insurance. You read that correctly. A 100% increase in how much you pay for health insurance.
Let's not be naïve. What the County is proposing to the nurses union is a clear signal about what they plan to propose to SEIU Local 73 members. The County has a short memory and forgets how we have accepted less and been asked to do more over the last decade. They forget we are still in a pandemic and we are frontline essential workers taking care of our community.
But the County proposal to the nurses union sends the signal to all of us that we have to be the ones who teach respect, remind them of recent history, and demand:
Fair raises every year for every worker
Increased longevity pay
Equal pay for equal work
Improved tuition reimbursement, educational benefits, on-call pay, and weekend and shift differentials
Here is the schedule for upcoming negotiations:
April 12 – CCH
April 21 – Offices Under the President (OUP)
April 26 – Clerk's Office
April 28 – CCH
May 3 – Sheriff's Office
May 10 – CCH
May 11 – OUP
May 12 – CCH
May 17 – CCH
May 18 – OUP
May 24 – CCH
May 25 – OUP
May 26 – CCH
June 3 – Sheriff's Office
You can view the latest information on Cook County Bargaining on our website.
Be sure to show your union pride every Wednesday by wearing your Local 73 swag or wearing purple! Organizers will distribute stickers at worksites for you to wear.