News
Significant Progress in Sheriff's Office Negotiations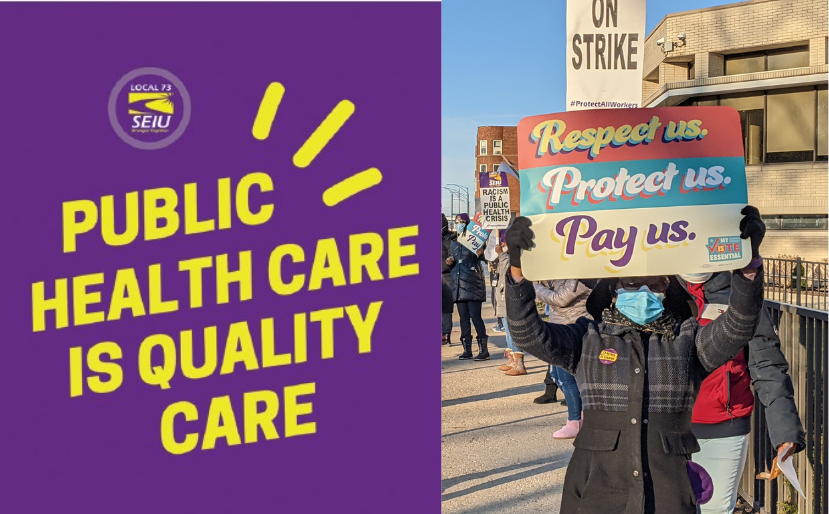 We signed off on 12 separate changes to our CCSO contract including Discipline and Voluntary Overtime. We also reached a verbal agreement to make sure that Administrative Assistant I's who are in Grade 14 are properly placed in the Administrative II job title.
There was significant progress made on rewriting the seniority provisions including voluntary transfers, promotions, and layoffs which both respect seniority and simplify the process. We hope to reach an agreement on these contract articles at our next negotiation session on March 22.
At the March 22 negotiations, we will also focus on the following concerns:
Short-staffing and high turnover in Inmate Services (e.g., CRWs, Counselors, Law Librarians)
Restricting the assignment of Correctional and Police Officers in bargaining unit positions either for light-duty or because they are under investigation
Evaluating the possibility of 4-day work weeks with 10-hour workdays (or 3-day work weeks with 12-hour shifts) in different job titles and divisions
Whether there is a need for a tardiness grace period
We will focus on economic negotiations beginning in April.
Here is the schedule for upcoming negotiations:
March 11 CCH Technicians
March 15 CCH Professionals
March 17 Offices Under the President
March 22 Sheriff's Office
March 24 Offices Under the President
March 25 CCH Professionals
You can view the latest information on Cook County Bargaining on our website.
Be sure to show your union pride every Wednesday by wearing your Local 73 swag or wearing purple! Organizers will distribute stickers at worksites for you to wear. Working remotely? Here's a Zoom background you can use in meetings!