News
Sheriff's Office Negotiations Move Backward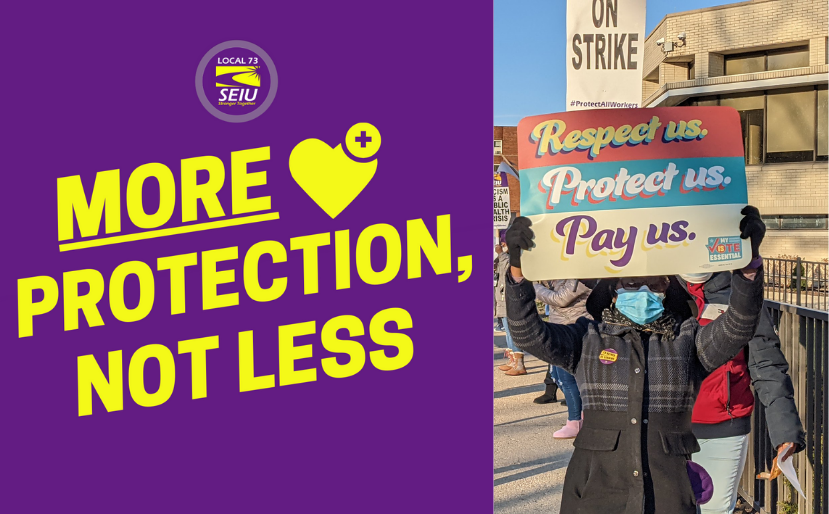 The Sheriff's office appeared to take a step backward in negotiations on March 22. The Union has consistently proposed we expand seniority rights in cases of layoffs and filling vacancies. Our proposal would allow SEIU Local 73 members the right to fill vacancies in either layoffs or promotions/transfers elsewhere in the County if no one from the bargaining unit where the vacancy exists wants the job (bargaining units include: Sheriff, County Clerk, Offices Under the President, and Cook County Health). We thought we were closer than we are.
We continue to argue about the need to fill vacancies, offer overtime to workers in the job title before giving the work to people from other jobs or unions, and reduce the use of officers under investigation performing bargaining unit work.
On another note, because of the culture of bullying and abuse of power at Cermak that culminated in an announced re-assignment of all Mental Health Specialists to different tiers or other duties, our members informed Cermak they will strike over the issue. It will be important for SEIU Local 73 members in Corrections to support their brothers and sisters at Cermak.
Here is the schedule for upcoming negotiations:
March 25 CCH
April 9 Clerk's Office
You can view the latest information on Cook County Bargaining on our website.
Be sure to show your union pride every Wednesday by wearing your Local 73 swag or wearing purple! Organizers will distribute stickers at worksites for you to wear. Working remotely? Here's a Zoom background you can use in meetings!