News
We Must Stay Vigilant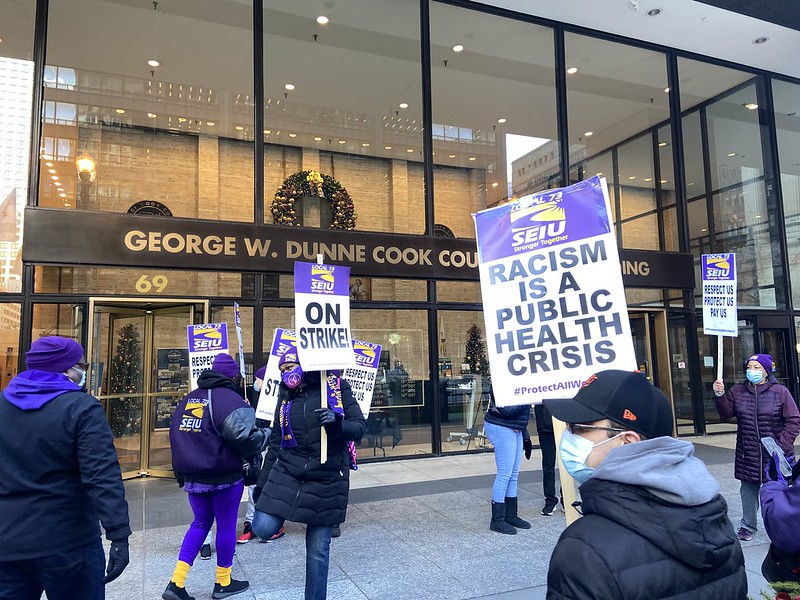 At the Jan. 29 bargaining session with the County Clerk's Office, we held positive discussions on issues with exchange and counter of proposals. We reached a tentative agreement on labor-management meetings and most of the vacation scheduling issues.
There is still a question on blackouts around vacation time specifically related to the Elections Department. The County is willing to discuss options to ensure workers are not compelled to work three months straight without a reasonable break.
Both sides are continuing research so we can discuss the comp time cap at the next bargaining session.
While this session contained some progress we must stay vigilant. It has taken us four months and a strike just to get to this point and we have a long way to go. The County's willingness to make the needed changes will equal our willingness to demand changes we need.
We have the following upcoming bargaining dates:
Feb 1 Offices Under the President
Feb 3 Sheriff's Office
Feb 9 CCH Professionals
Feb 16 Sheriff's Office
Feb 17 CCH Technicians
Feb 18 CCH Service and Maintenance
Feb 19 Clerk's Office
Feb 24 Offices Under the President
Feb 26 Clerk's Office