News
Substantive Discussions in Sheriff's Office Bargaining Leads to Progress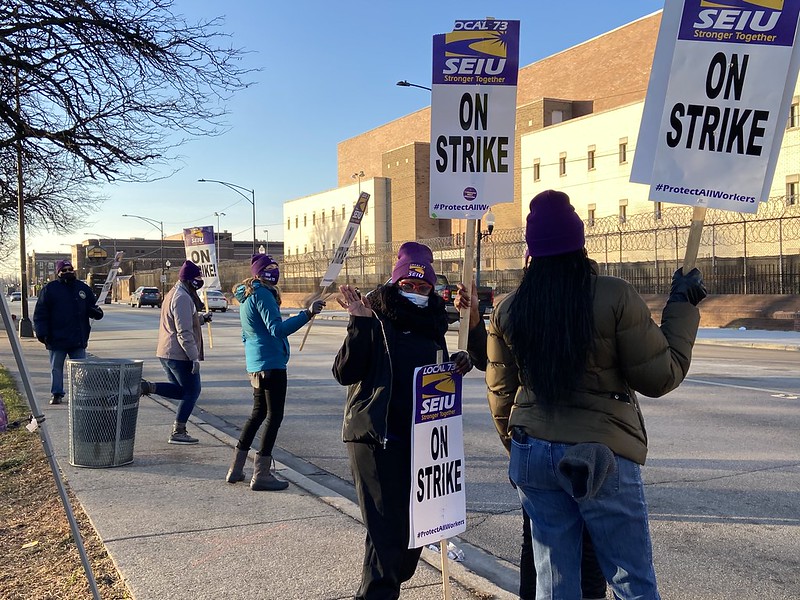 We continued to make progress and engage in substantive discussions with the Sheriff's Office in our contract negotiations this week. Our progress is a direct result of the unity we are demonstrating to demand the changes we deserve Countywide!
Several 'boilerplate' issues were settled including the right to conduct grievance meetings remotely.
We moved closer to an agreement on overtime, discipline (making sure it is timely and reducing the length of time that a suspension stays active in file), and seniority rights.
We also laid out the affordability of moving CRW I's to CRW II and increased raises for longer term employees.
Here is the schedule for upcoming negotiations:
Feb 9 CCH Professionals
Feb 16 Sheriff's Office
Feb 17 CCH Technicians
Feb 18 CCH Service and Maintenance
Feb 19 Clerk's Office
Feb 24 Offices Under the President
Feb 26 Clerk's Office
Mar 16 Offices Under the President
Mar 23 Offices Under the President
You can view the latest information on Cook County Bargaining on our website.
Yesterday we began the first of weekly Purple Wednesdays. Be sure to show your union pride every Wednesday by wearing your Local 73 swag or wearing purple! Organizers will distribute stickers at worksites for you to wear. Working remotely? Here's a Zoom background you can use in meetings!