News
Local 73 Primary Endorsements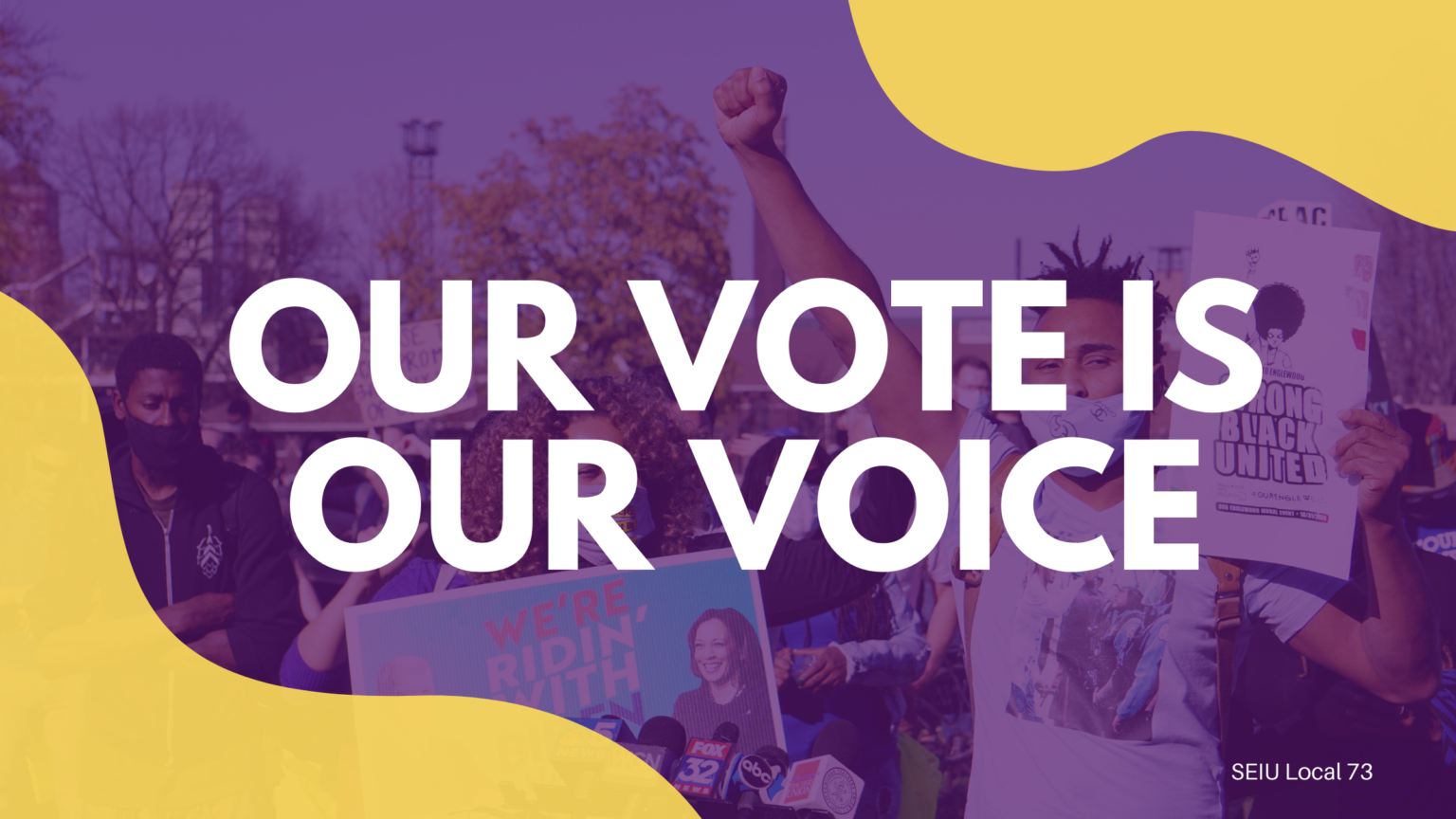 We had tremendous success in the 2020 election because Local 73 members registered and voted. The 2021 elections are just as important. Elected candidates who support our issues at the local level have a direct impact on collective bargaining and other issues important to our work and our families.
SEIU Local 73 has endorsed the following candidates in the Feb. 23 Primary Election:
Calumet City – Mayor: Thaddeus Jones
Calumet City – Alderman: Yvette "Tekie" Williams
Calumet City – Alderman: Christel Johnson
Urbana – City Clerk: Titiana Ammons.
Waukegan – Mayor: Miguel Rivera
Tekie, Christel, and Miguel are all longtime active members in Local 73.
Casting your vote in the Feb. 23 primary is the best way to make your voice heard. Early voting is underway. Click here to find your polling location.
Not registered to vote? You can register at your polling location.