News
SEIU Local 73 Files Unfair Labor Practice Charges Against Cook County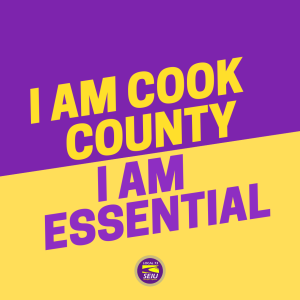 In the more than two months since SEIU Local 73 has been bargaining the contracts for Cook County workers, management has engaged in the following conduct resulting in multiple unfair labor practice charges being filed:
Canceled four bargaining sessions and failing to schedule additional bargaining sessions;
Walked out on County Clerk negotiations refusing to bargain with members who have a legal right to sit at the table;
Failure to bargain in good faith over the transition of workers from the Recorder of Deeds Office to the Clerk's Office;
Failed or refused to respond to requests for information; and
Unlawfully threatened workers for their legal right to strike.
"The County has failed to bargain in good faith over pandemic pay for these essential, frontline workers," said Dian Palmer, President of SEIU Local 73. "It is time for Toni Preckwinkle and Karen Yarbrough to take this seriously. These workers have been putting their lives on the line every day during this pandemic to keep the County functioning. They deserve to be treated with respect."
The contracts for more than 2,800 healthcare, professional, technical, and service and maintenance workers in Cook County ended on Tuesday, December 1.