News
#CountMeIn 2020 Census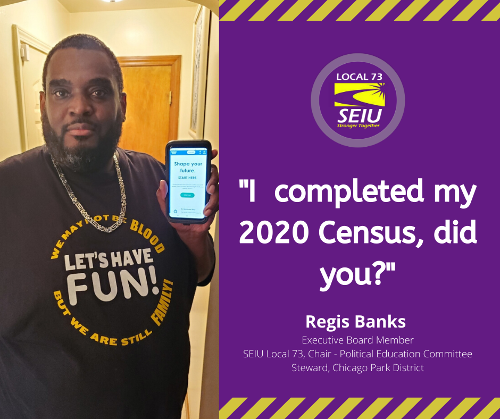 Every 10 years, our constitution mandates, a national
census

is conducted, counting every person living in the United States at the moment. The

Census

count determines political representation at the national, state and local level.

Our electoral district lines are drawn using census data. In addition, Census results are used by federal and local governments to distribute over $400 billion dollars every year in much-needed aid to local educational, employment, housing, health care and veteran services.

It only takes a few minutes online and your participation in the 2020 Census will help ensure IL and IN get their fair share of federal funding & representation in Congress. 
Make sure you're counted in the 2020

Census

!