News
October 17 Strike Date – Chicago Public School and Chicago Park District Workers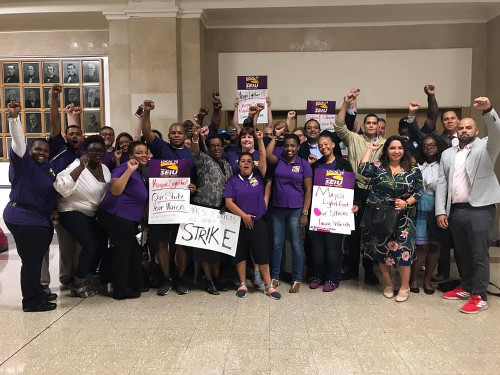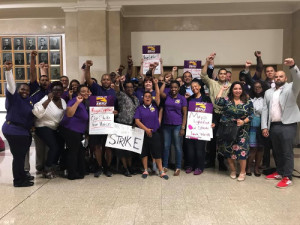 The Chicago Public School and Chicago Park District bargaining committees have set October 17 as the day that we will strike if Mayor Lightfoot doesn't meet our demands for a fair contract before then. 
As your President, I stand with you in this courageous fight, as do all 28,000 of your union brothers and sisters in Local 73. The Chicago Public Schools and the Chicago Park District workers have reminded us what it means to be a union, to fight back against the odds, to take a stand and say enough is enough. You have taught people what the labor movement in Chicago looks like. You have shown people what SEIU Local 73 members look like—a force to be reckoned with.
This past week we delivered strike notices to tell City Hall that unless Mayor Lightfoot negotiates a fair contract with Local 73 members who have been underpaid and made invisible, she will face three strikes by nearly 35,000 public employees on October 17th.  She has the ability to settle these contracts so that school bus aides are no longer left homeless sleeping in their cars and over 1,600 year-round workers in the parks who work five-days and up to 30 hours-per-week are no longer denied paid vacations, paid holidays or access to affordable health care. Mayor Lightfoot cannot say she is committed to our children, our families, and our parks, but continue to disrespect the people who do the work.
We have heard you. You are the backbone of Chicago. Because of you, the City of Chicago is taking notice. The mayor knows our first name—SEIU, and our last name—Local 73. So this month, CPS and the Park District will be pressured to give you all justice or they will get no peace. We will join our partners in CTU, and with more than 35,000 workers strong we will win fair contracts or we will STRIKE on October 17th!
Local 73 has your back. If we don't get the contract you deserve, we will be shoulder to shoulder with you on the strike lines because together we will WIN.