News
University of Chicago Unions Rally for Fair Contracts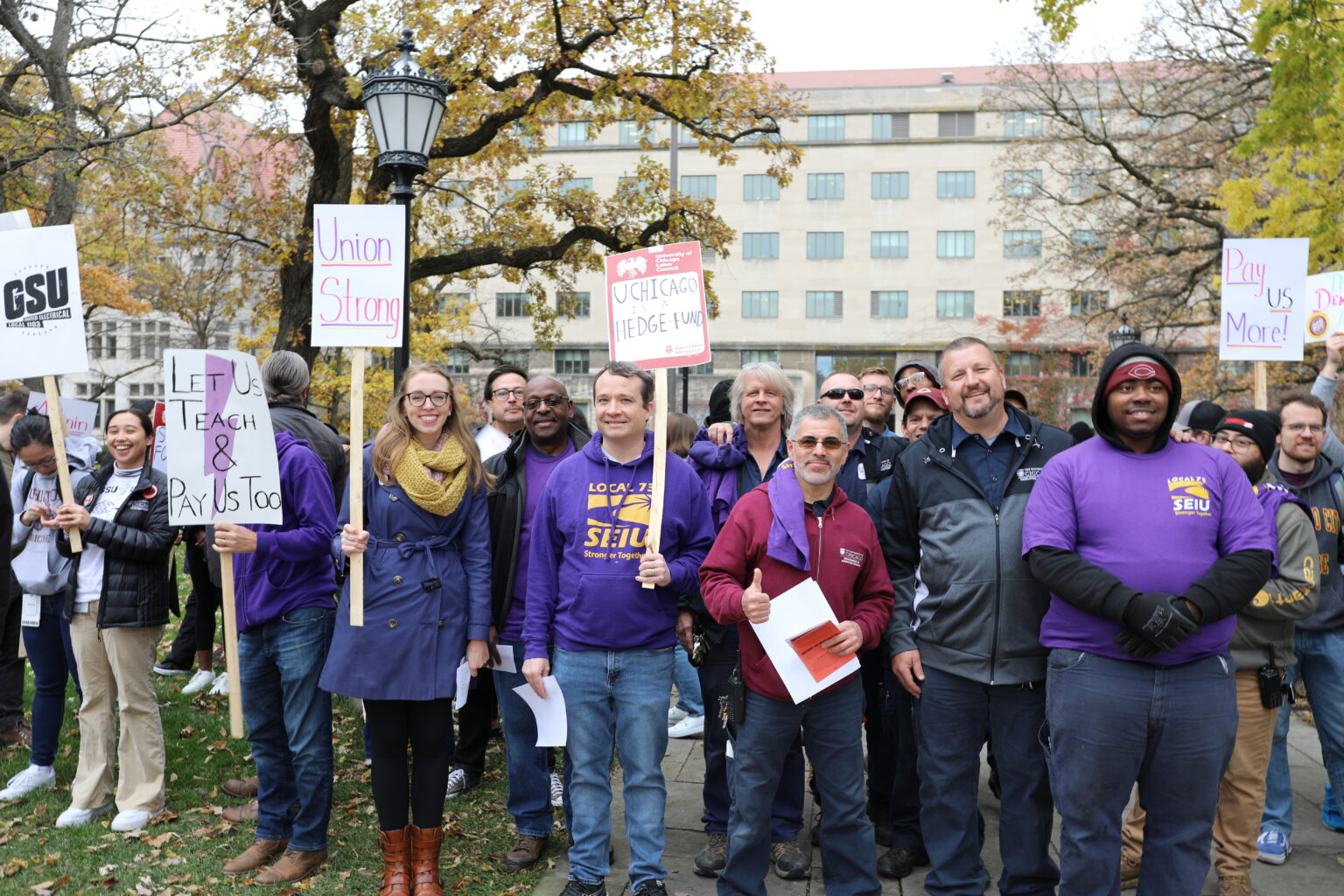 On Wednesday, November 8, workers represented by several unions gathered in front of the University of Chicago's Levi Hall as each unit is in the midst of their respective negotiations.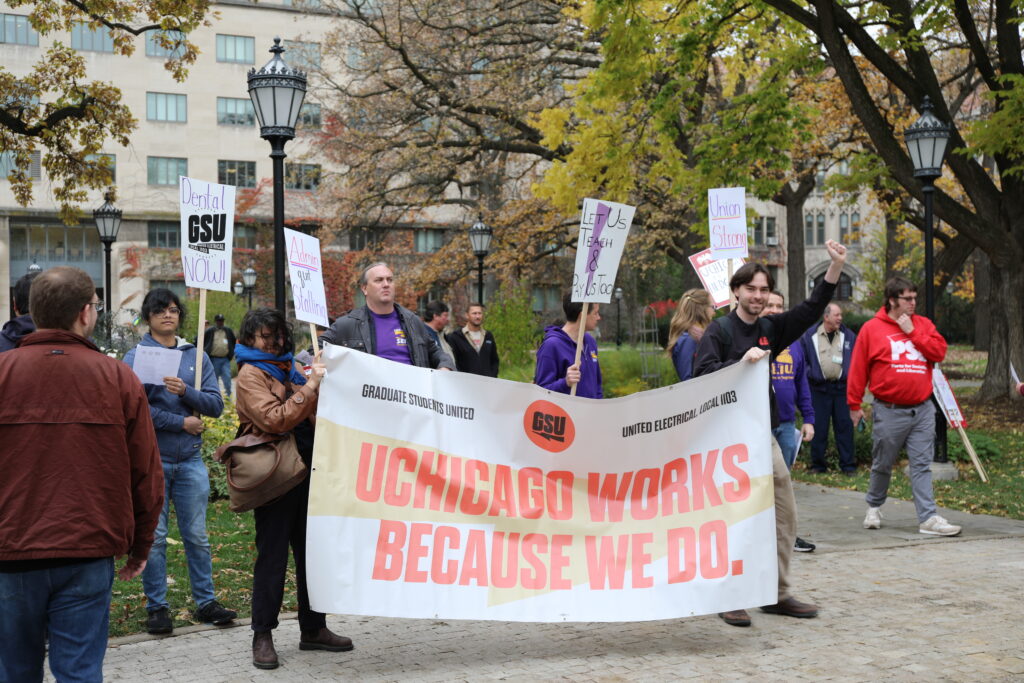 Members from Graduate Students United, National Nurses United and SEIU Local 73 held a press conference that demanded safer workplace conditions, protections from harassment and discrimination, and a living wage. Combined, GSU, National Nurses United, and SEIU represent over 6,500 graduate workers, nurses, tradespeople, lecturers, and teaching postdocs at the University of Chicago.
Local 73 members at the University and Hospital believe they have been trying to do more with less. With extremely high turnover, staffing is a huge issue. The members say they keep the University and Hospital running, as they represent engineers, painters, grounds workers and more.
"All we ask is that the Hospital is fully staffed and gives us the resources we need," said Charles Matthews, a Building Engineer at the University of Chicago – Hospital. "It's time that the University works with us to ensure that we are fully staffed, well-trained and don't have to fight for the required safety equipment."
Faculty Forward, represented by Local 73, is also gearing up for their next round of negotiations, and workers believe there is much more to be done. "In the last five years, inflation has eroded our real pay, while the cost of housing, childcare and may other necessities have skyrocketed," said Dmitry Kondrashov, an Instructional Professor at the University. "The good news is, we are not alone in this struggle. On this campus, in this city and across the nation, workers […] have joined together."