News
UI Health Building Service Workers Deliver Petition Demanding Respect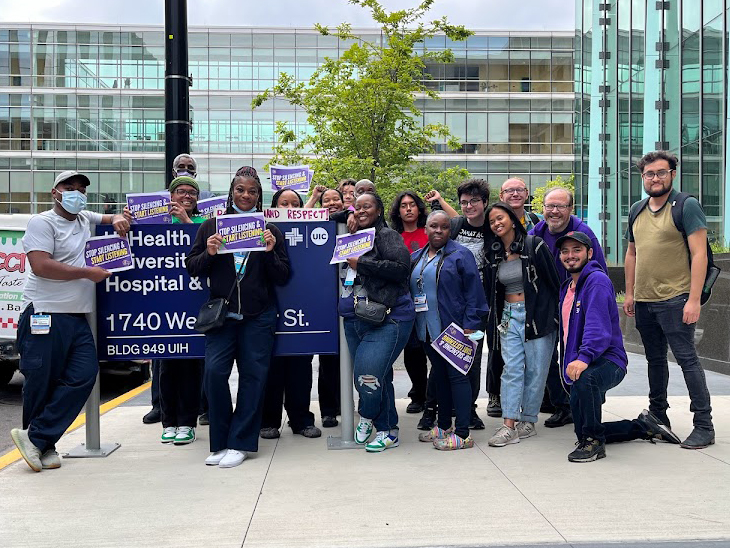 On September 7, a fired-up group of Building Service Workers at UI Health delivered a petition demanding management treat them with respect.
The petition calls on management to create a better workplace culture that promotes equity, respect, and dignity. In the petition, BSWs describe a negative work culture and share that working conditions within the hospital have made it difficult to retain workers and receive support from management. BSWs are demanding an end to the toxic work environment, respecting seniority, job security, protecting the right to raise concerns without retaliation, improving the hiring process, and fair work assignments.
After their shift, dozens of BSWs marched together to hand deliver the petition with over 50 signatures to Deputy Director Larry Battle's office. They made their voices heard as they presented their demands to management, who was taken aback by the act of solidarity.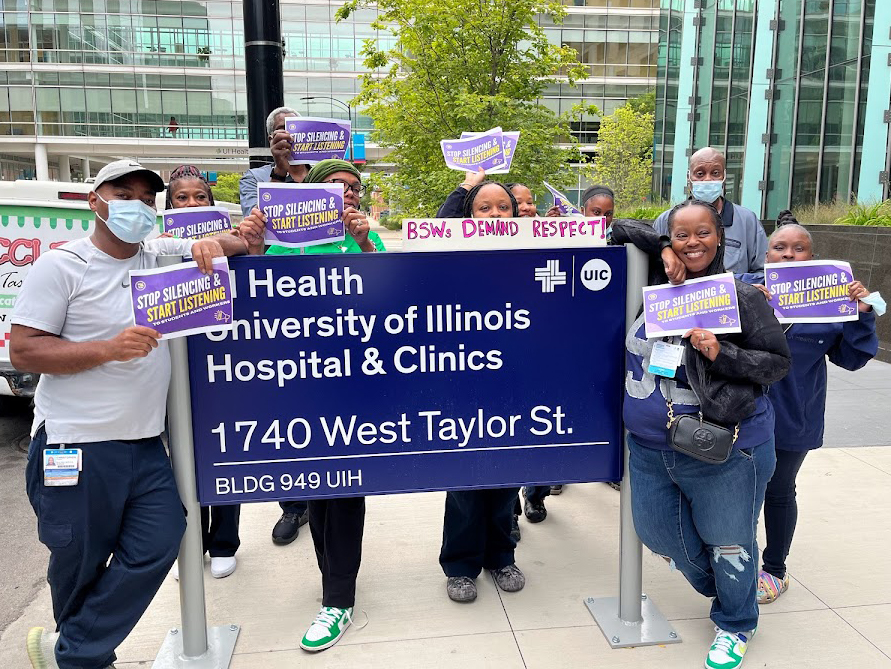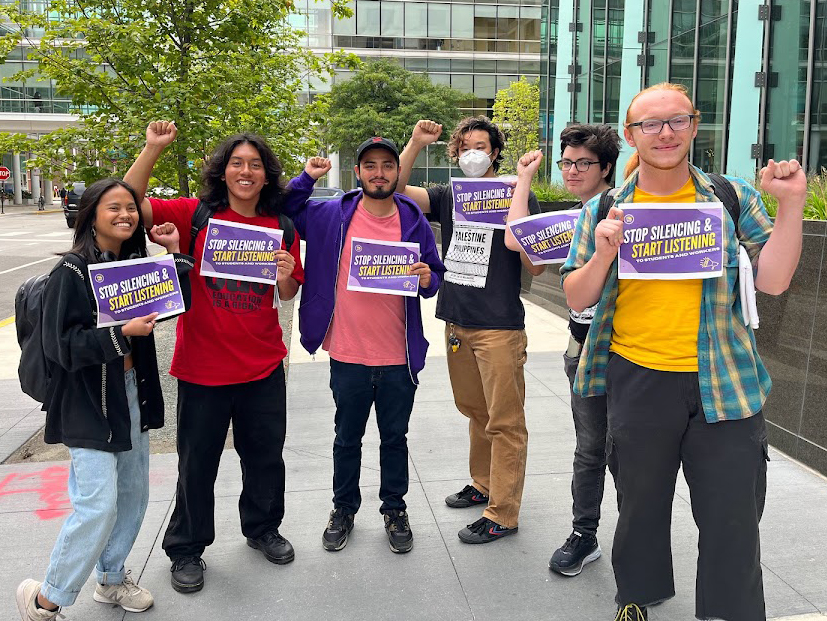 The BSWs were met outside by UIC students standing in solidarity with their demands. BSW Stephanie Range addressed the crowd.
"This is the first step to getting what we want. We are not asking for respect. We are demanding respect. All of my employees and Local 73 ruffled some feathers, so next go around, we'll get some positive resolve," said BSW Stephanie Range
"We believe that the students of this campus must stand in solidarity with the workers. They're the ones who actually make this University worth attending, not the people at the top of the tower of UH who continue to try and privatize and bully workers," said Liz Rathburn, a member of Students for a Democratic Society.
UIC workers have been in contract negotiations since June demanding job security for BSWs and changes to improve working conditions in the hospital and on campus.