News
Illinois Secretary of State Workers Deliver Letters Advocating for Fair Pay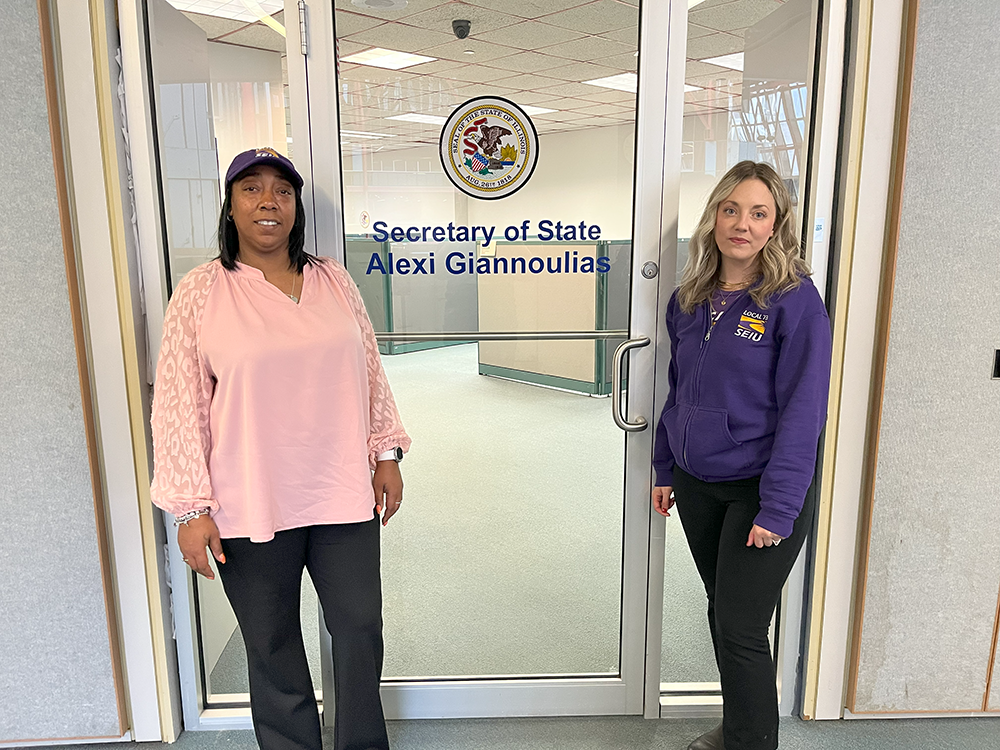 Today, Local 73 delivered 600 letters from Secretary of State workers asking Secretary Giannoulias and the Illinois General Assembly for a pay raise. Local 73 has been collaborating with the Secretary to advocate for a state budget that includes the funding needed for critical pay raises.
Secretary of State workers shared their stories and described the sacrifices they've had to make to survive due to low wages. Some reported donating plasma regularly for supplemental income, while many describe applying for food stamps to cover the rising costs of groceries. Some describe having to postpone home and car repairs, and others shared having to search for change to put gas in their cars. Chief Union Steward Marketta Paylor and Local 73 staff personally delivered the letter to the Secretary's staff.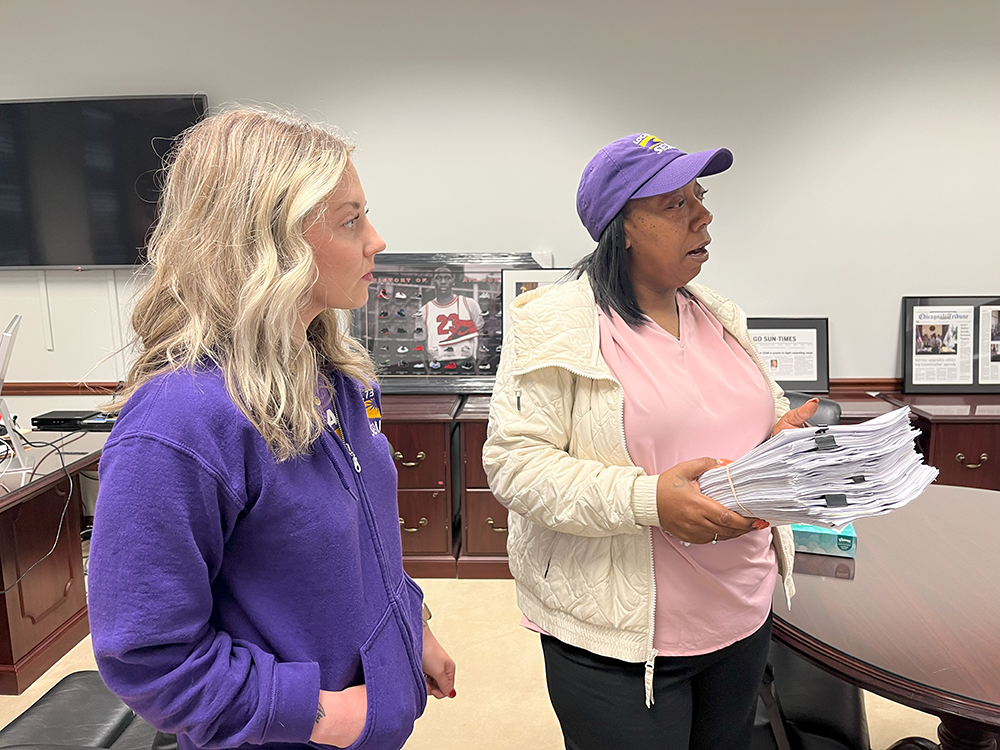 "We work hard and there are a lot of stories about workers suffering with low wages. As state agency workers, we shouldn't have to struggle this hard. It's important for Secretary Giannoulias and the Illinois General Assembly to hear our stories," said Paylor.
Local 73 will continue fighting for a state budget that gives Secretary of State workers a fair wage.