News
UIC Workers Stand Up To Discrimination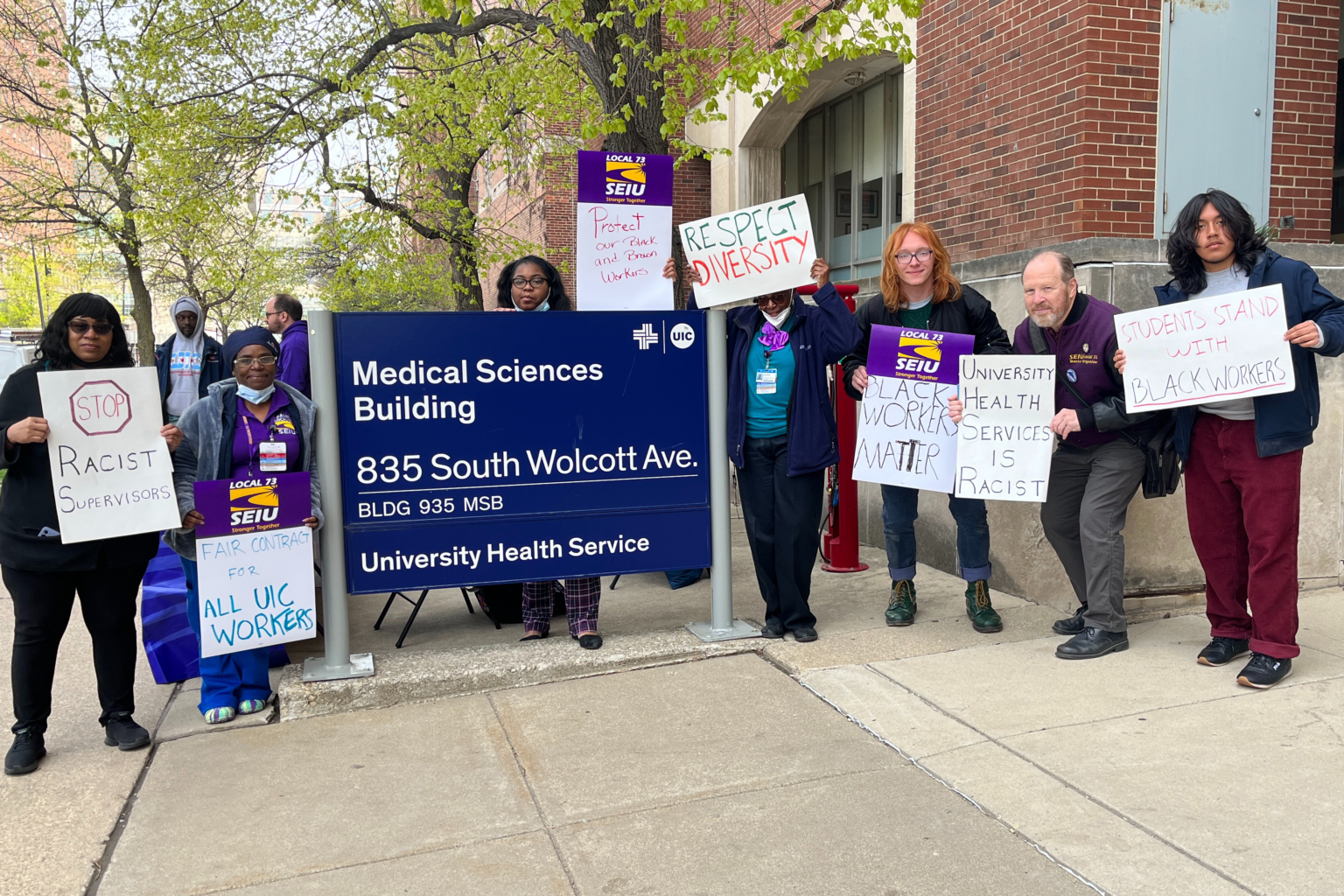 On a sunny Spring day, dozens of UIC workers came together to stand up to discrimination and support their coworker, Angelina (Angie) Ross.
Angie is the most recent in a list of Black and Brown women who have felt pushed out of the University Health Services Department. Local 73 members and their allies supported Angie with an informal picket in front of her former department. Workers created signs and walked a picket line to show management that they stand in solidarity with Angie and they demand a change on campus.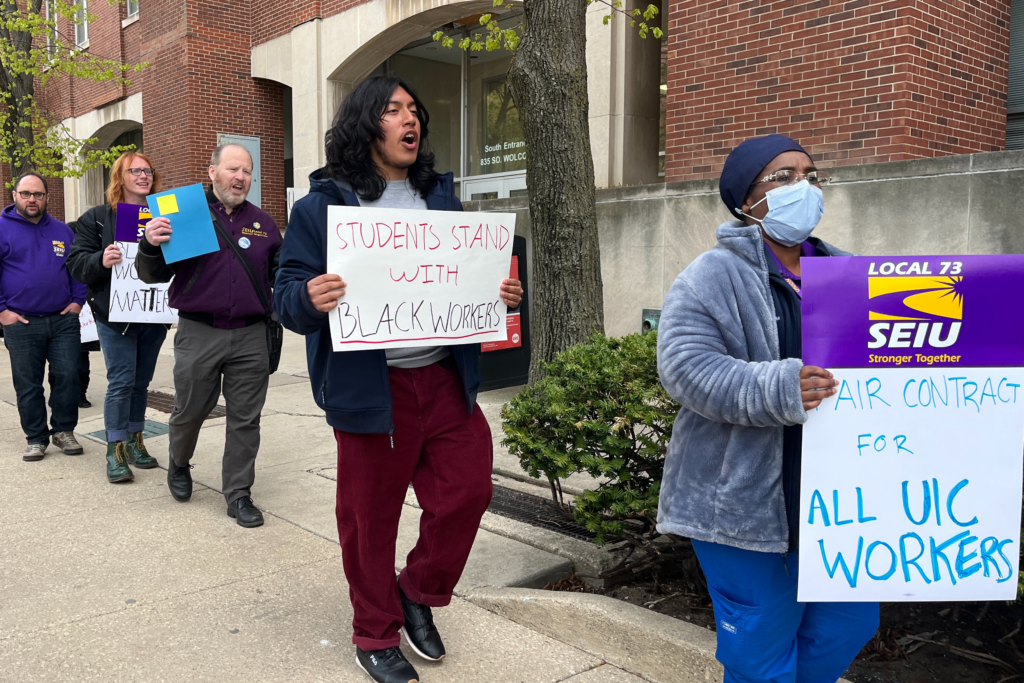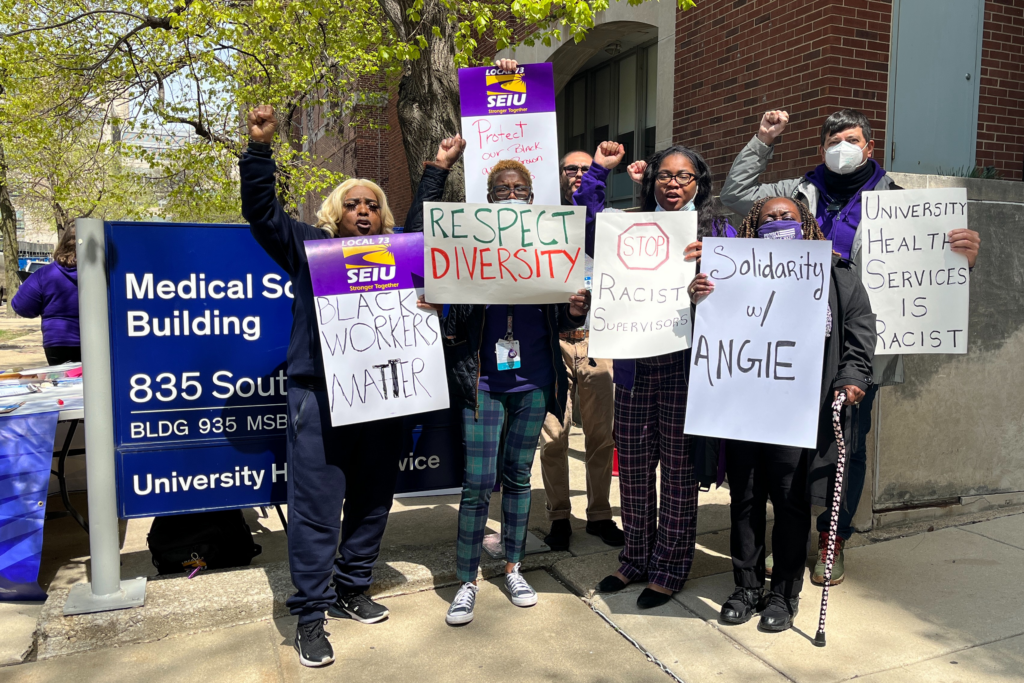 "The subtle acts of racism in this department must end. I refuse to sit back and let them do this to another person. I am determined to keep fighting until change is made. Discrimination is a cancer within this university that they need to get rid of," said Angie to a group of workers.
After enrolling in UIC's project management course, Angie was eager to develop and grow her skills in a new title. Three months into her new role, Angie felt like her managers were treating her unprofessionally and acting disrespectfully. Angie went above and beyond to ensure she was doing her job correctly. In the very last days of serving her one-year probation, her managers failed her.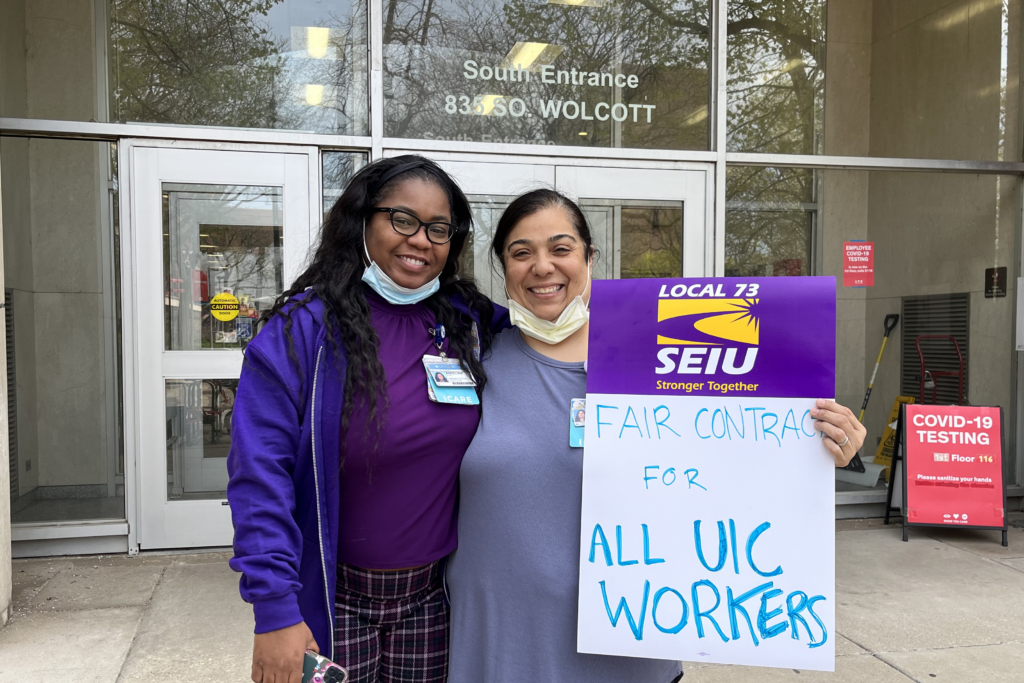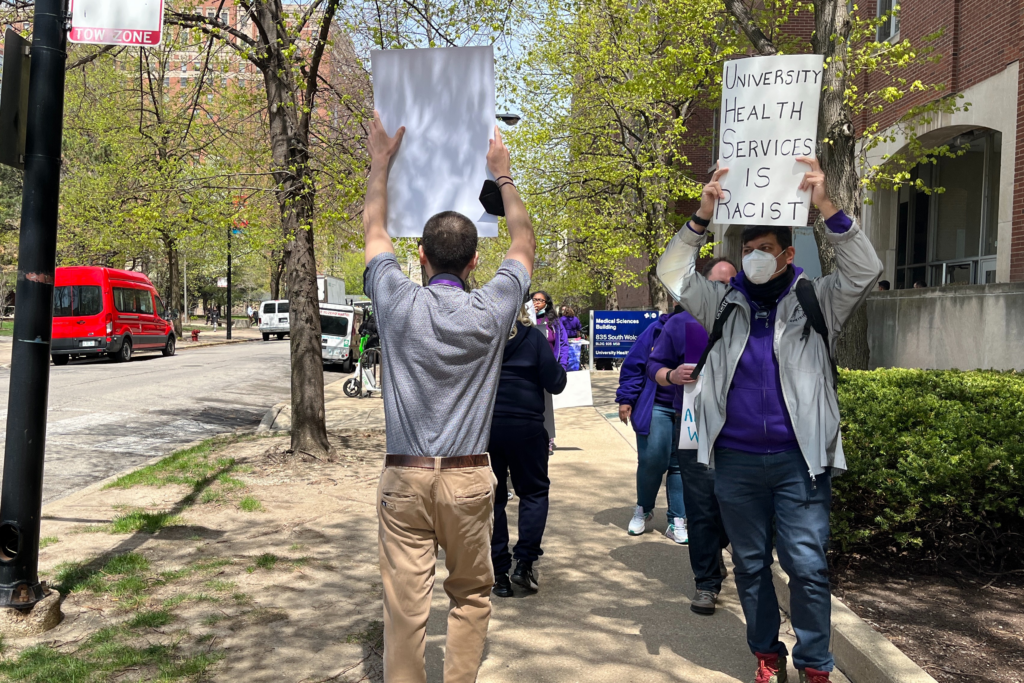 Angie's coworkers have filed complaints against management for racism, yet they went unaddressed. The April 19 action was another opportunity to spotlight the discrimination faced by workers of color.
"I believe in the trajectory that the University is going in. UIC is trying to be more inclusive and diverse. But in order to do this, they need to tackle issues like these head on and not just hope that it goes away. They have to let employees know that they want to make a change," said Angie.