News
Cook County Workers Victorious After Long Term Fight for Respect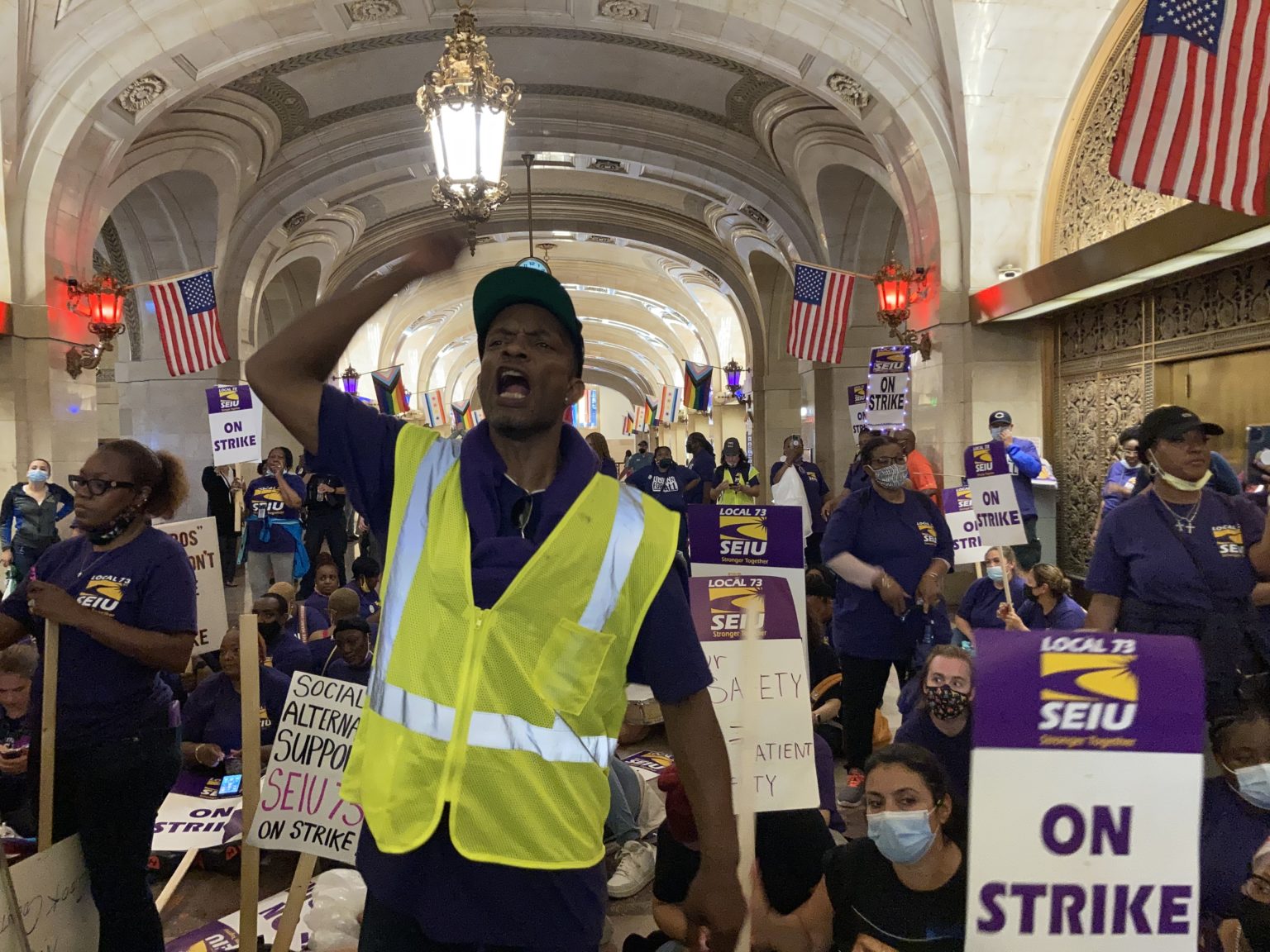 In early 2020, the COVID-19 pandemic was just beginning, and Cook County workers represented by SEIU Local 73 were on the front lines risking their lives. As the bargaining committee was preparing for contract negotiations, workers participated in a National Day of Action in March calling on the federal government to deploy its full force and power to get more Personal Protective Equipment (PPE) and ventilators in the hands of healthcare workers immediately and to make sure that workers at the County Jail, Cermak, Stroger and Provident had the right PPE to protect their health and the health of those they serve every day.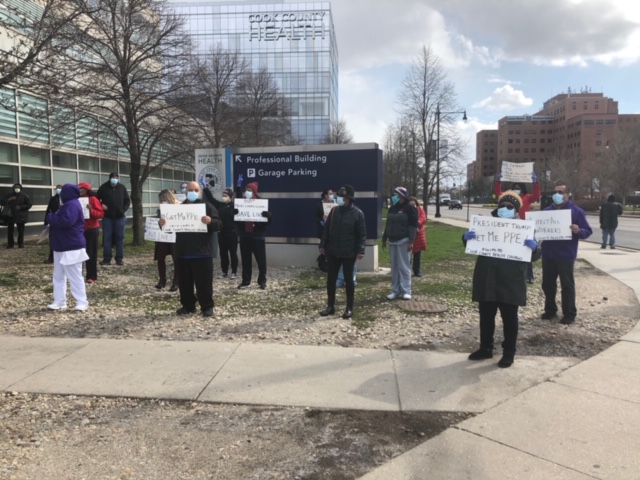 By August, 2020, as the fight for PPE, remote work, and hazard pay continued, Cook County was planning to merge the Recorder of Deeds Office with the Clerk's Office, threatening the jobs of 100 Local 73 members. Those actions were in direct contradiction to what our union and voters were told when the merger was on the ballot the year prior. The fight to preserve those workers jobs led to contract demands allowing for workers to easily transfer between departments with seniority and years of service intact.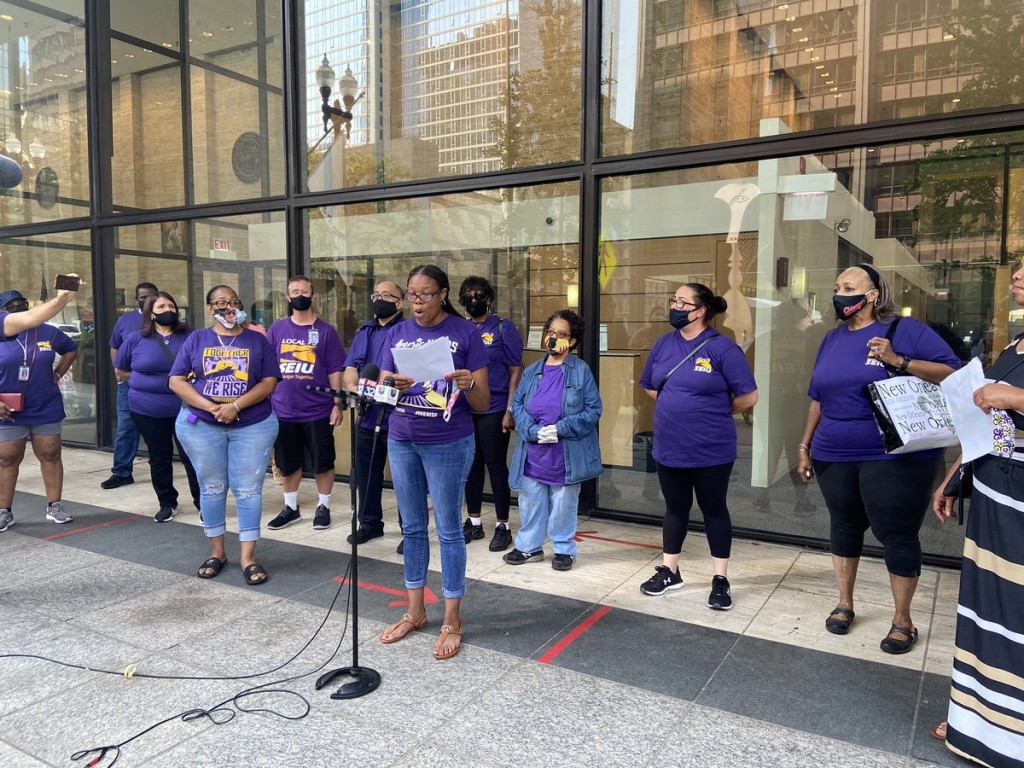 In October, 2020, only four bargaining sessions had occurred before County management representatives threatened to walk out on Countywide negotiations and limit all bargaining to local units. 
"It was very clear Cook County representatives were going to make negotiations as difficult as possible," said Dian Palmer, President of SEIU Local 73. "Perhaps they thought our members would simply back down and take what the County was offering. They were mistaken."
Workers held multiple rallies demanding equal pay for equal work, placing workers on the right step based on years of service and professional experience, rewarding longevity, and fair raises to make up for years of substandard pay increases. In response, the County ended countywide negotiations.
In November, 2020, more than 90% of workers voted to hold a one day strike. And while there was incremental progress on issues like pandemic pay, the County continued to engage in unfair labor practices like canceling bargaining sessions, refusing to bargain with members who have a legal right to sit at the table, and County Clerk Karen Yarbrough threatening workers for their legal right to strike.
In December, 2020, as the one-day strike loomed closer, the County went to court to enjoin essential workers from striking. Meanwhile, the County was spending more than one million dollars in CARES Act funds to fly in strikebreakers from high-risk COVID-19 states like Georgia, Iowa, Missouri, Texas, South Carolina, and New York, and house them in Chicago hotels.
"The actions by County President Toni Preckwinkle and her administration were shocking," said Palmer. "Federal money that was supposed to be used to provide our frontline, essential workers with pandemic pay and PPE was being used to hire strikebreakers."
On December 22, 1,600 Cook County workers participated in the one-day strike for a fair contract. Despite sending a clear message to Cook County management that we would not back down, County representatives continued to drag out negotiations. It wasn't until late March, 2021, when the County finally agreed to negotiate all four CCH contracts at one table.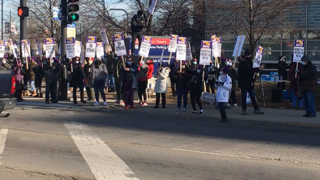 By June, 2021, workers had had enough. They overwhelmingly voted to go on strike. On June 24, Preckwinkle's negotiators walked out and refused to return to the bargaining table. On June 25, workers walked out in what would be an historic 18-day strike. The longest in the history of Local 73.
Over the course of the next 18 days, workers picketed at Stroger and Provident Hospitals, Cook County Jail, Preckwinkle's office building, County courthouses, and construction sites. Support for the workers poured in from public officials, clergy, unions and allied organizations, and even a tweet of support from Senator Bernie Sanders.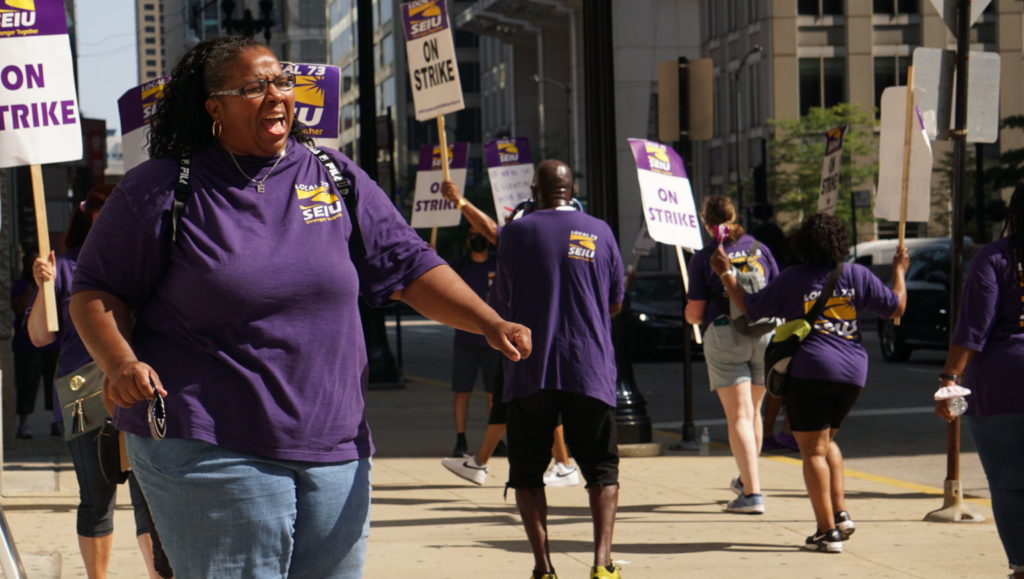 After more than 10 months of negotiations and two strikes, a tentative agreement with the County was reached on most issues on July 12, 2021. The agreement included across the board raises, bonuses, and pay equity across multiple areas of the county, hazard pay for work during the pandemic, and prioritizing seniority in hiring and promotions. Each of these were clear goals at the start of bargaining.
Outstanding issues on where existing Service and Maintenance classifications/pay grades should be placed on the X-Salary Schedule, adjustments to the X-Salary Schedule, and adjustments to the Corporate, CCH, OT/PT/SP, and Technologist salary schedules, went to arbitration.
"Cook County workers showed real bravery by going out on strike to demand respect from the County. This victory turns the page on decades of Local 73 members being considered second-class citizens at the County," said Palmer. "These are the essential, frontline workers that kept our county running during the worst pandemic of our lifetime, who stood up for themselves, their families, and the communities they serve, during this strike to demand better. We're building a fighting union together and we're determined to build a movement — not just a moment — for greater access to public healthcare and the overall services for the citizens of Cook County."
"This fight gave us courage, taught us how to fight, and to believe in ourselves. The issue was never about going to work, it was about the conditions we were working in," said Sylvia Kizer, Building Service Worker at Stroger Hospital. "We built solidarity across the County, job titles, education levels, and we became family. I can walk around with my head held high. This is a movement not a moment, and we will never be the same."
The ruling on outstanding issues would not arrive until more than one year after the strike ended, with the arbitrator ruling in the County's favor. However, ongoing pressure from our union led to the County proposing a better offer on outstanding issues for arbitration than their last best final offer during negotiations.
"The fight was long with great sacrifice but we prevailed," said Rev. Jim Phipps, Custodian of Records of Cook County. "We prevailed for those that could not speak for themselves. We made it so that the power structures can no longer take advantage of us because we are organized with a great union that is fighting for the good of all."