News
UIUC Takes Essential Service Workers for Granted, Union Members Gather to Demand Respect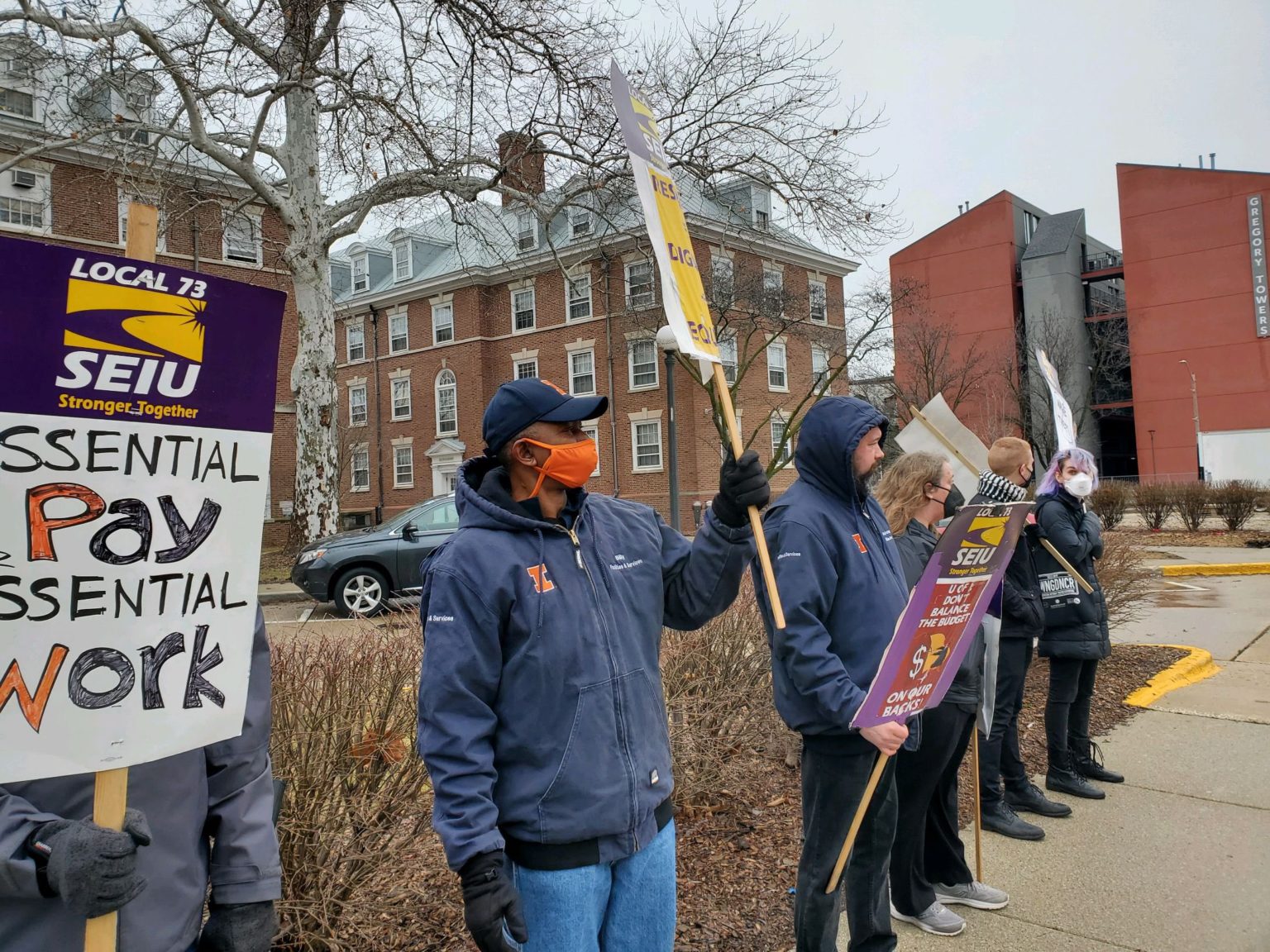 Service workers backed by their union, SEIU Local 73, gathered on Tuesday, February 23, to protest what they feel has been disrespect from their employer, the University of Illinois-Urbana-Champaign. Workers have faced what they consider to be contempt from the university as contract negotiations continue to stall, which has led to no substantial proposals from the employer.
"It's time the University stop with the fluff because we have issues that are affecting all classifications in Dining and Housing," says Katrina Jarret, a Dining Service Worker and union steward. "Let's Be Real For Once." SEIU Local 73 and its members first requested to bargain in early Fall of 2021, which the university is contractually required to respond to within 30 days. However, they ignored the request and bargaining did not begin until late November.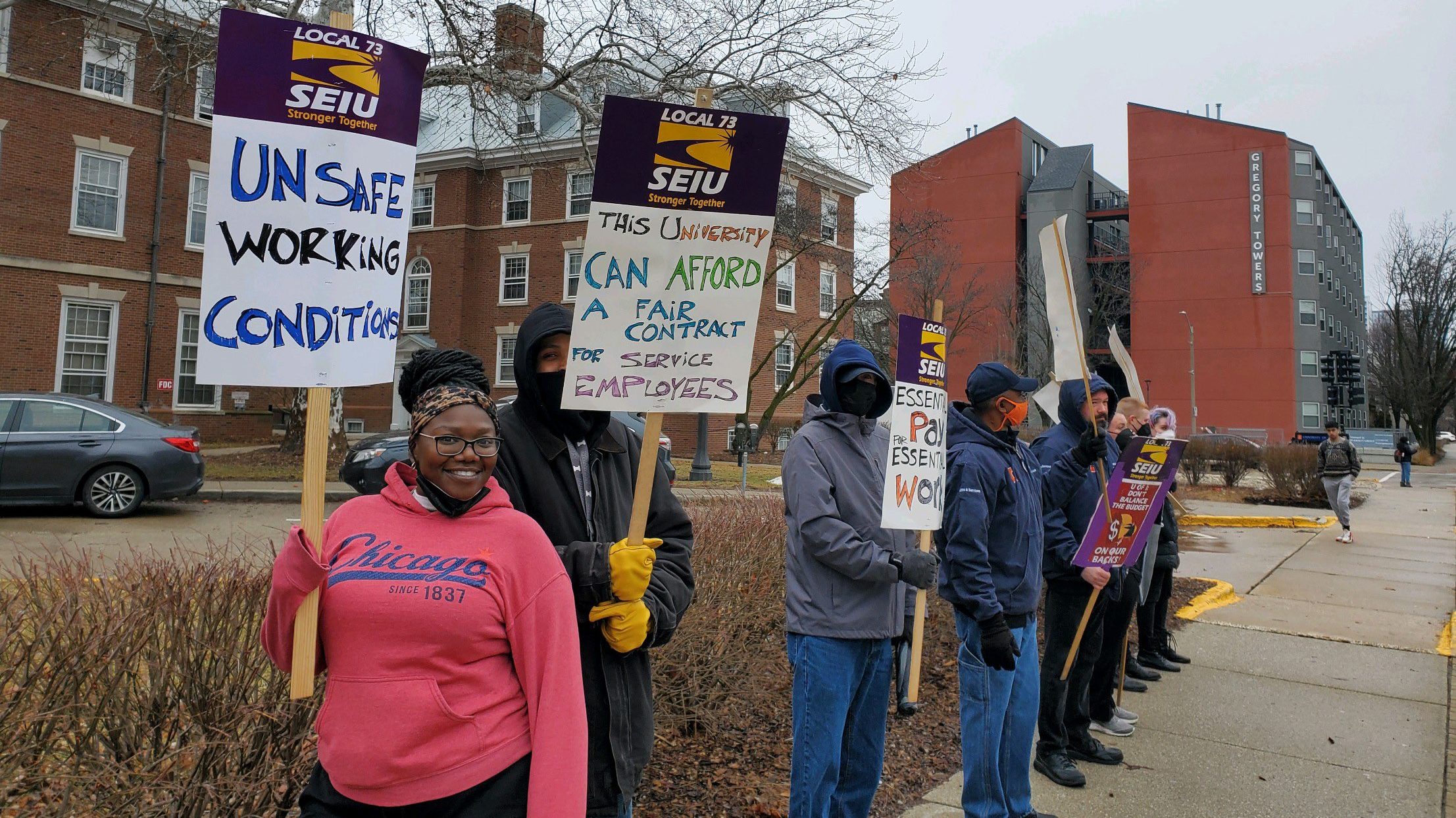 Though the university has come to the table, workers feel disrespected by the lack of meaningful proposals or counter-proposals, namely, economics, from UIUC. "I would just like them to negotiate, not just flat out reject everything," says Kelly Green, a Building Service Worker. "They do it without even giving an explanation as to why they rejected our proposal."
Despite working through a global pandemic that has taken nearly one-million lives in the U.S. alone, these union members feel as though they've been abandoned by their employer. Workers and their union state that actions and escalation will continue until the university returns to the table and meaningfully addresses their concerns.