News
ISU Grad Workers Reach Agreement with University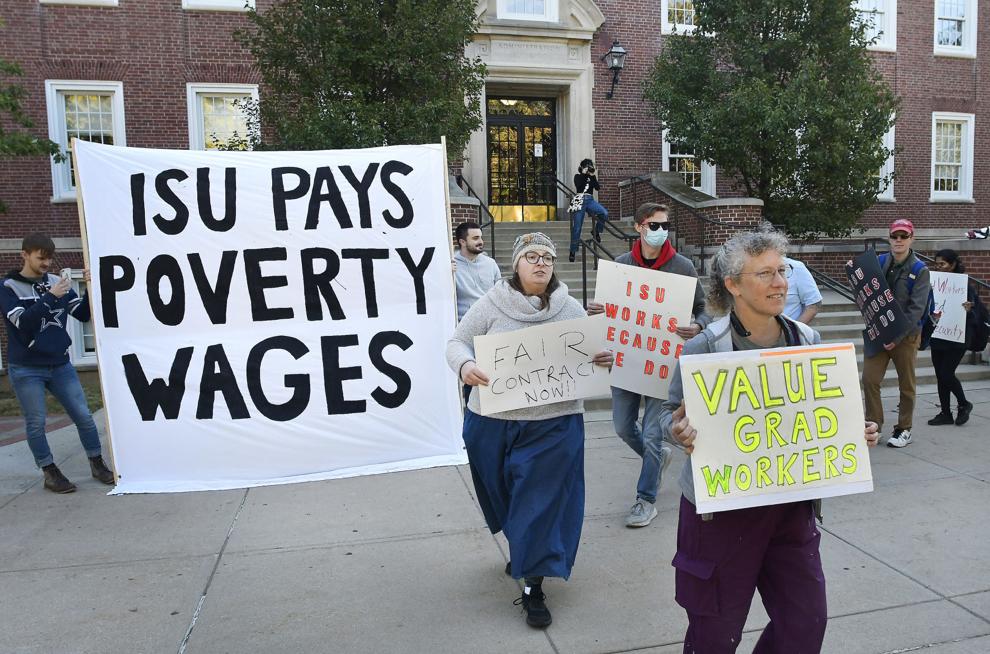 After two long years of rallies, pickets, banner drops — including a disruption at the new Illinois State University president's "State of the University" address — speak-outs, a strike authorization and more, we are proud to announce that over 400 teaching assistants at ISU have won their first Collective Bargaining Agreement. Throughout the process members led the charge against the university's austerity and met once or twice a week to brain storm, produce social media and actions, and weaponize the local media.
But these workers weren't alone in their fight. They enjoyed a strong sense of solidarity on the campus among faculty, undergrads, and other unions on campus. As they begin their first CBA, they'll look to grow the comradery they cultivated throughout the past two years.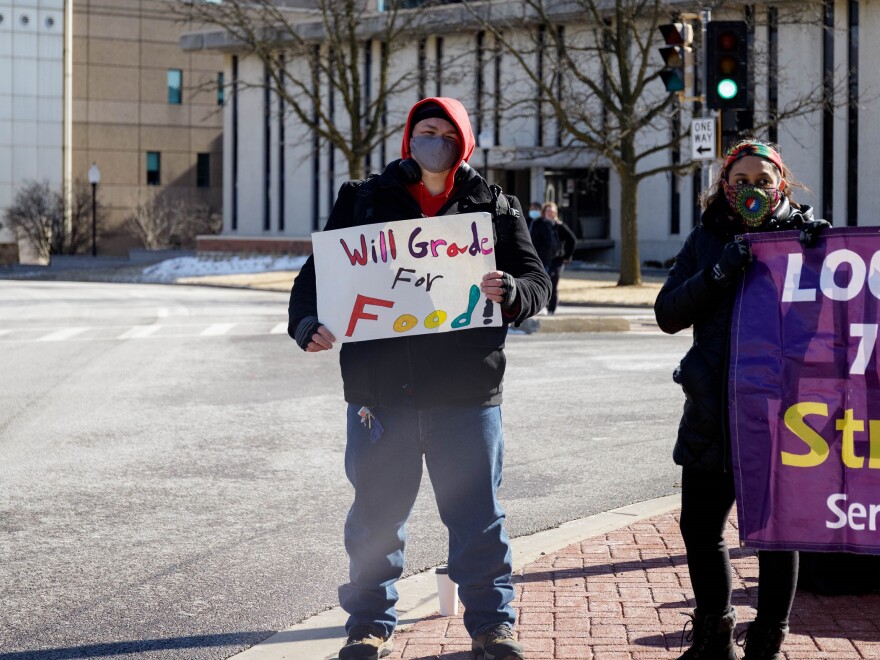 How it Began
The teaching assistants (TAs) organized during a tumultuous campaign in 2018, when unionizing was not legal for Research Assistants (RAs) and Graduate Assistants (GAs). Despite this, RAs and GAs were always included in meetings and planning.
Together, the Graduate Workers Union (GWU) finally got to the bargaining table in October 2019 with a full set of proposals for a new contract. Unfortunately, ISU leaders had none. The pandemic added another layer of complexity to the matter as coordinating through shutdowns was a common hurdle, and most of the original member organizers had graduated by the end of the first year of negotiating. But the Committee persisted in its path toward justice.
What Victory Entails
The new contract contains big raises for the lowest paid members (about 55% of the unit) of up to 25.7%, and includes raises of at least 3% for all TAs. In addition, these raises are retroactive to August 1, 2021, a provision the University declared they would never agree to until last month. The University also stated that they would: never agree to reductions in student fees, but they did (10%); never agree to parking equity, allowing Masters and PhD candidates the same access to faculty-staff parking, but they did; never agree to add categories to the legally required discrimination protections, but they did; and never drop a bizarre demand to prohibit GWU members from promoting or supporting a strike by another union on campus (including Facebook posts and picketing during off-duty time), but on the last day of negotiations, they did.
The new contract also guarantees full tuition waivers, a complete reimbursement of student health insurance fees, workload protections, and more.
The benefits of the contract also apply to non-union RAs and GAs, proving to the much larger, legally unrepresented group the value of solidarity!