News
John Lewis Voting Rights Advancement Act Passes House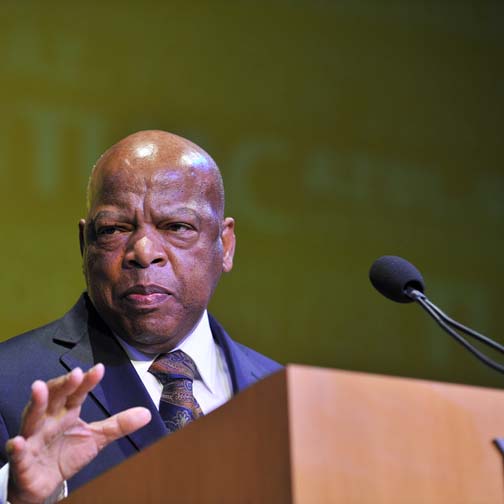 The House of Representatives passed HR 4, the John Lewis Voting Rights Advancement Act of 2021 (VRAA) with all Republican representatives in Illinois and Indiana voting against the bill. The bill now heads to the Senate for consideration. Contact your Senators and urge them to support VRAA today!
The VRAA will restore vital civil rights protections for voters while providing clear and consistent voting laws for every state to ensure all eligible voters can participate in our democracy.
The 1965 Voting Rights Act (VRA) was passed through the efforts of John Lewis, Dr. Martin Luther King, Jr., and the civil rights movement. The VRA ensured equal voting access for Black, brown, AAPI, and Indigenous voters by requiring states and localities with a history of voter discrimination to obtain pre-clearance from the Department of Justice before making changes to their voting laws. In 2013, the U.S. Supreme Court's conservative majority struck down pre-clearance in the Shelby County v. Holder decision, arguing that voter discrimination was an issue of the past and that the formula used to determine which states and localities were subject to preclearance was outdated. In 2021, the Supreme Court struck another devastating blow to the VRA in its Brnovich v. DNC decision, upholding Arizona's voting laws targeting Latino and other minority voters and making it more difficult for parties to challenge racially discriminatory voting laws.
These decisions have led to a wave of attacks on our election system by the courts and the renewed attacks on our democracy by Republican-controlled state legislatures. 18 states have enacted at least 30 new restrictive, anti-voter laws just this year.
The VRAA would establish both "geographic" and "practice-based" trigger mechanisms so that states that have a recent record of racial discrimination in voting would be covered by including an updated preclearance formula for determining which states and localities are subject to federal oversight. It would also amend Section 2 of the VRA to eliminate the heightened standard for challenging voter discrimination that the Supreme Court created in its decision in Brnovich v. DNC.
SEIU members will be participating in March On for Voting Rights, on August 28, the 58th anniversary of Martin Luther King Jr.'s historic March on Washington. This mass mobilization will demand that elected officials stop hijacking democracy, denounce voter suppression, and ensure fair, easy access to the vote for all.
Passage of the VRAA in the House was the direct result of voluntary COPE contributions from SEIU members. COPE gives members a voice in politics to advocate for ourselves, our families, and our communities. Please take a moment and complete your COPE form today.