News
Political Power Wins 2% Campus Wage for UIC Employees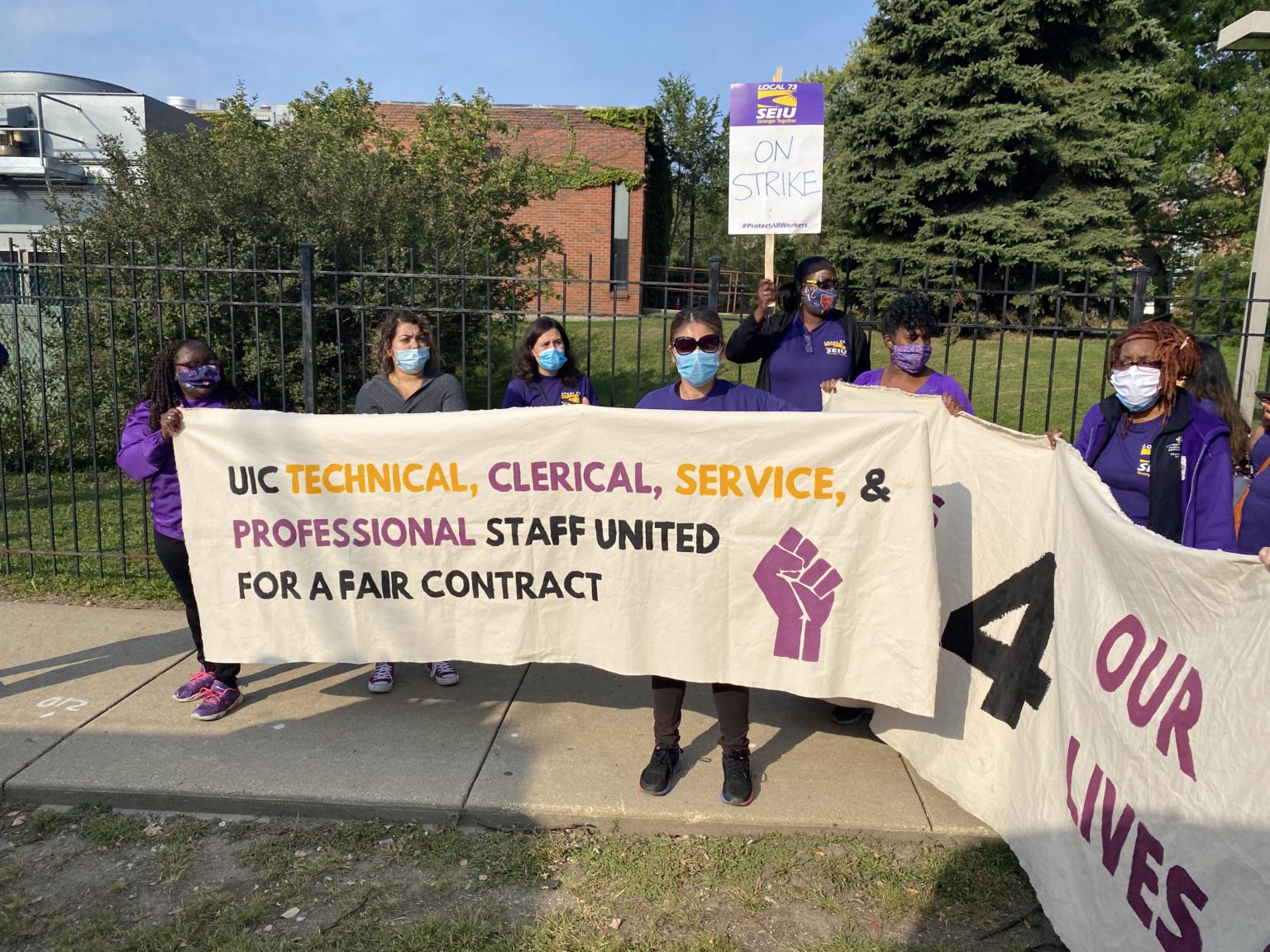 The university announced a 2% campus wage for year 3, which is higher than the 1.5% we negotiated in the contract. This is because your union, along with many others, has been fighting throughout the pandemic for federal funding to be allocated to institutions like UIC. These efforts paid off on May 11 when the Department of Education announced $36 billion in American Rescue Plan funds to support higher education, students, and the employees who make these institutions run. Not long after the funding was announced, UIC announced that the campus wage for the 3rd year of our agreements would be 2%. Help keep our political fights like these strong by joining hundreds of your coworkers at UIC in contributing to COPE.
The 2% will be effective the first day of the pay period after the end of Year 2 and the beginning of Year 3 for each respective agreement:
Professional – effective the first day of the pay period after August 16
Clerical – effective the first day of the pay period after August 27
Service – effective the first day of the pay period after October 4
Technical – effective the first day of the pay period after December 17
Other News & Announcements:
"Understanding Your Pay: Know Your Contract Training" Postponed: This training will be postponed until after the raises have been completed for all members. Please look out for updated dates.
Contract Implementation Update: The university has informed us that the the Professionals are still on track to receive their raises on May 26 and their retro June 23. If by March 26 your raises do not look accurate, please reach out to your union representative. The target date for the service differentials to be applied is still May 26.
Extended Parental Leave for Union Employees at UIC: The union signed a Memorandum of Agreement about the extended parental leave to ensure this will apply to all the employees in all four bargaining units now through the duration of these current contracts.
2020 Strike Testimonial: Check out this great video featuring Building Service Worker Yolanda Rodriguez telling her story about how UIC 73 workers shut down construction and won the contract.
Keep Your Word Bulletin Board Posters Now Available! In our contract, we won language ensuring that every department at UIC would have access to a bulletin board! Make sure your union board is decorated by picking up a Bulletin Board Poster. Email your union representative if you need one, if you don't know who your rep is, email Melinda Bunnage at mbunnage@seiu73.org.
Check the UIC Updates page to continue to monitor what's next!