News
ISU Graduate Workers Approve Strike Authorization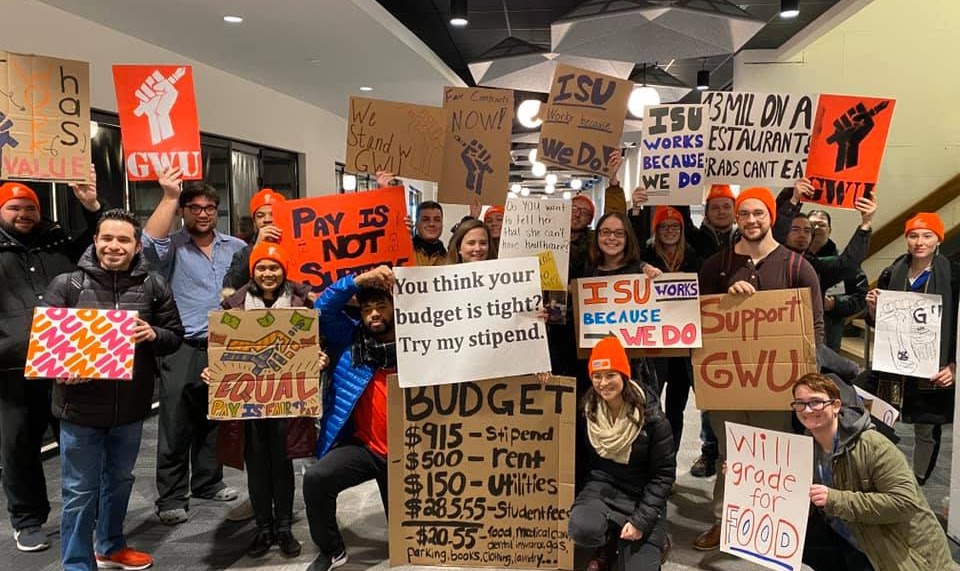 Continuing the build into strike readiness, the ISU Graduate Workers Union/SEIU Local 73 held a strike authorization vote from April 5 through April 19 resulting in 98% Yes votes authorizing the bargaining team to call a strike vote and strike if the membership votes to do so.
On Thursday April 22, the bargaining team will meet with ISU in mediation.
On Friday April 23, the GWU will hold a full membership meeting to discuss the ramifications of the strike authorization voting results, and how to proceed given overwhelming approval from members.
Graduate Teaching Assistants, many of whom are paid so little they must regularly visit the campus food pantry, have been struggling for a union contract ever since first forming their union in late 2018. Graduate workers teach hundreds of classes for ISU, preparing and grading tests, running labs, and bringing in millions of dollars in student tuition and research grants, yet receive among the lowest pay among institutions considered comparable by ISU. They are also required to pay student fees even when not taking any classes themselves, and these fees sometimes effectively wipe out a graduate worker's pay for months at a time.
To date, ISU Administrators have offered no across-the-board pay increases or reductions in fees during the 17 months of negotiations.