News
Steady Progress in Cook County Clerk's Office Negotiations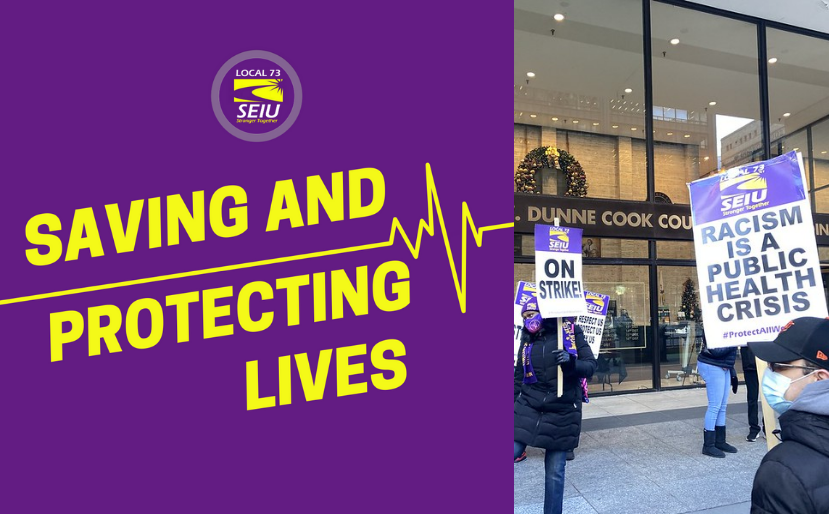 The negotiations with the County Clerk's Office on Friday, Feb. 19 continued to make steady progress including agreements on increasing the cap of comp time hours which may be accrued, and adding Juneteenth Day as a paid holiday.
There was a lively discussion on:
Seasonal workers having more rights when they are regular employees
Workers being assigned additional duties in a higher pay grade or the role of relief supervisors without higher pay
Limiting vacation black-out periods and making sure there is a limit on the number of hours in a day or days in a week that Office of Election workers can be required to work during any black-out period
Creating clarity in the job titles and pay grades of various jobs in the Clerk's Office.
Our next negotiations at the Clerk's Office are on Friday, Feb. 26. We will work to resolve these issues as well as negotiate the definition of seniority and how it applies in layoffs, transfers, and promotions. Our goal is to expand the job security and job advancement rights of workers so what happened to the former Recorder of Deeds workers does not happen to any County worker in the future.
We have the following upcoming bargaining dates:
Feb 26 Clerk's Office
Mar 8 Sheriff's Office
Mar 11 CCH Technicians
Mar 15 CCH Healthcare Professionals
Mar 17 Offices Under the President
Mar 22 Sheriff's Office
Mar 24 Offices Under the President
Mar 25 CCH Healthcare Professionals
You can view the latest information on Cook County Bargaining on our website.
Be sure to show your union pride every Wednesday by wearing your Local 73 swag or wearing purple! Organizers will distribute stickers at worksites for you to wear. Working remotely? Here's a Zoom background you can use in meetings!