News
Cook County Turns a Deaf Ear Toward Our Efforts to Improve Patient Care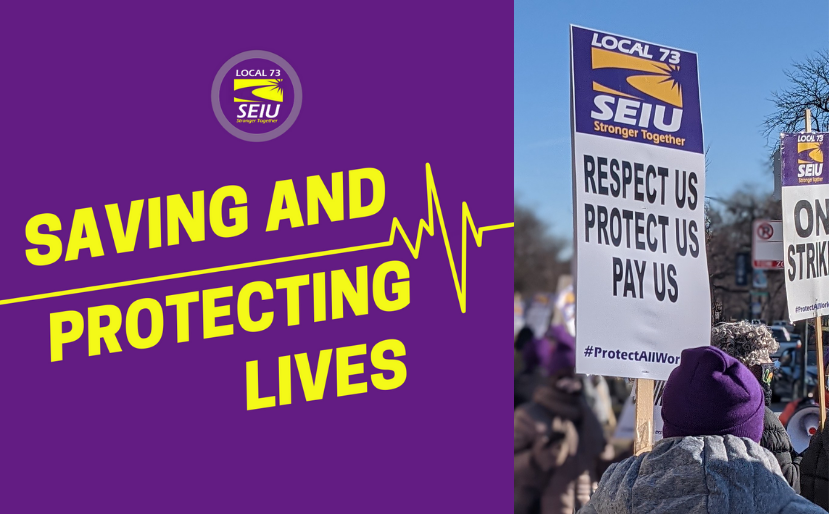 At our Feb. 17 and 18 contract negotiations with Cook County Health, the County continued to negotiate with little interest in hearing concerns raised by our members or acknowledge problems that need addressing if CCH is going to be an Employer and Provider of Choice.
The County leadership seems to live in a fantasy world in which there are no problems at Stroger, Cermak, Provident, clinics, or anywhere else in CCH. They also do not appear to understand that short-staffing, floating, worker safety, and our pay and treatment are directly connected to patient outcomes and satisfaction.
We will continue to demand a stronger voice and respect for frontline essential healthcare workers across CCH including:
Safe staffing and reasonable workloads needed to provide quality patient care
Restrictions on floating as well as changing people's schedules and assignments
Pay increases for every worker, every year that makes progress toward equal pay for equal work and rewarding longevity
Respect for seniority in transfers, promotions, and any future layoffs
Scheduling practices that allow every worker to balance their work and home lives
Because the County and BHR negotiating committee continue to turn a deaf ear and blind eye toward our efforts to improve the work and patient care at CCH, we are taking our message forward to the CCH Board and other political and community leaders who care about what happens in the County's public health system. Click here to watch Local 73 President Dian Palmer's testimony to the CCH HR Committee this morning.
Future negotiating dates are:
Feb 17 CCH Technicians
Feb 18 CCH Service and Maintenance
Feb 19 Clerk's Office
Feb 24 Offices Under the President
Feb 26 Clerk's Office
Mar 8 Sheriff's Office
Mar 11 CCH Technicians
Mar 15 CCH Healthcare Professionals
Mar 17 Offices Under the President
Mar 22 Sheriff's Office
Mar 24 Offices Under the President
Mar 25 CCH Healthcare Professionals
You can view the latest information on Cook County Bargaining on our website.