News
On April 1, Join Our Campaign to Fight Back!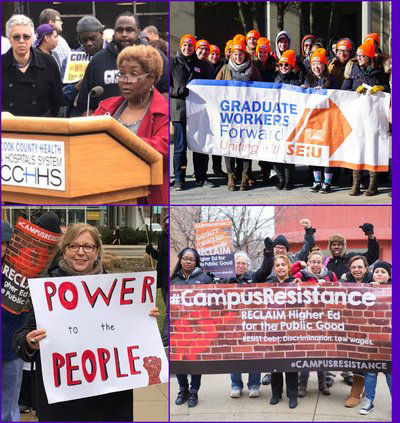 Our Voice – Our Union – Our Future: We are launching our campaign to build our power across Illinois and Northwest Indiana. Every Local 73 member will have the chance to say what issues are important so that we can come together to take action to win – not only at work, but to defeat the extreme agendas we face in Springfield and Washington.
Hear more about our campaign and what you can do to take action at the Membership Meeting Saturday, April 1, from 10 a.m. to Noon at 300 S. Ashland Ave. in Chicago. Member leaders will talk about how they've taken action at their worksites and in their communities since we last met in January and you will leave inspired to join in the fight back!
RSVP for the meeting on our Facebook page, and make sure to like the page to learn more about Local 73 members in action!