News
UIC Members Tell Management: Value Our Work!
Our four bargaining committees stood united together in negotiations all day Wednesday, but found out that university management does NOT value our work the same as everyone else.
Earlier this month, our brothers and sisters in Champaign-Urbana fought for and won wage increases in each year of their contract. University management has decided to treat us at UIC differently and will not agree to guaranteed wage increases each year.
On March 1, higher education workers are rising up across the country to show our determination to fix our broken higher education system. We must come together to show university management we deserve wage increases to pay our rent and provide a good life for our families. See below for more information and click here for all the information on the rally.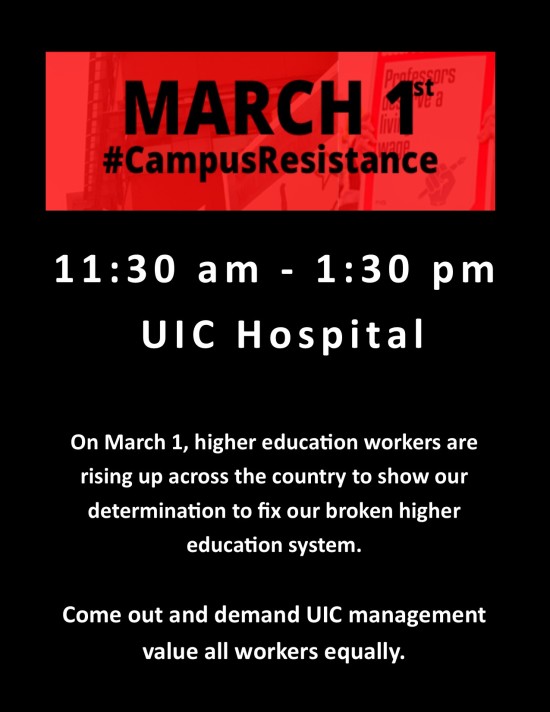 If university management fails to hear us with their proposal when negotiations resume March 7, our bargaining committees have agreed to hold a strike authorization vote.
Due to the March 1 rally, the teach-in that was originally scheduled for that day has been postponed to a later date.