News
Local 73 Legislative Victories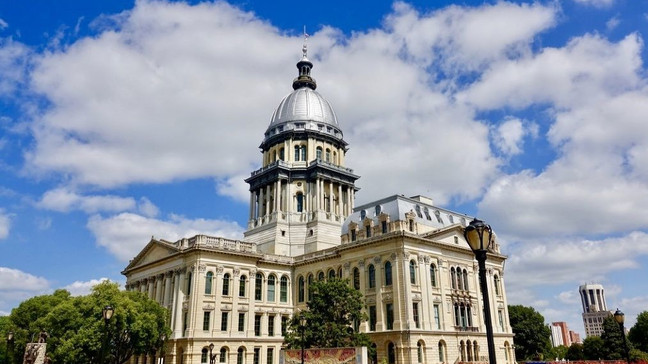 The 2022 Illinois legislative session resulted in several victories for SEIU Local 73 including an expanded earned income tax credit and preventing union-busting legislation in public universities.
"Our political work, funded through voluntary contributions to our political action committee, COPE, gives us the ability to achieve these legislative victories," said Dian Palmer, SEIU Local 73 Presiden, "I encourage all of our members to contribute to COPE so we can continue to win on critical legislative issues."
Blocked Union Busting at Public Universities
Our union prevented union-busting legislation that sought to increase at-will workers and remove public oversight from Illinois publicly-funded universities.
The introduction of this legislation was part of a union-busting tactic from university HR directors to erode our bargaining units with unlimited extra help positions and eliminate what little transparency and accountability exist in the hiring process at these universities.
If these universities cared about the people and communities they serve they would:
Offer competitive salaries to entice experienced and qualified employees to apply.
Invest in staff and patient safety on the job.
Collaborate with the union to address poor working conditions and unfair treatment in the workplace so that new hires STAY at the job.
Instead, the universities proposed amendments attempting to:
Strip the university merit boards of many of their powers, including the power to administer exams
Remove direct care workers from registrar requirements, and
Remove max hour requirement limitation for Extra Help appointment.
SEIU Local 73's political team worked with AFSCME Council 31 and IFT to effectively kill this legislation and negotiate more sensible legislation over the summer.
Passed an Expanded Earned Income Tax Credit
Following a three-year organizing and advocacy campaign led by directly impacted tax filers, working families, and policy experts, the Illinois General Assembly passed a $1.8 billion budget including historic tax relief for Illinois families. The budget answers advocate calls to expand Illinois' Earned Income Credit (EIC) by permanently including nearly one million Illinoisans who are currently excluded from the refund—namely, childless workers aged 18-24 and over age 65, as well as immigrants who file taxes with an Individual Taxpayer Identification Number (ITIN). In addition to broader eligibility, the budget provides an income boost to the existing 3.6 million EIC recipients by increasing the credit amount from the current 18% to a 20% match of the federal Earned Income Tax Credit (EITC). The State's budget will also offer cash relief for most Illinois families at the value of $50 per individual plus $100 each for up to three child dependents. Together, these relief measures will direct hundreds of dollars to each low- and middle-income Illinois family.
COVID-19 Leave for Educational Employees
SEIU Local 73 and a coalition of unions representing school employees have passed HB 1167 which provides for the return of sick leave used during the 2021-2022 school year to teachers and educational employees who are fully vaccinated against COVID-19 or have a medical or religious exemption. Governor Pritzker signed the bill into law on April 5. K-12 and higher education staff must be fully vaccinated by May 10, 2022, to receive the benefit. "Fully vaccinated" means either one or two rounds of a vaccine, depending on the shot received, plus a booster. The paid administrative leave also applies to employees who have children who are required to stay home from school for COVID-19-related reasons.