News
On Call: COVID-19 Opera Honors Healthcare Workers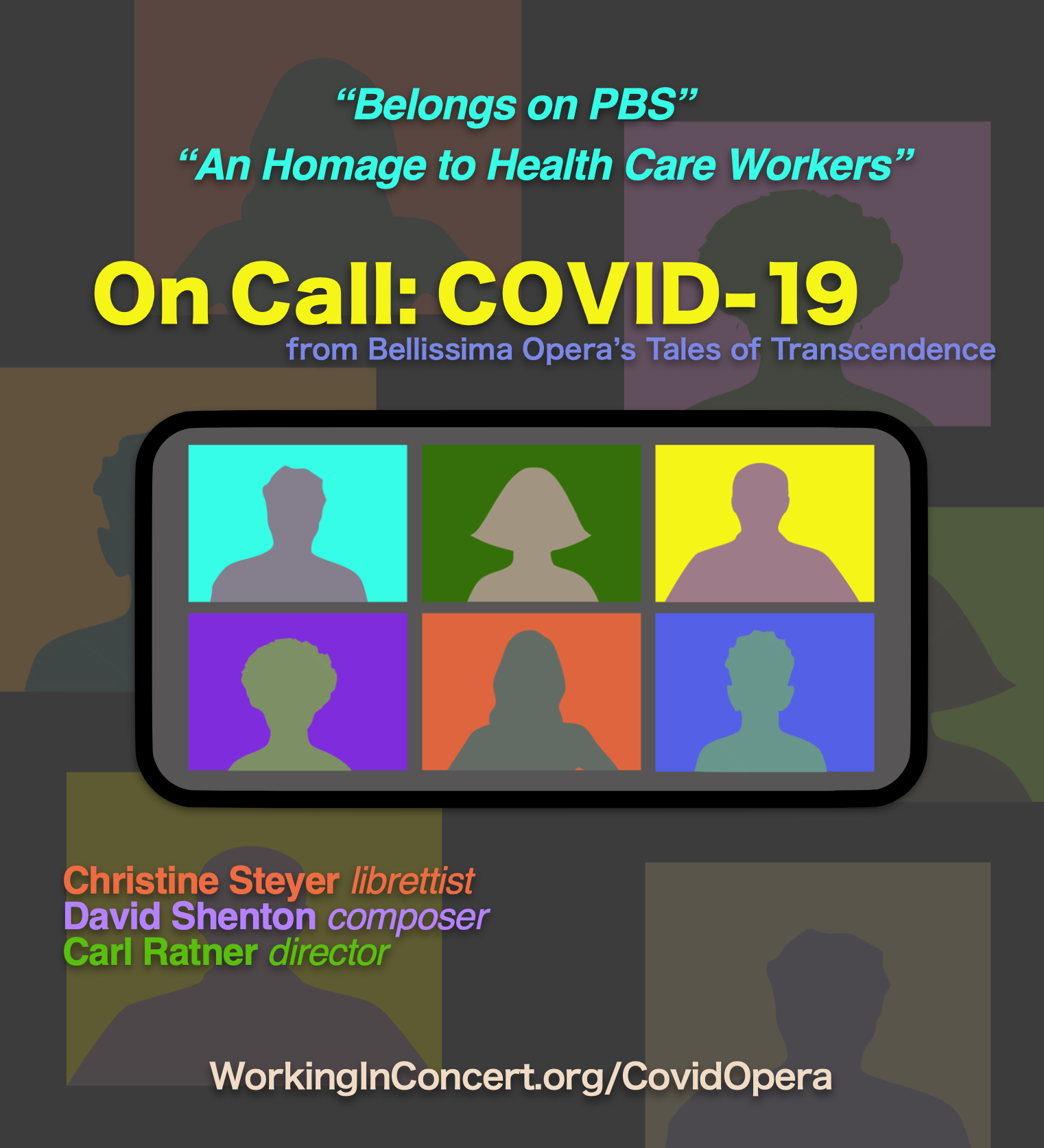 The opera On Call: COVID-19 tells our story. The opera's producers at Working In Concert are eager to share this "operatic love letter to global frontline health care workers" everywhere. You are invited to a members-only preview, free of charge, beginning November 11, 2021. The opera will be available to the general public from November 28, 2021 through January 31, 2022.
On Call: COVID-19 is an accessible one-hour opera in English, with English subtitles. It recounts in song the first year of the pandemic as experienced by six health care workers in different situations and countries. We have all shared the concerns, dedication, determination, solidarity, losses and victories expressed in this work.
To watch the performance and learn more about it, visit  https://workinginconcert.org/covidopera/. At the conclusion, you're invited to add your comments, to share the links for others to watch, and to donate to Working In Concert's promotion of this project.
Your perseverance through difficult circumstances has earned you the admiration and gratitude that is expressed in this performance. We hope you will be inspired!