News
When We Fight, We Win!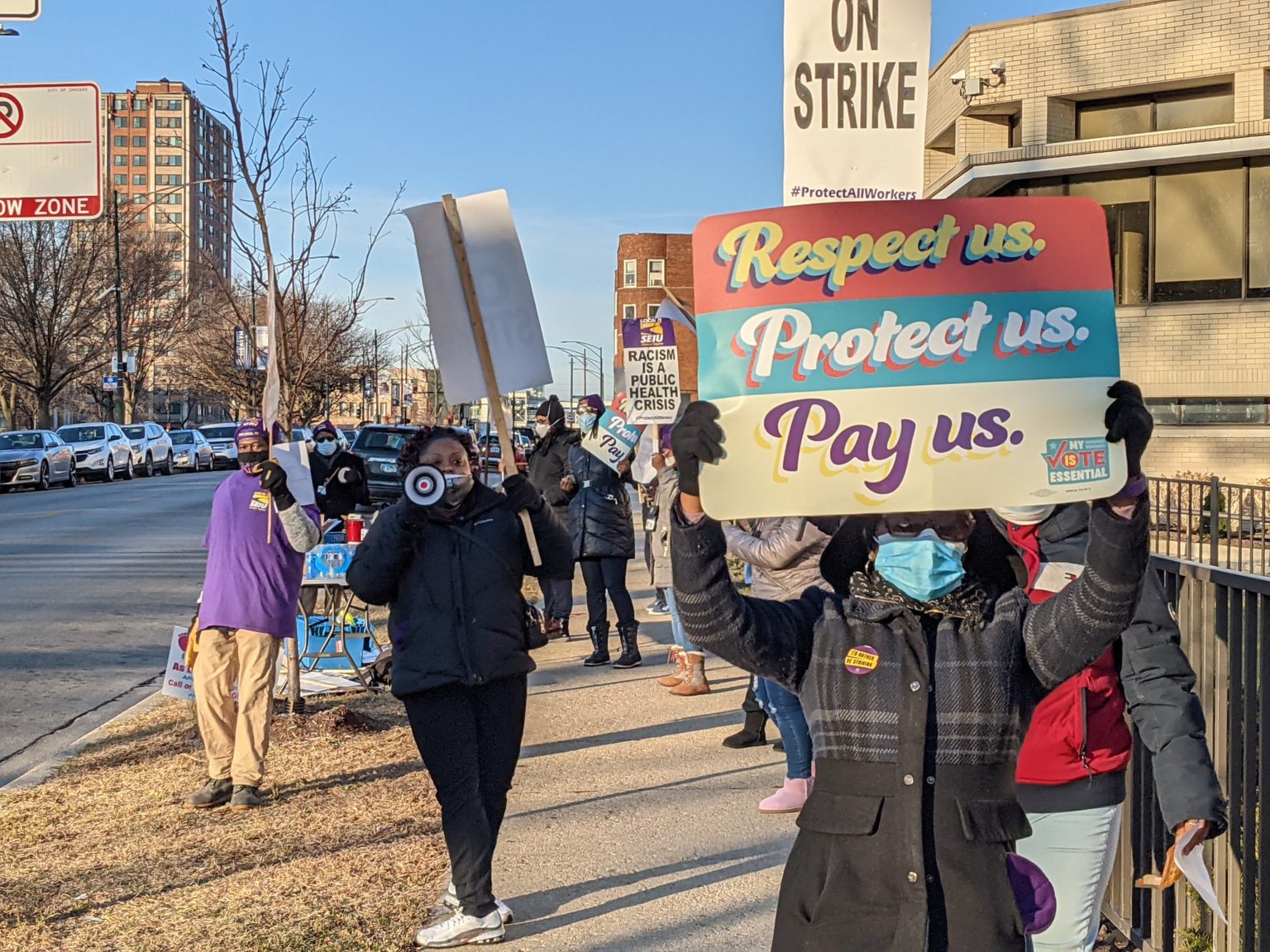 There were two important victories in the past week with Cook County Health.
First, Mental Health Specialists at Cermak voting to strike because management tried to impose an arbitrary and involuntary rotation of job assignments. The management said it was their way or the highway. But because workers stood together and were ready to take action, management was forced to do what they didn't want to do on their own. They had to be reasonable and respect the workers' right to have a say in their job assignments and patient care.
This was only a first step at Cermak. The Mental Health Department has a toxic management culture characterized by bullying and an abusive exercise of power. It will be important to make sure management lives up to the spirit of the new agreement on job assignments and is held accountable for their abusive management practices. But everyone is sure that the lesson of this struggle is learned: When We Fight, We Win!
Second, we held our first negotiation for all of SEIU Local 73 members in Cook County Health at one bargaining table. We demanded a unified bargaining table because we are part of one health care team, one union with one employer. Now we've won the right to negotiate together.
We made more progress on key issues like the disciplinary policy and using labor-management meetings in this one unified negotiation than in the previous months of divided negotiations. Our next bargaining session is scheduled for April 12. We hope to resolve these basic issues and move on to seniority rights, staffing, floating, scheduling, and wages and benefits in future negotiations. Here is the schedule of dates for CCH:
April 12
April 28
May 10
May 12
May 17
May 24
May 26
Other County scheduled County negotiations to include:
April 8 – Sheriff's Office
April 9 – County Clerk
April 21 – Offices Under the President (OUP)
May 11 – OUP
May 18 – OUP
May 25 – OUP
You can view the latest information on Cook County Bargaining on our website.
Be sure to show your union pride every Wednesday by wearing your Local 73 swag or wearing purple! This week we want to extend solidarity to our Cermak sisters and brothers. Make sure to show out for them! Organizers will distribute stickers at worksites for you to wear. Working remotely? Here's a Zoom background you can use in meetings!