News
Victory on Pandemic Pay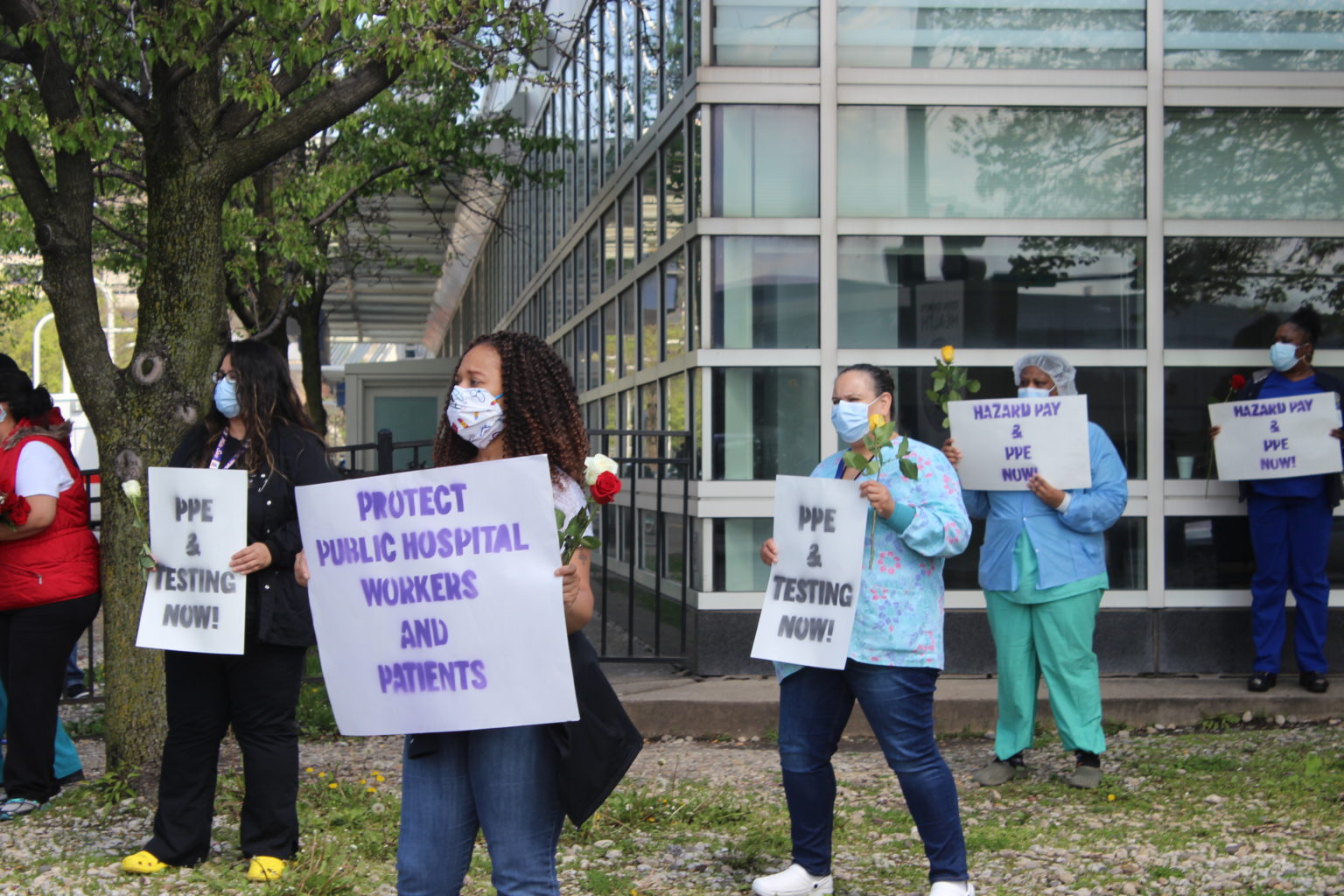 This week we won a victory but the fight continues. Pandemic pay for frontline workers has always been one of the major sticking points for the County to avoid a strike. The County did not discuss the issue until we voted to strike. We negotiated and agreed to $1,250 in pandemic pay for about 1,100 CCH workers in Stroger, Provident, and JTDC. This is an important first step in our march to winning respect for the work we have done during the pandemic, and also for the work we have always done for the residents of Cook County.
We know there is more to do, even in the short run as we continue to demand protection and hazard pay during the COVID-19 pandemic. We will continue to demand pandemic pay for all essential frontline workers including Facilities Management, Office of Election workers, essential workers at the Sheriff's Office or Animal Control Wardens.
We proposed in negotiations and will continue to demand pandemic pay for workers in Stroger, Cermak, JTDC, and Provident who are working on COVID-19 Response Units, the ERs, and in any unit or department in which COVID-19 patients are present and our health and safety is at risk. We appreciate that Cook County agreed to pandemic pay through December 30 for RNs working in the same areas. But what does it say to us, when we are working side-by-side, making the same commitments to our patients and taking the same risks as our RN colleagues, but receive no pandemic pay? Do our lives matter?
We now know that Cook County Health began hiring strikebreakers from out-of-state and paid to fly them to Illinois and house them in hotels before our strike notice was issued. Repeated questions from us and outside parties about whether CARES Act money is being used to pay for the strikebreakers have gone unanswered.
CCH has complained about their lack of resources. Spending CARES Act money on strikebreakers would be reprehensible, especially when they are refusing to meet our demands for pandemic pay for the essential frontline workers who have worked through the whole pandemic and continue to do so. Spending general funds on strikebreakers is just as bad. It sends a clear message that CCH and the County do not value the work we provide.
The County has also filed a claim that our strike is illegal and asked the Labor Board to prevent 52 job titles, primarily at CCH, from striking.
The County's claim our strike is illegal hinges on mediation not taken place for all units. The reality is we have repeatedly offered to bargain every day and include mediation. We have multiple upcoming sessions to which we have invited the mediator. And we will hold a strike on our timeline, not the County's.
The fact is they are scared of us going on strike. Every action they have taken has been to prevent our strike. The problem is they continue to disrespect everyone by failing to meet our demands of:
Pandemic pay for frontline workers most at risk
Allowing Recorder of Deeds workers to transfer to other County jobs and maintain seniority
Bargain all CCH contracts at one table
Maintain seniority for all workers Countywide
We call on County President Toni Preckwinkle to negotiate in good faith to settle our outstanding issues and stop violating our rights by committing unfair labor practices.
Our next bargaining session is with the Sheriff's Office on Friday, December 11.