SEIU Local 73 represents more than 31,000 workers, primarily in public service and publicly funded positions in school districts, municipalities, social service agencies, and many other job classifications in Illinois and Indiana. SEIU Local 73, in conjunction with the SEIU Illinois State Council, conducted an endorsement process to determine which candidates best support working families' issues and merit our endorsement for the 2023 election. You can review the Municipal Candidate Questionnaire here.
Early Voting (Votación Anticipada) | Voter Registration (Registro de Votantes) | Endorsed Candidates (Candidatos Endosados)
Endorsed Candidates
Chicago Mayor | Chicago City Council
Chicago Mayor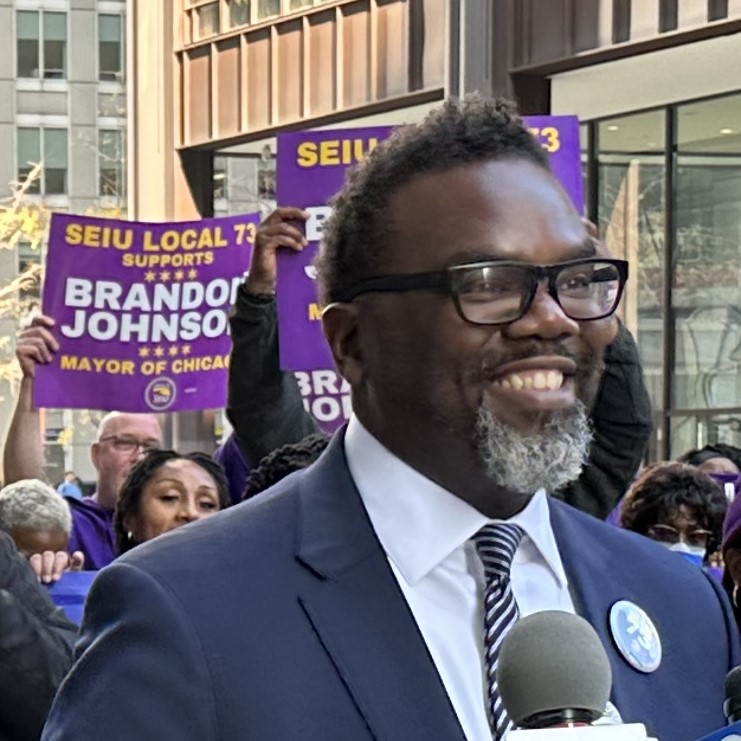 Brandon Johnson
Mayor of Chicago
Brandon Johnson has been a strong advocate for union members in Cook County. In 2011 Brandon joined the resurgent Chicago Teachers Union as an organizer. Brandon helped to organize the monumental 2012 CTU strike and fought against the onslaught of closings and privatization in Black and Latinx schools. In 2015 Brandon led field campaigns that forced an historic mayoral runoff and 18 aldermanic runoffs in the city of Chicago. Most recently, Brandon has coordinated coalition campaigns with parent and community organizations to pass state legislation for an elected representative school board, stronger oversight of private charter operators, restoring collective bargaining rights for teachers and an elimination of tax breaks and slush funds for the 1%.
Click here to help elect Brandon Johnson.
Chicago City Council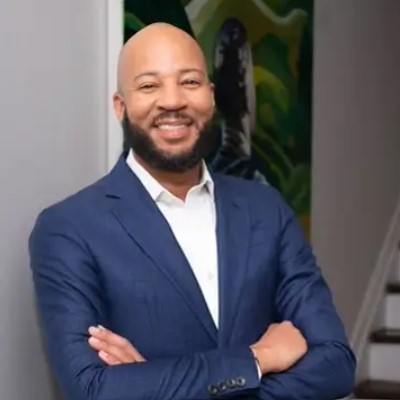 Lamont Robinson
Alderperson – 4th Ward
Lamont Robinson is a lifelong Chicagoan who has dedicated his life to giving back to the city through public service and as a businessman, college professor, and director of a youth mentorship program.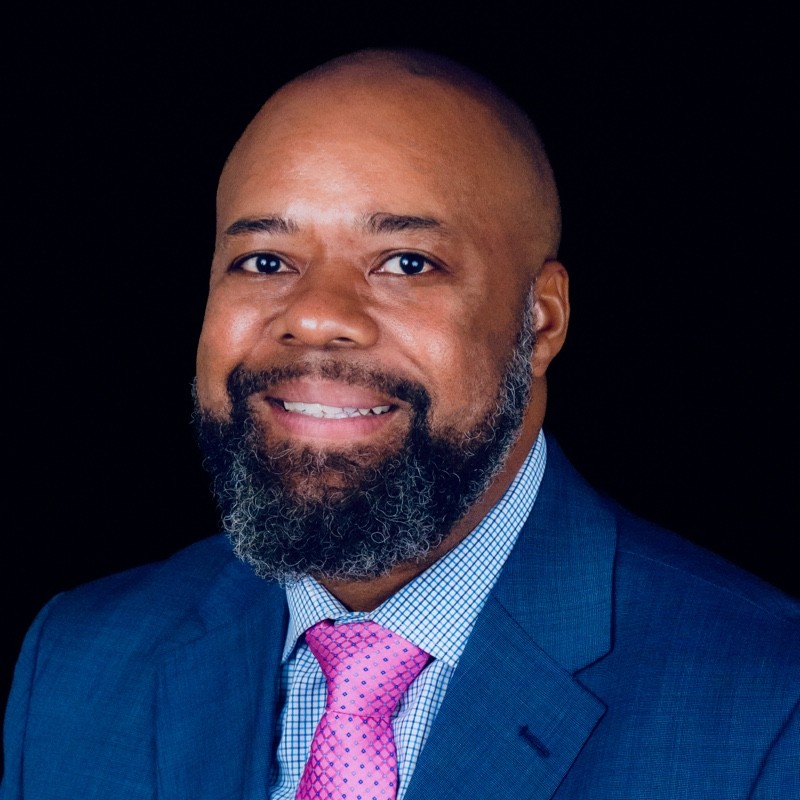 Desmon Yancy
Alderperson – 5th Ward
Desmon Yancy is a labor and community organizer. He works as the director of community organizing for the Inter-City Muslim Action Network. Yancy organized with the Grassroots Association for Police Accountability, which for years pushed to create a civilian board to oversee the Police Department.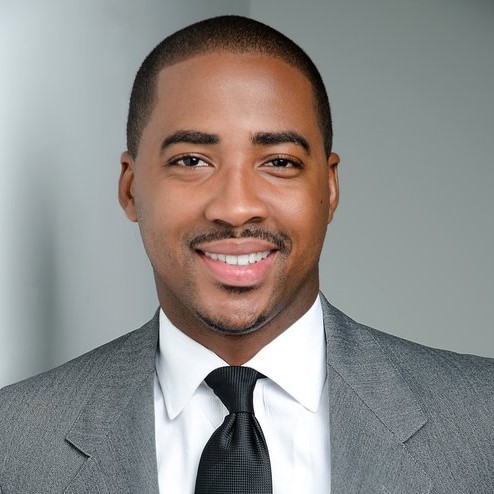 William Hall
Alderperson – 6th Ward
William Hall serves as the Lead Pastor of St. James Church in Chicago. He founded the Acts of Love Foundation, a human rights and social service foundation which distributes complimentary books and builds mini libraries in homes, shelters, barbershops and daycares in some of the most poverty-stricken communities across the country.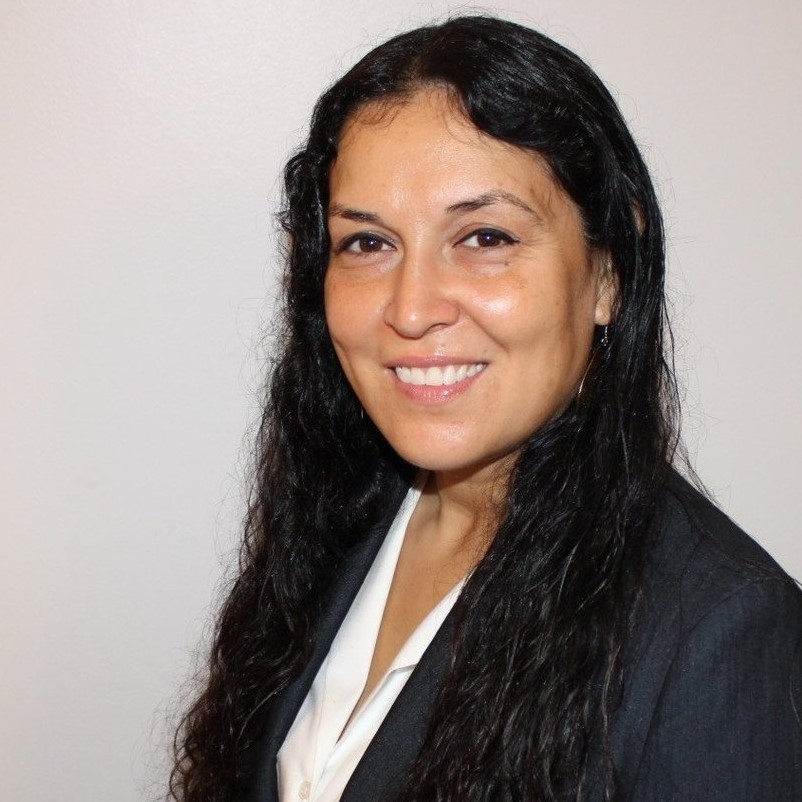 Ana Guajardo
Alderperson – 10th Ward
Ana Guajardo is a respected community leader, veteran, and the co-founder and executive director of a community organization based in South Chicago who has spent much of her personal and professional career organizing on the Southeast Side of Chicago and the South Suburbs.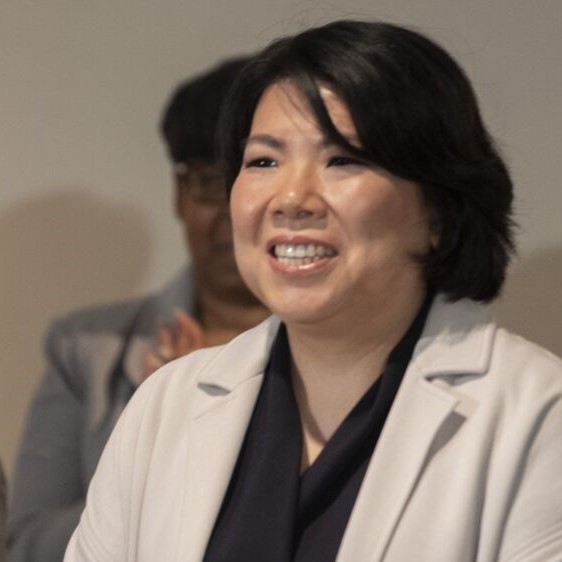 Nicole Lee
Alderperson – 11th Ward
Nicole Lee is the first Chinese-American alderperson on City Council. She has served as the director of social impact and community engagement at United Airlines since 2008 and has served on several civic boards and charitable organizations, including a stint on the local school council at Haines Elementary School from 2017-2021.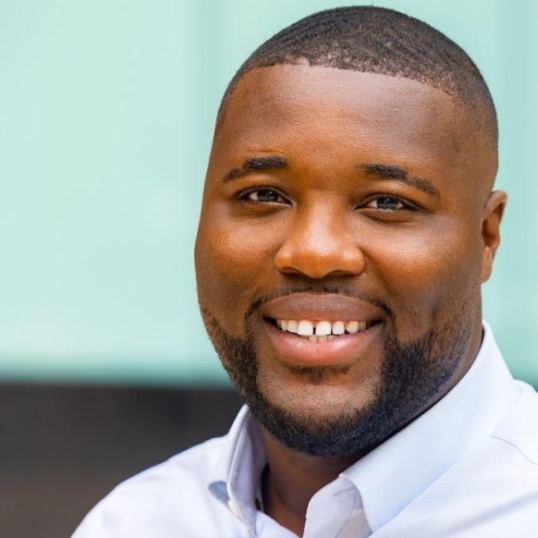 Ronnie Mosley
Alderperson – 21st Ward
Ronnie Mosley has more than 15 years of experience working on local issues like gun violence prevention, cannabis legalization, education reform, youth health, voting rights and entrepreneurship. He was elected to the Local School Council of Simeon Career Academy and Wendell Green Elementary, and serves on the boards of Mikva Challenge and March For Our Lives.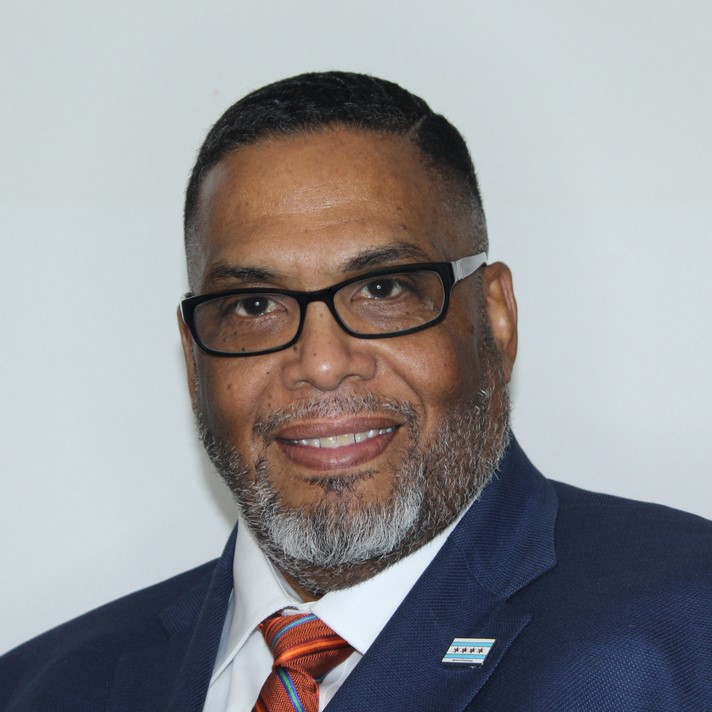 Chris Taliaferro
Alderperson – 29th Ward
Chris Taliaferro is a U.S. veteran who currently serves as a Sergeant with the Chicago Police Department and co-founded a law firm.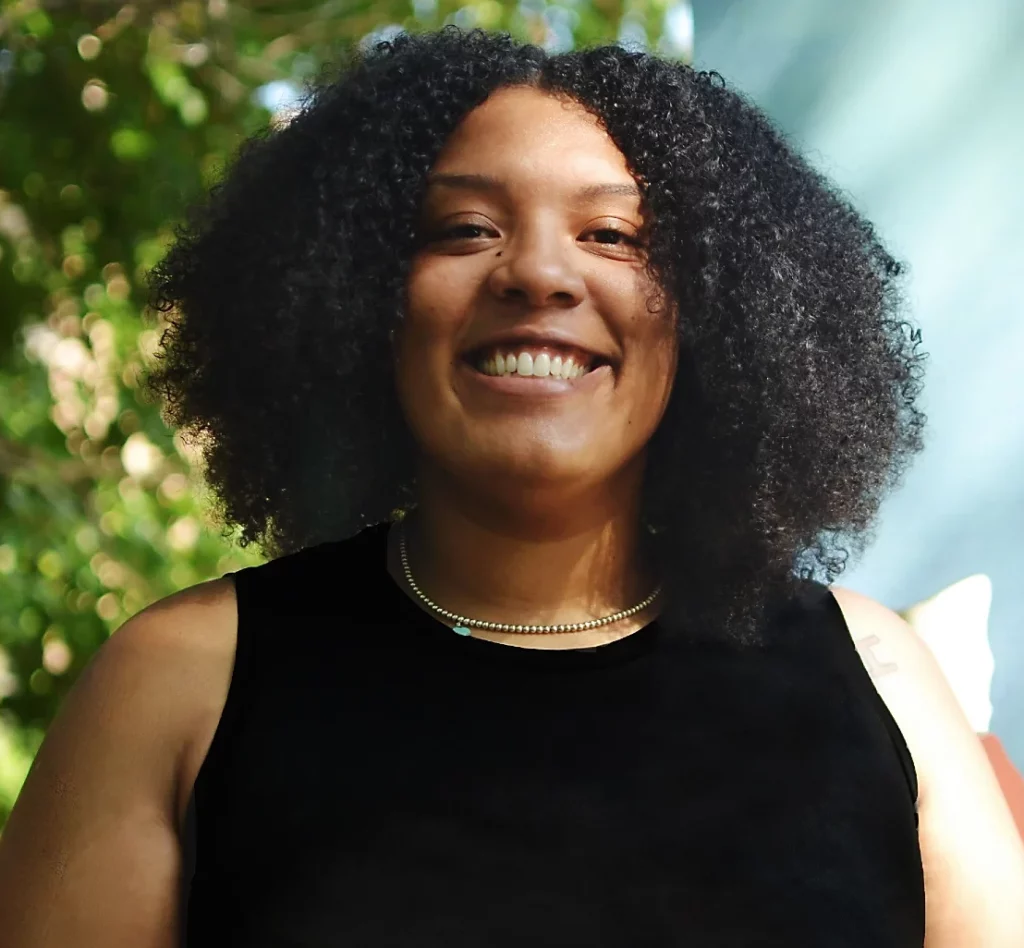 Angela Clay
Alderperson – 46th Ward
Angela Clay was born and raised in Uptown. She has been active in the neighborhood since she was a teenager, sits on the school council at her former elementary school (Brennemann Elementary), and has been a leader in local organizations focusing on education and housing issues.
Congratulations to our endorsed candidates who won on February 28!
Daniel La Spata
Alderperson – 1st Ward
Pat Dowell
Alderperson – 3rd Ward
Greg Mitchell
Alderperson – 7th Ward
Michelle Harris
Alderperson – 8th Ward
Julia Ramirez
Alderperson – 12th Ward
Jeylú Gutiérrez
Alderperson – 14th Ward
Stephanie Coleman
Alderperson – 16th Ward
David Moore
Alderperson – 17th Ward
Derrick G. Curtis
Alderperson – 18th Ward
Matthew O'Shea
Alderperson – 19th Ward
Michael Rodriguez
Alderperson – 22nd Ward
Silvana Tabares
Alderperson – 23rd Ward
Byron Sigcho-Lopez
Alderperson – 25th Ward
Jesse Fuentes
Alderperson – 26th Ward
Jason Ervin
Alderperson – 28th Ward
Chris Taliaferro
Alderperson – 29th Ward
Felix Cardona
Alderperson – 31st Ward
Scott Waguespack
Alderperson – 32nd Ward
Rossana Rodriguez
Alderperson – 33rd Ward
Bill Conway
Alderperson – 34th Ward
Carlos Ramirez-Rosa
Alderperson – 35th Ward
Emma Mitts
Alderperson – 37th Ward
Andre Vasquez
Alderperson – 40th Ward
Matthew Martin
Alderperson – 47th Ward
Maria Hadden
Alderperson – 49th Ward
Return to Top (volver a la cima)
Early Voting (Votación Anticipada)
Early Voting:
You can currently vote early at:
Supersite – 191 N. Clark St.
Board Offices – 69 W. Washington St., 6th Floor.
Early Voting in all 50 Wards of Chicago will begin Monday, March 20 and run through April 4, 2023 (Election Day).
Click here for all early voting locations.
Votación Anticipada:
Actualmente puede votar anticipadamente en:
Supersitio – 191 N. Clark St.
Oficinas de la Junta – 69 W. Washington St., 6to piso.
La votación anticipada en los 50 distritos de Chicago comenzará el lunes 20 de marzo y finalizará el 4 de abril de 2023 (día de las elecciones).
Haga clic aquí para conocer todos los lugares de votación anticipada.
Return to Top (volver a la cima)
Voter Registration (Registro de Votantes)