SEIU Local 73 represents more than 31,000 workers, primarily in public service and publicly funded positions in school districts, municipalities, social service agencies, and many other job classifications in Illinois and Indiana. This spring, SEIU Local 73, in conjunction with the SEIU Illinois State Council, conducted an endorsement process to determine which candidates best support working families' issues and merit our endorsement for the 2022 primary election on June 28, 2022.
Below are the endorsed candidates. You can review the State Candidate Questionnaire and the Federal Candidate Questionnaire
Register to Vote
Registering to vote is easy. For members who live in Illinois register here. For members who live in Indiana register here.
Endorsements
US Senate | US House of Representatives
Illinois Statewide | Illinois Senate | Illinois House of Representatives
Cook County Board of Commissioners | Metropolitan Water Reclamation District
US Senate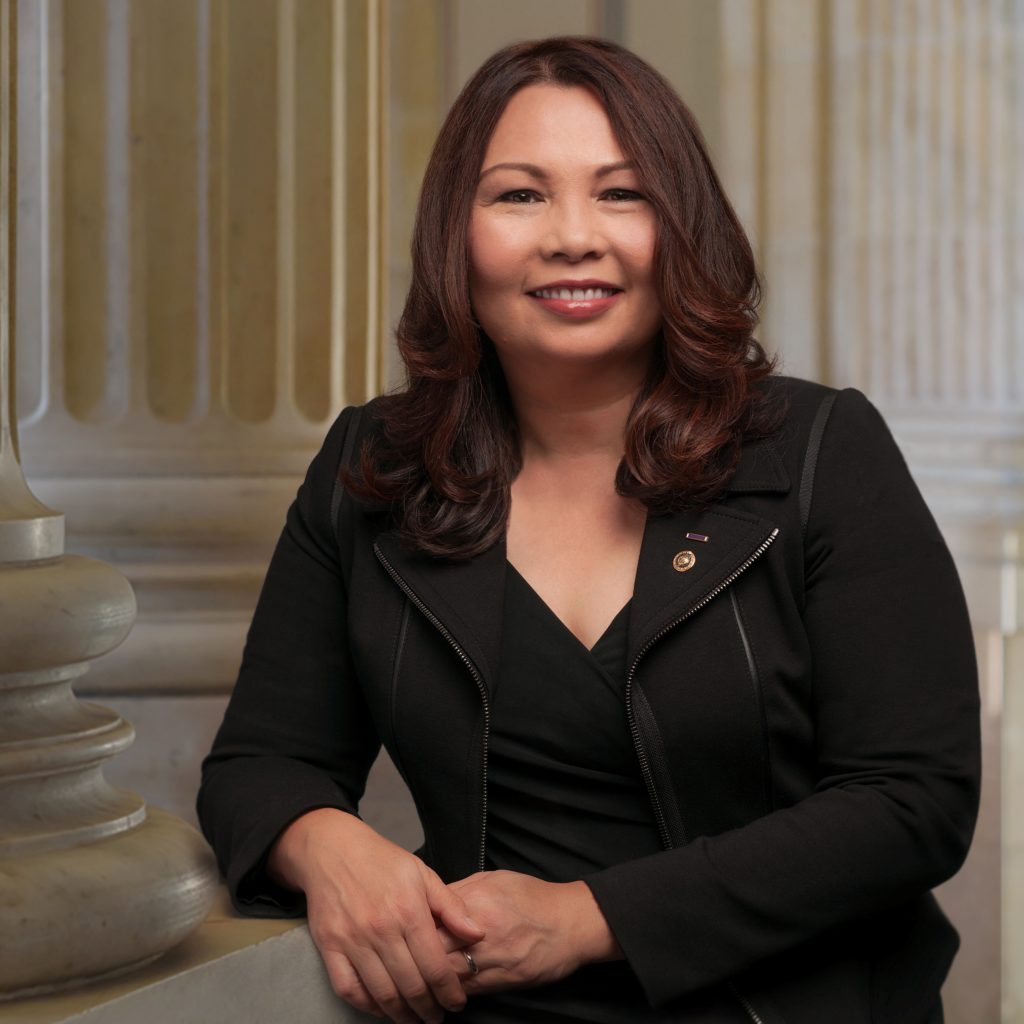 Tammy Duckworth
US Senate
Tammy Duckworth has been a fierce champion for the economic security of ALL Illinoisans, and understands the issues particular to our members and the communities they serve.
"SEIU is an incredibly effective and diverse organization, and we share a commitment to fighting to improve the lives of working families and making our state a fairer and more decent place," said Duckworth. "I am proud to stand with the working men and women of SEIU, and I look forward to continuing to work to rebuild our middle class, create jobs and raise wages, and provide a measure of economic and retirement security for hardworking Illinois families."
US House of Representatives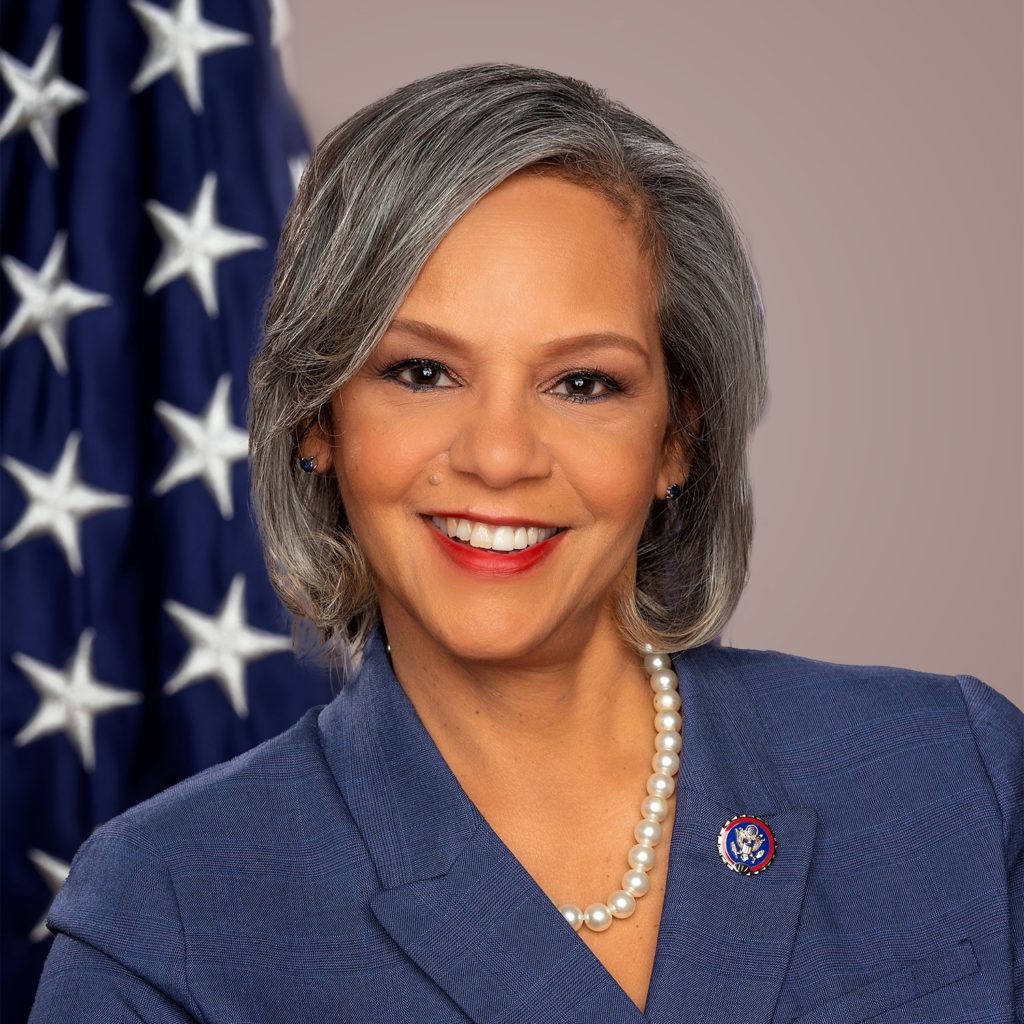 Robin Kelly
2nd Congressional District – Illinois
Robin has been a vocal and determined fighter on behalf of Illinois families, with a proven track record of delivering real results.
Since coming to Congress, she has worked to promote job creation in the Second District, helping advance jobs bills for working families, and hosting annual job fairs that have helped employ thousands of our neighbors. She stands up to the gun lobby, authoring The Kelly Report on Gun Violence in America, and helped organize the Gun Violence Prevention Sit-In in Congress for stronger gun safety laws. Robin has worked across the aisle to advance common sense health and consumer protection legislation. Through her "Robin's Reader's" initiative, she has secured thousands of books for local schools and libraries, and since going to Washington, has recouped millions of federal dollars for Second District Families.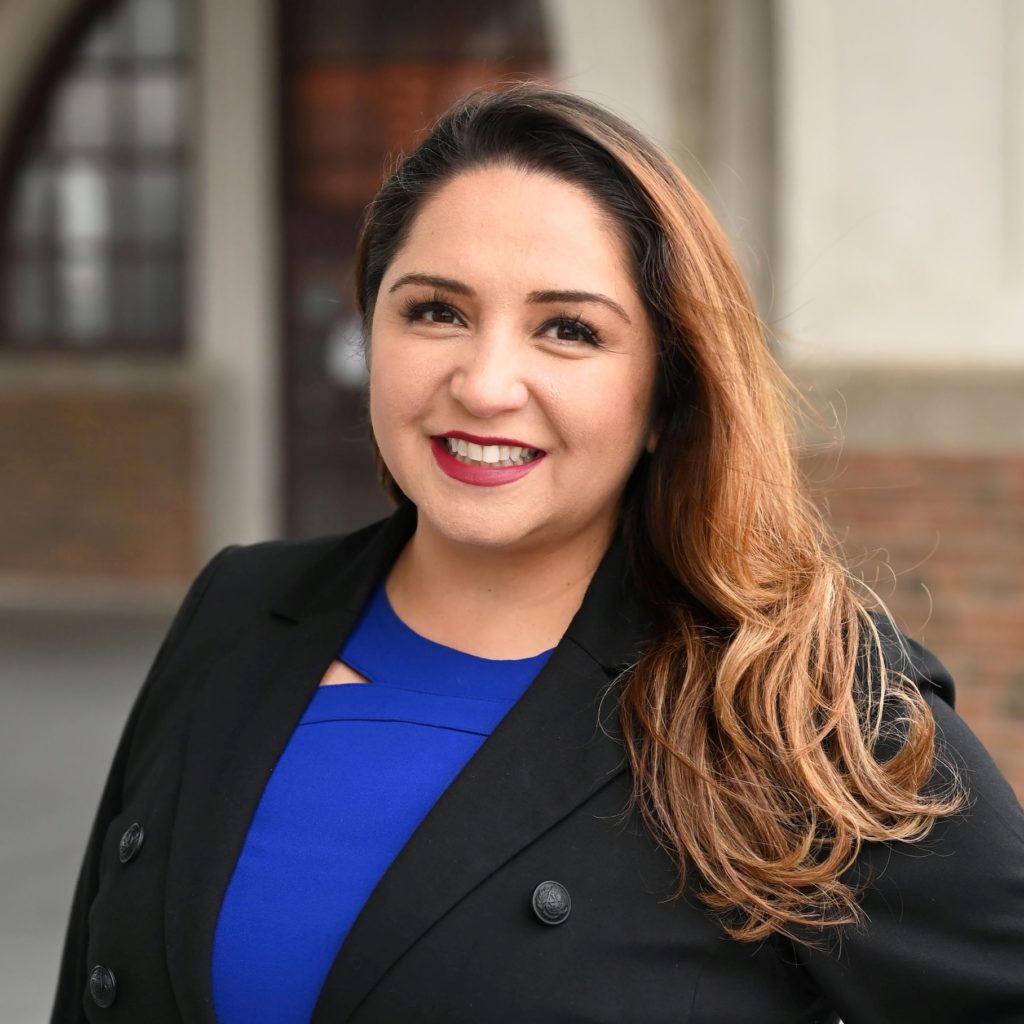 Delia Ramirez
3rd Congressional District – Illinois
Delia Ramirez is an accomplished social service director, community leader, and coalition builder who has dedicated her life and career advocating for working families.
As the founding Executive Director of the Center for Changing Lives, Board Chair for both the Latin United Community Housing Association (LUCHA), and Logan Square Neighborhood Association (LSNA), Delia has tirelessly fought for solutions to complex issues like housing, education, and criminal justice.
In 2018, Delia ran and was first elected as State Representative for the 4th House District of Illinois. Since then, she has established a legislative housing committee, successfully passed legislation expanding affordable housing, Medicaid coverage to senior citizens regardless of immigration status, and the creation of an elected school board in the City of Chicago. She now serves as Assistant Majority Leader.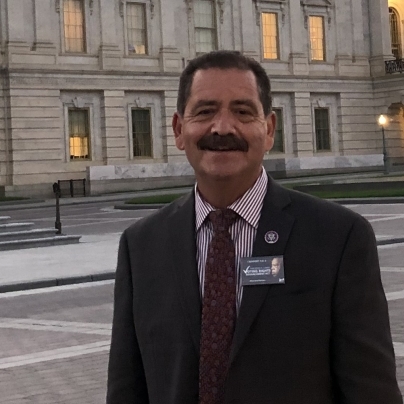 Jesús "Chuy" García
4th Congressional District – Illinois
As a progressive community leader and public servant for almost 40 years, Chuy has been recognized for his extensive work fighting for immigration rights, universal health care, criminal justice reform, and workers' rights.
In 1986, Chuy was elected alderman of the 22nd Ward. His election helped secure a majority for Mayor Washington in the City Council and ended the tensely racial "Council Wars." In 1992, Chuy was elected to the Illinois Senate and became the first Mexican-American elected to the Illinois Legislature. As State Senator, Chuy passed several bills aimed at expanding immigrants' access to government services and legal representation.
After serving in the Senate Chuy returned to community organizing and founded the Little Village Community Development Corporation (now known as Enlace Chicago). As Executive Director, Chuy successfully fought for criminal justice reform, pro bono legal representation for immigrants, and more local public schools for communities on the Southwest side of Chicago.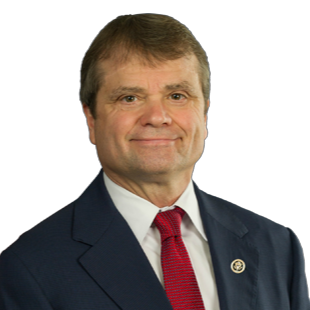 Mike Quigley
5th Congressional District – Illinois
A former cook County Commissioner, Mike has served his community for more than thirty years.
Mike has made government reform and fiscal responsibility the cornerstones of his legislative agenda. By starting from scratch and asking tough questions about what the government actually needs, his innovative "Reinventing Government" reports lay out detailed plans for streamlining the federal budget and reducing our deficit by $2 trillion over the next 10 years. Mike has voted for budgets that address the debt but maintain investments for future generations. He also supports comprehensive tax reform to broaden the base by clearing out most of the special interest tax breaks that cost more than a trillion dollars in lost revenue annually.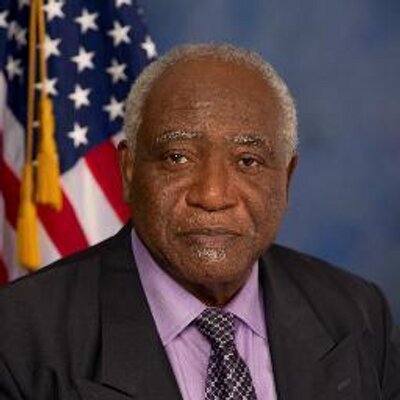 Danny Davis
7th Congressional District – Illinois
Congressman Davis has distinguished himself as an articulate voice for his constituents and as an effective legislator able to move major bills to passage.
Prior to his election to the Congress he served on the Cook County Board of Commissioners having been elected in November 1990 and reelected in November 1994. Previously, he served for eleven years as a member of the Chicago City Council as Alderman of the 29th Ward. Before seeking public office Congressman Davis had productive careers as an educator, community organizer, health planner/administrator and civil rights advocate.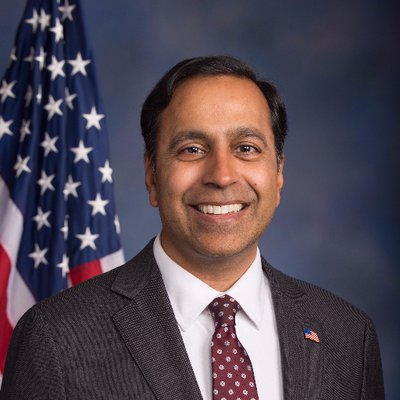 Raja Krishnamoorthi
8th Congressional District – Illinois
Raja is dedicated to serving and getting things done for our community and, especially those who most need someone on their side — our most vulnerable citizens.
Raja has worked his hardest to ensure other Americans have the same opportunities his family had to achieve the American Dream. He co-authored successful legislation to expand federal support for career and technical education, so 13 million Americans each year who choose not to pursue a four-year college education have the same chance to obtain a good-paying job with a future.
A progressive advocate for protecting Social Security and Medicare, Raja is making higher education more affordable and bolstering small businesses.
Raja is advocating for policies to help working families, including equal pay for equal work, paid sick and maternity leave, and raising the federal minimum wage. Raja is also a staunch defender of women's reproductive freedom.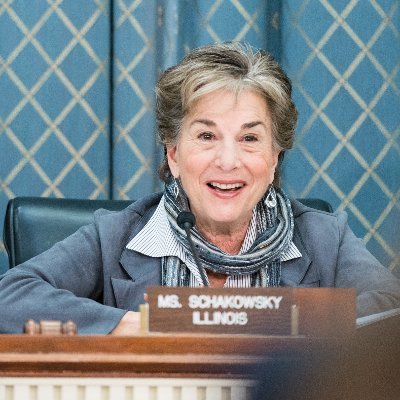 Jan Schakowsky
9th Congressional District – Illinois
Jan Schakowsky has been a lifelong champion for working- and middle-class families.
Jan has been working at the forefront of the Resistance movement and fighting for values like women's rights, comprehensive immigration reform, and getting dangerous weapons of war off our streets. Jan also co-chairs the Democratic Seniors Task Force, which focuses on addressing the needs of older Americans.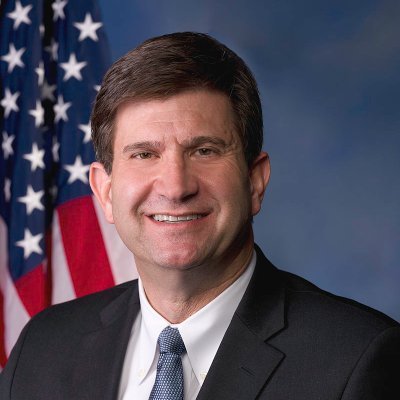 Brad Schneider
10th Congressional District – Illinois
Brad is focused on building an economy that works for all Americans, breaking through partisan gridlock to find solutions, and promoting core American values of opportunity, equality, and security.
Brad is fighting to protect the Affordable Care Act, Social Security and Medicare, a woman's right to choose, a healthy, sustainable environment, and full equality for the LGBT community.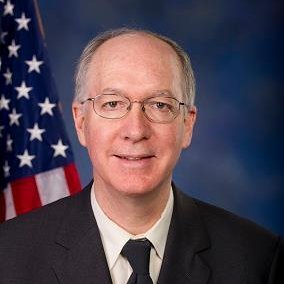 Bill Foster
11th Congressional District – Illinois
Bill gained a reputation as a thoughtful member of Congress who was not afraid to take tough votes for the long-term best interests of the people he represented: the Affordable Care Act, the Economic Stimulus Package, and Dodd-Frank Wall Street Reform.
Following the mob violence of January 6th, 2021, Bill was proud to cast a vote to uphold our Constitution and impeach the president who incited the mob and threatened the peaceful transition of power.
Bill was also proud to pass overdue COVID-19 relief which helped working families make ends meet during this tragic global health emergency.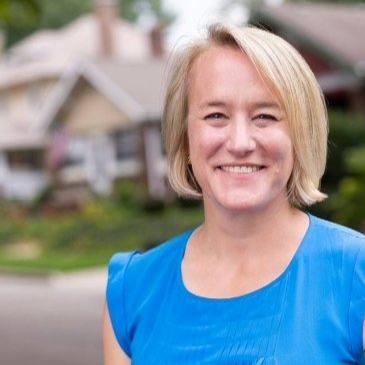 Nikki Budzinski
13th Congressional District – Illinois
Nikki has spent her life fighting for workers and working families. She believes in the American Dream and will bring people together to level the playing field and rebuild the middle class so families have a shot to get ahead.
Nikki's parents taught her the importance of family, community, and service to others. From her grandpa, a union painter, she saw how unions built and sustained the middle class. From her grandma, a public school teacher, she learned the value of a good education. Nikki attended the University of Illinois Champaign and was inspired to devote her life to public service after interning for former Congressman Dick Gephardt, former Senator Paul Simon, and Planned Parenthood.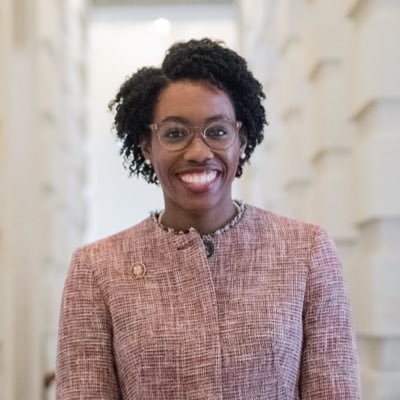 Lauren Underwood
14th Congressional District – Illinois
At 34, Lauren is the youngest Black woman ever elected to Congress.
Lauren was appointed by President Obama to serve as a Senior Advisor at the U.S. Department of Health and Human Services (HHS). During her time in the Obama Administration, Lauren helped communities across the country prevent, prepare for, and respond to public health emergencies, disasters, and bioterror threats. As a public servant at HHS, Lauren helped implement the Affordable Care Act — broadening access for those on Medicare, improving healthcare quality, and reforming private insurance.
During her first term in Congress, Lauren has proven herself to be a hard worker and an effective leader for her community: she has personally introduced 42 pieces of legislation, passed 15 out of the House, and had 4 bipartisan pieces of legislation signed into law.
Illinois Statewide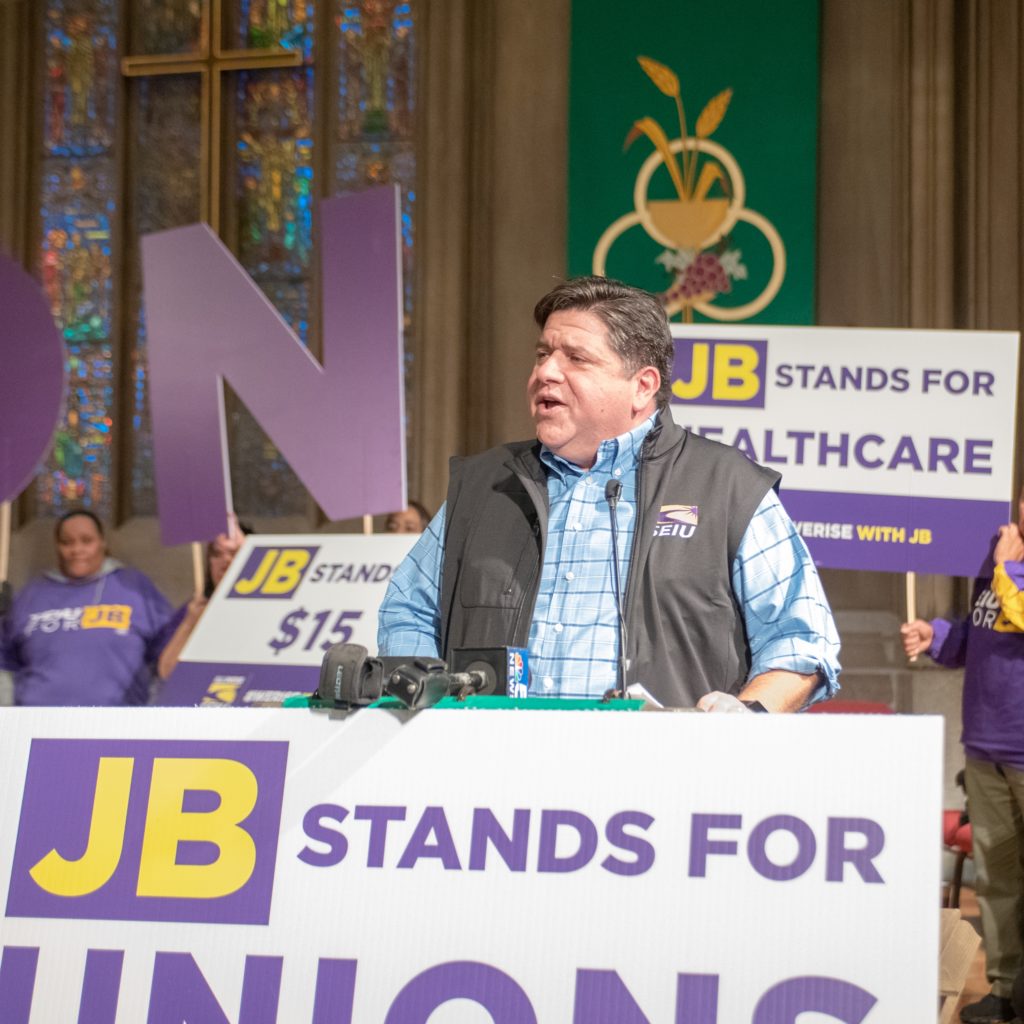 JB Pritzker
Governor – Illinois
During his first term in office, Governor Pritzker has increased funding for the services our members provide, restored collective bargaining rights to union workers, cut corporate tax loopholes, and raised the minimum wage.
"I'm so honored to receive the endorsement of the SEIU Illinois State Council and the 150,000 hardworking Illinoisans they represent," said Pritzker. "I proudly stand with our state's labor movement and will continue to fight for the rights of all workers to organize and for the right to collectively bargain."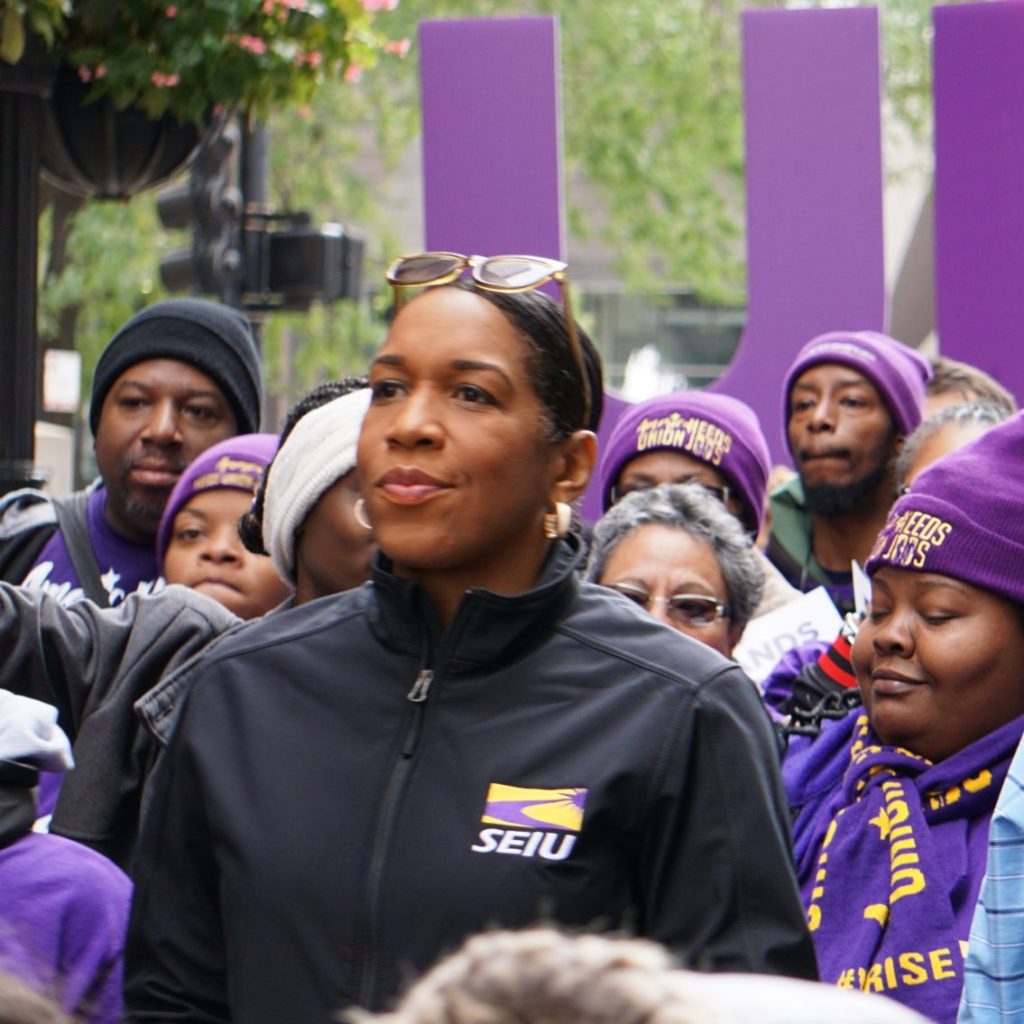 Julianna Stratton
Lt. Governor – Illinois
Juliana has demonstrated her commitment to defending working families as Lt. Governor and as State Representative.
As a lifelong advocate for youth and creating safe spaces for our young people, Lieutenant Governor Stratton is a restorative justice practitioner and trained peace circle keeper. She was also a founding board member of the Chicago Children's Advocacy Center and served on the Board of Directors of the Juvenile Protective Association.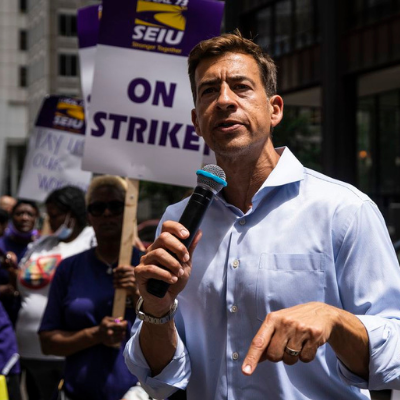 Alexi Giannoulias
Secretary of State – Illinois
We believe Alexi Giannoulias has the experience necessary to do the job best. As the former State Treasurer of Illinois, Alexi knows what it takes to run and win at the statewide level. He understands how to involve and listen to workers on the frontline delivering services across the state. This was clear in Alexi's interview with SoS members.
"I stand with SEIU Local 73 in their fight for a fair contract. Cook County workers were & continue to be on the frontline, not only during the pandemic but every single day. They are there for us when we need it most, it's time we are there for them," said Giannoulias.
Illinois Senate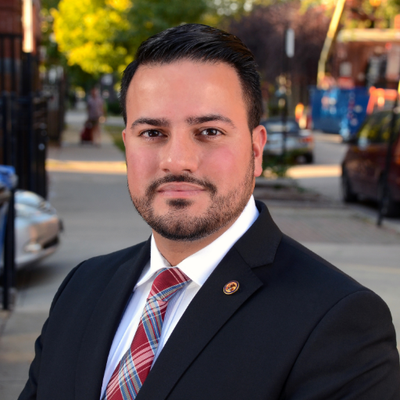 Omar Aquino
2nd Senate District – Illinois
Omar's record of advocacy for vulnerable citizens, particularly women and people of color and immigrants, has shown he works to find real solutions that STOP subsidizing the rich at the expense of vital services.
"The COVID-19 pandemic disproportionately impacted working families in Illinois. The federal government and we in state government worked to support our communities in need with rental and mortgage assistance, among many other programs, but we need to do more. The Earned Income Credit will put money in working-class people's pockets. It's their hard-earned dollars that will support their day-to-day needs," said Aquino.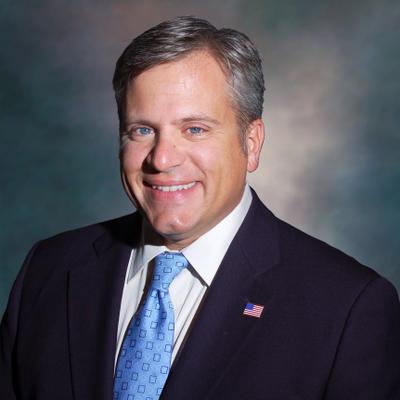 Robert Martwick
10th Senate District – Illinois
Robert has a strong record of standing up for our members and the communities they serve.
Senator Martwick was instrumental in finally bringing an elected school board to the City of Chicago.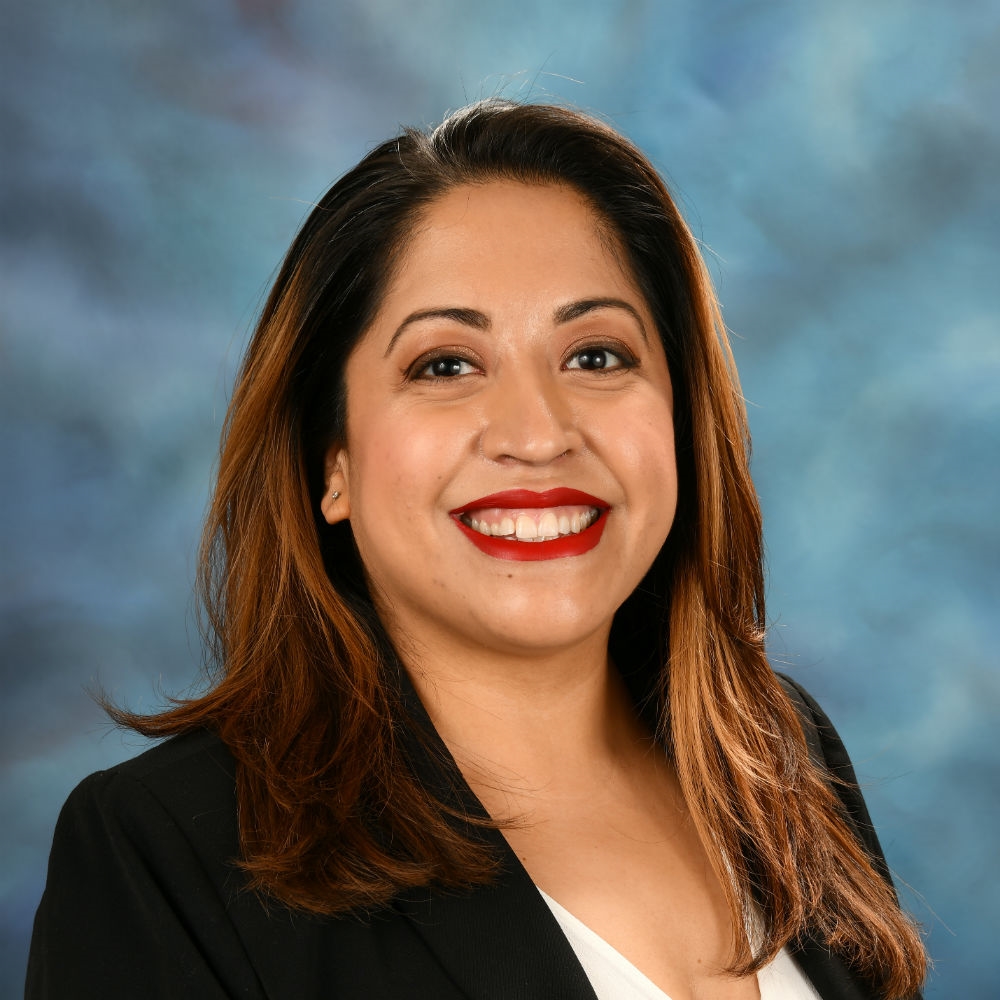 Celina Villanueva
12th Senate District – Illinois
As a state legislator, Celina has continued to be an outspoken advocate for immigrants and the marginalized.
During her time at the Illinois Coalition for Immigrant and Refugee Rights (ICIRR), Celina organized her community to pressure lawmakers to pass online, same-day and automatic voter registration – all of which are now law.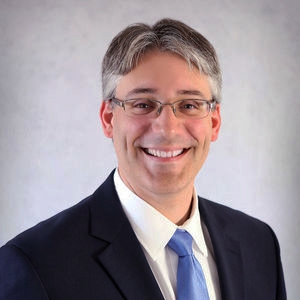 Mike Halpin
36th Senate District – Illinois
Mike has been an advocate for working families and actively fought Bruce Rauner's cuts to senior home care services provided through the Community Care Program.
"We must continue to fully fund vital programs like the Community Care Program and I am proud to stand with our area seniors and home healthcare aides in this fight," said Halpin.
Illinois House of Representatives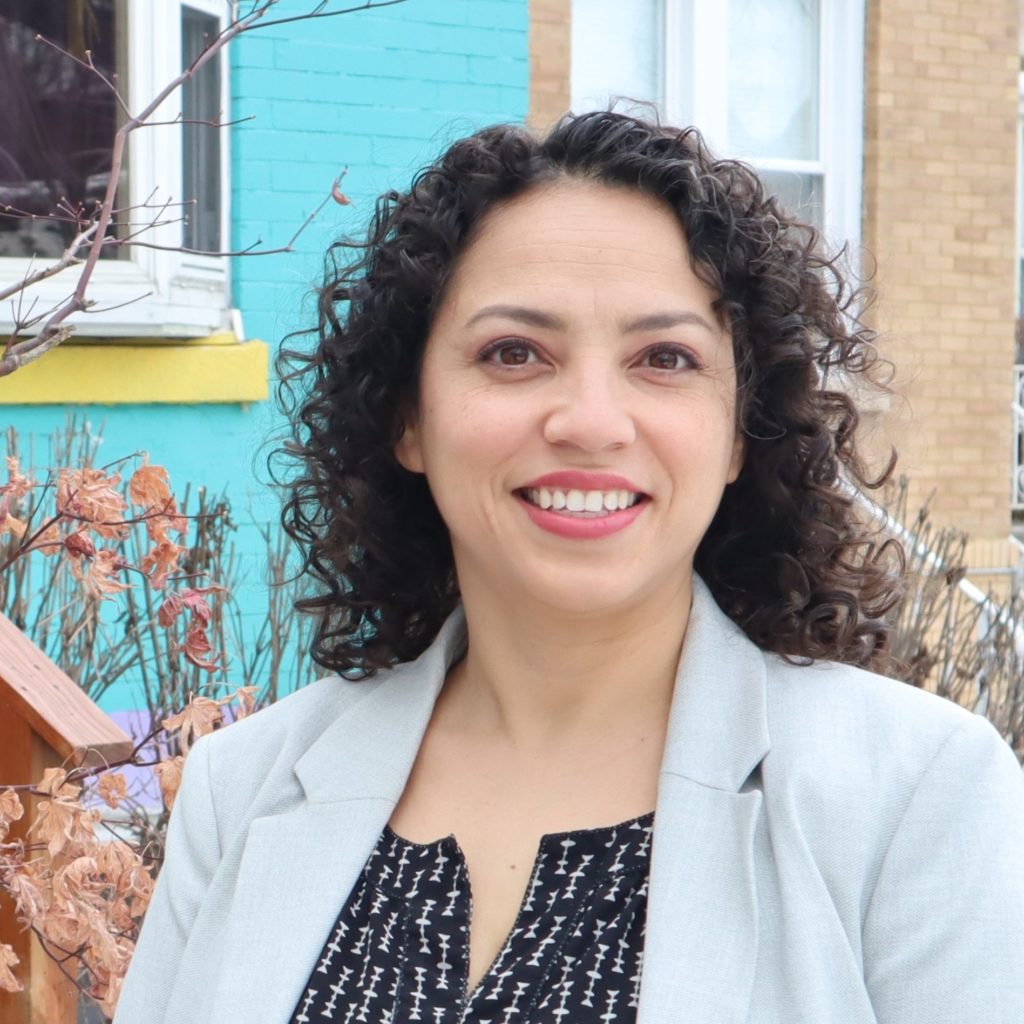 Lillian Jiménez
4th House District – Illinois
Lilian Jiménez is a labor rights and immigration lawyer and life-long social justice advocate born and raised in Chicago.
Prior to moving to the County, she served as the Director of the Fair Labor Standards Division of the Illinois Department of Labor. At the Illinois Department of Labor Jiménez instituted the first ever U-visa policy to assist victims of workplace abuse. Jiménez targeted the exploitation of temp workers and increased fines for wage theft and domestic labor abuses.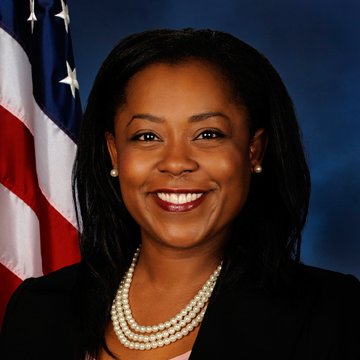 Sonya M. Harper
6th House District – Illinois
Sonya has been a community activist on the South Side since she was 16 years old. Her passions include promoting community, economic development and civic engagement in an effort to create more peaceful and prosperous neighborhoods.
An advocate for food access and education, Sonya co-founded the Wood Street Meet & Greet Community Garden and spearheaded the Grow Greater Englewood Coalition, a non-profit organization which advocates for and advances development projects, economic and educational opportunities related to food, urban agriculture and healthy living. Committed to youth leadership development and under the direction of Imagine Englewood If, she created Growing Citizen Leaders, a community organizing training program for teens in Greater Englewood.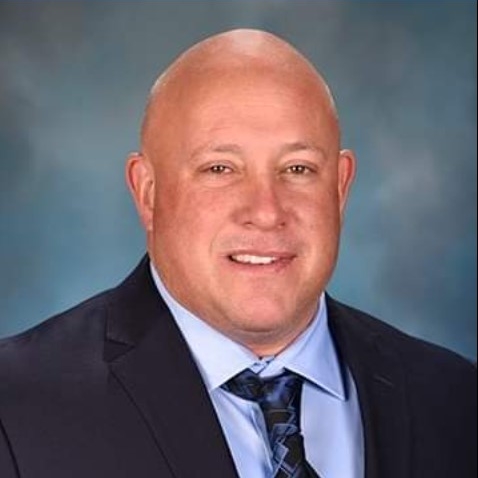 Michael Kelly
15th House District – Illinois
A Chicago Firefighter, Michael has focused on keeping Illinois moving forward.
Michael is currently and has been a Firefighter for the Chicago Fire Department and a dedicated Union member in Local 2 for 18 years. In addition to his career as a coach and firefighter, Representative Kelly is a member of the Mayfair Park Advisory Council and Saint Patrick High School Advisory Council.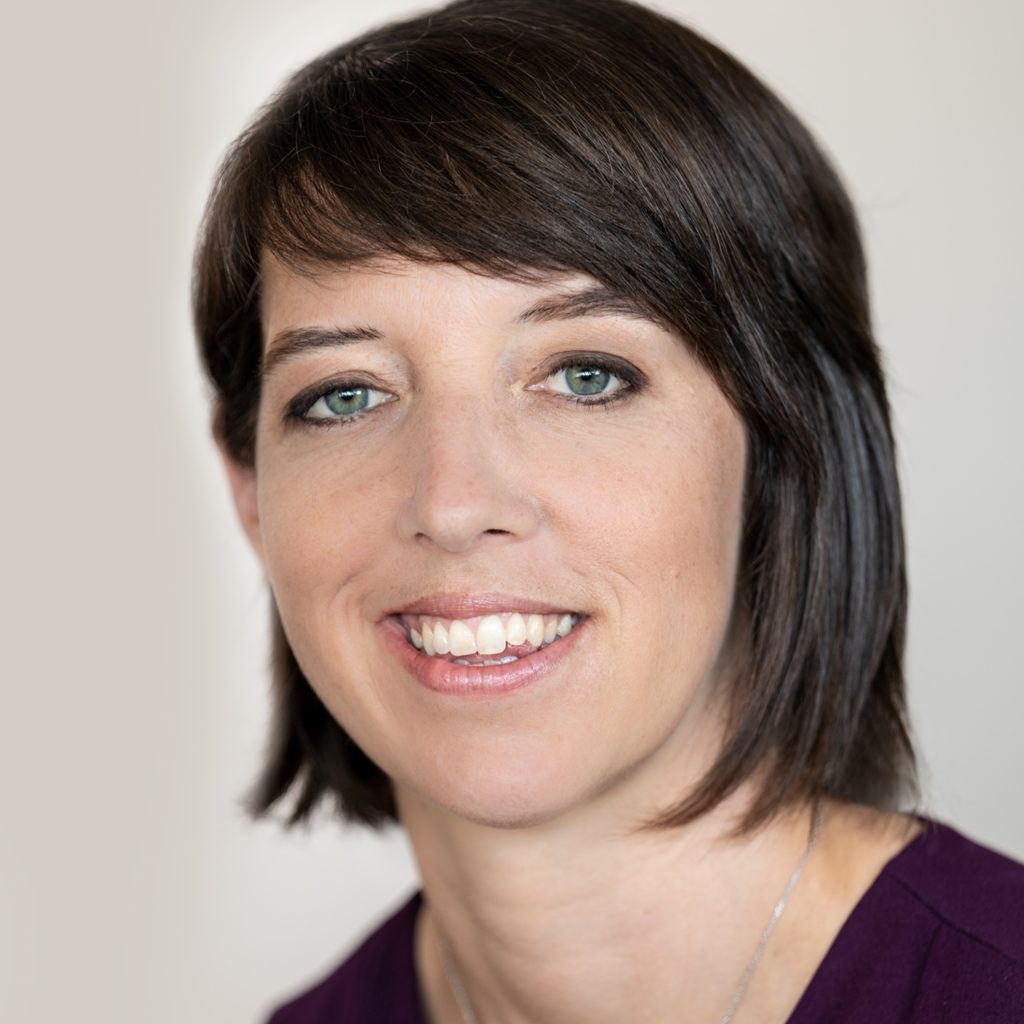 Lindsey LaPointe
19th House District – Illinois
Lindsey's priorities include making health care, including mental health care, more affordable and accessible; supporting teachers and first responders who strengthen the communities in her district, and ensuring Illinois' tax system is fair to everyone—not just the very wealthy.
For the past eight years, Lindsey has worked on issues of public safety and criminal justice reform in state government and at a public interest law and policy non-profit. While in state government, she served as the program manager for Adult Redeploy Illinois at the Illinois Criminal Justice Information Authority, working with county officials across Illinois on court-based alternatives to incarceration for people facing non-violent charges.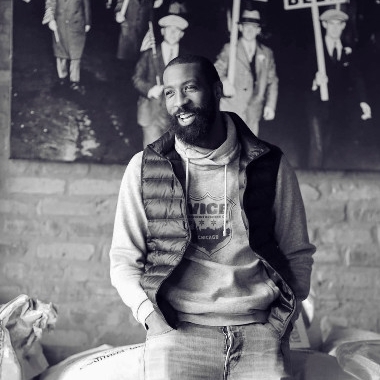 Curtis Tarver II
25th House District – Illinois
Curtis has spent his career advocating for justice and creating opportunities.
Curtis focused on public service very early in his career. Shortly after completing law school, he worked in the Office of Intergovernmental Affairs as an Assistant to Mayor Richard M. Daley. Later, Curtis was appointed by the Mayor to the City of Chicago's Commission for Human Relations, a role in which Curtis advocated on behalf of individuals facing discrimination.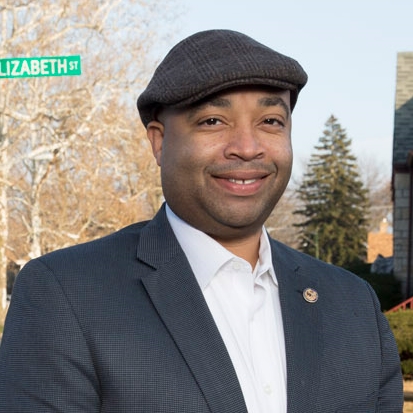 Justin Slaughter
27th House District – Illinois
Justin grew up on the South Side in the Washington Heights community where he has been a force for positive change.
Since January 5, 2017, Justin Slaughter has been the Illinois State Representative of the 27th District. Prior to becoming State Representative, Justin developed a successful career as a public servant that included invaluable experience in government and public policy. Throughout his achievements in the public sector, Representative Slaughter has always exemplified a strong commitment to address and empower under-served communities.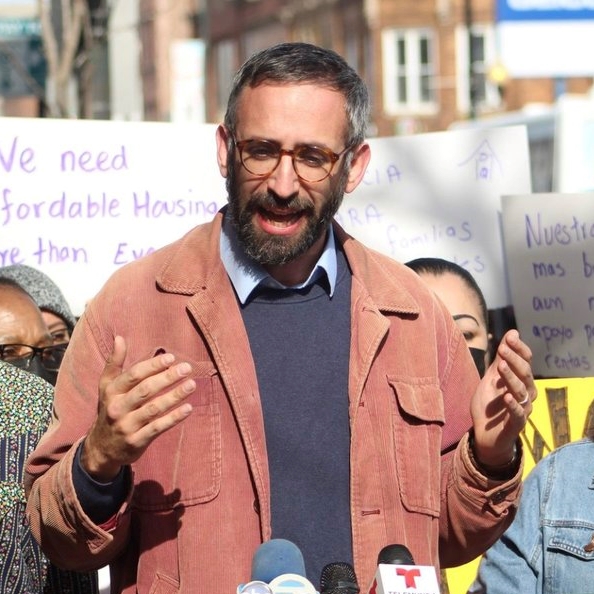 Will Guzzardi
39th House District – Illinois
Will has championed issues of pressing importance to working people and those in need.
Will has advanced measures to end workplace discrimination; lower the cost of prescription drugs; make college affordable for every student; and curb abuses by the debt collection industry. And in February of 2019, he passed historic legislation raising Illinois's minimum wage to $15 per hour by 2025.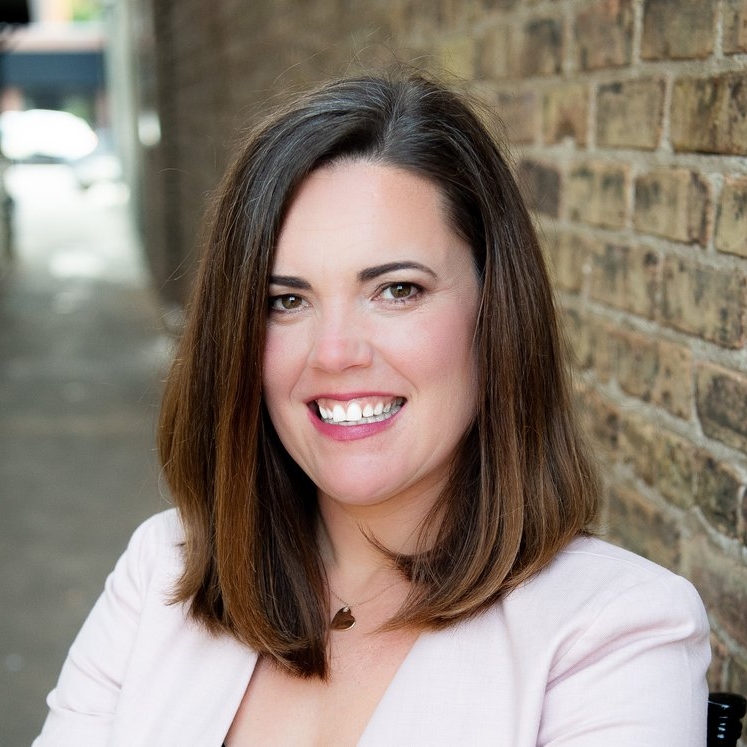 Laura Faver Dias
62nd House District – Illinois
Laura was an award-winning teacher and currently serves as Grayslake Village Trustee.
"Building community is incredibly important to me. I know that when we come together, we can achieve great things," said Laura.
Cook County Board of Commissioners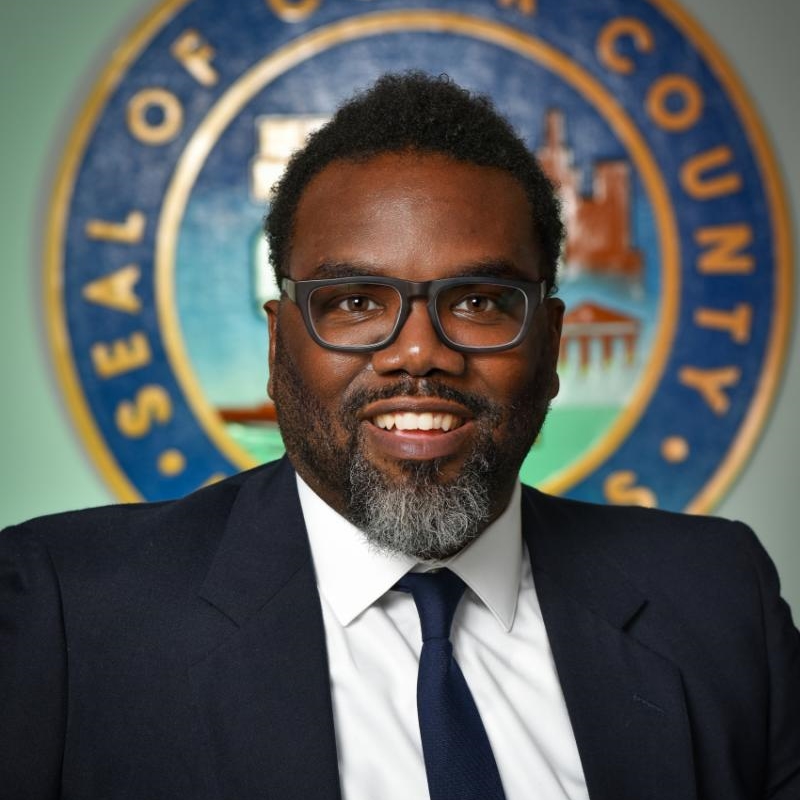 Brandon Johnson
Cook County Commissioner, 1st District
Brandon Johnson has been a strong advocate for union members in Cook County.
In 2011 Brandon joined the resurgent Chicago Teachers Union as an organizer. Brandon helped to organize the monumental 2012 CTU strike and fought against the onslaught of closings and privatization in Black and Latinx schools. In 2015 Brandon led field campaigns that forced an historic mayoral runoff and 18 aldermanic runoffs in the city of Chicago. Most recently, Brandon has coordinated coalition campaigns with parent and community organizations to pass state legislation for an elected representative school board, stronger oversight of private charter operators, restoring collective bargaining rights for teachers and an elimination of tax breaks and slush funds for the 1%.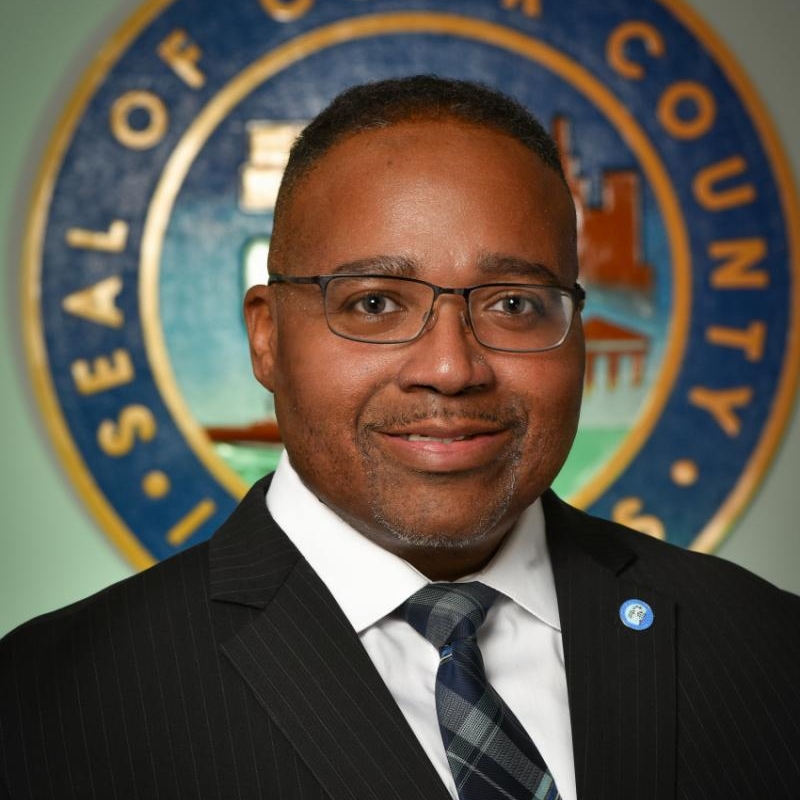 Dennis Deer
Cook County Commissioner, 2nd District
Dennis has a long history of community service and has worked extensively with local community organizations on employment and training, re-entry, economic development, affordable housing, healthcare, and education.
Dr. Deer serves on several not-for-profit and community boards including Strategic Human Services and North Lawndale Community Coordinating Council which he co-founded. He was also appointed to the Illinois Department of Human Services (IDHS) Domestic Violence Advisory Council (DVAC); Partner Abuse Intervention Programs Subcommittee; Executive Steering Committee of Domestic Violence Accountability Council (DVAC); and is Vice President of the Illinois Coalition Against Domestic Violence. In addition, he is a graduate of the Goldman Sachs 10,000 Small Businesses Program and Chicago Urban Leagues Nextone business accelerator. Dr. Deer's long track record of serving the community demonstrates a sustained level of involvement over many years, and a track record for giving back.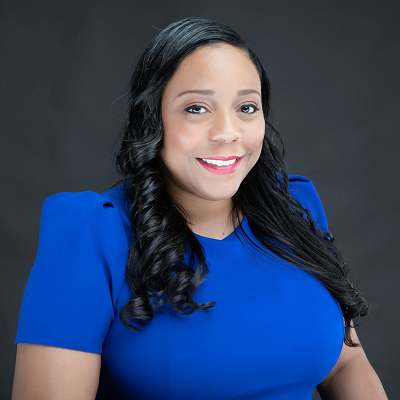 Monica Gordon
Cook County Commissioner, 5th District
Monica has the leadership and experience needed to champion the needs of working families across the County.
"I am delighted to receive Local 73's endorsement. Union workers all across Cook County are some of the hardest working people. I know this because union workers kept Cook County running throughout the pandemic. I was also raised in a union household where my mother – a UAW worker – taught me the value of an honest job and the importance of strong union protections. Just as I am committed to my mother, I am committed to fighting and protecting these heroes once elected commissioner of the fifth district," said Gordon.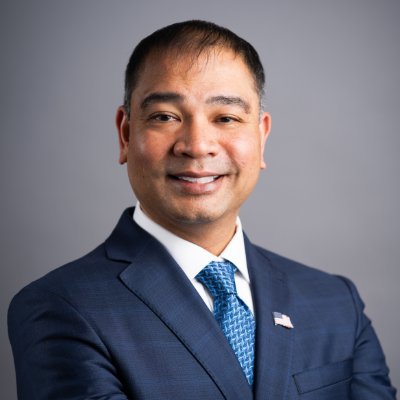 Sam Kukadia
Cook County Commissioner, 9th District
Sam is a proud member of the International Union of Operating Engineers Local 150.
After spending the early part of the 2000s working at Illinois Department of Transportation, and then in the private sector as a civil engineer, Sam decided to chart his own course for success. He purchased a fledgling soil testing company with his savings and a small loan. Today, as the owner and CEO of Material Solutions Laboratory, Sam employs over 50 people with offices in Elk Grove Village and South Elgin.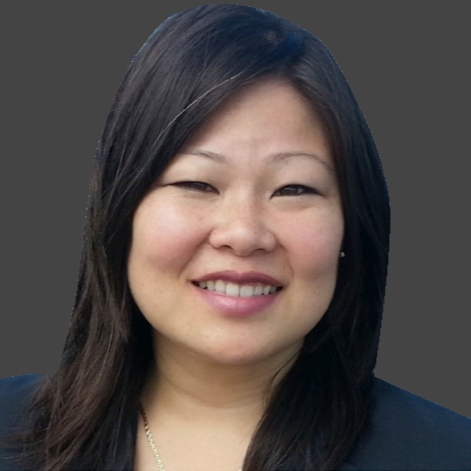 Josina Morita
Cook County Commissioner, 13th District
Josina has served as a Commissioner of the Metropolitan Water Reclamation District since 2016. She is the first Asian American elected to a countywide board in Cook County.
Josina's human rights, racial justice and water justice work has been recognized locally and nationally. In 2007, she was named one of the top 35 leaders under 35 fighting racism and poverty in Chicago by the Community Renewal Society. In 2013, she received the Emerging Leader Award from the Illinois Campaign for Political Reform and the Breaking Barriers Award from the Chicago Foundation for Women. In 2016 she was named one of 50 Young Asian American Stars in Politics by Asian Fortune Magazine. In 2017 she received the Spirit of the River Award from Friends of the Chicago River. And in 2018 she was recognized as a National Water Hero by WaterNow.
Metropolitan Water Reclamation District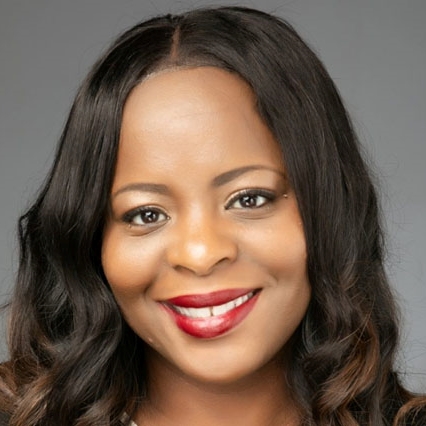 Yumeka Brown
Metropolitan Water Reclamation District
Yumeka spent over 20 years working in the nonprofit and public service sectors.
Yumeka understands first-hand how vital clean water and the air is to our communities, and her goal is to fight for equitable and healthy communities across Cook County! Yumeka is committed to fighting for residents in every corner of Cook County because the issues vary from one end to the next, and representation is critical.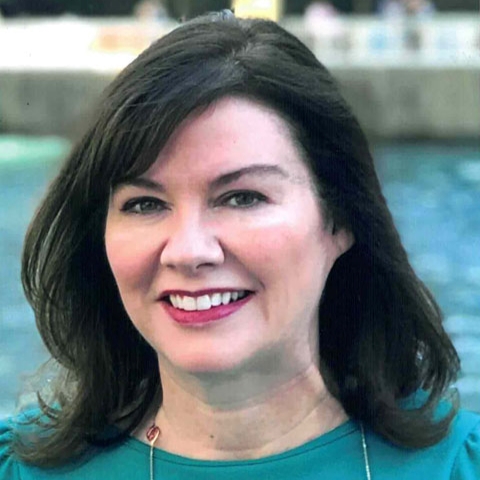 Patricia Flynn
Metropolitan Water Reclamation District
Prior to running for local office, Patricia was an employee of the MWRD, working in both Pollution Control as well as in the laboratory of the Calumet Plant.
Patricia became the first woman elected to the Village Board during a drinking water scandal in Crestwood. Unbeknownst to residents, the Village was mingling contents of a contaminated well, with purchased Lake Michigan water. The well contained a known carcinogen, vinyl chloride. As a mother of three young children, feeling her choices were to relocate or to become engaged in local government, chose to walk, to run, and won, fighting for clean water and clean government amidst a scandal that cost the Village over $15 million in litigation, and resulted in 22 felony counts against previous Village officials.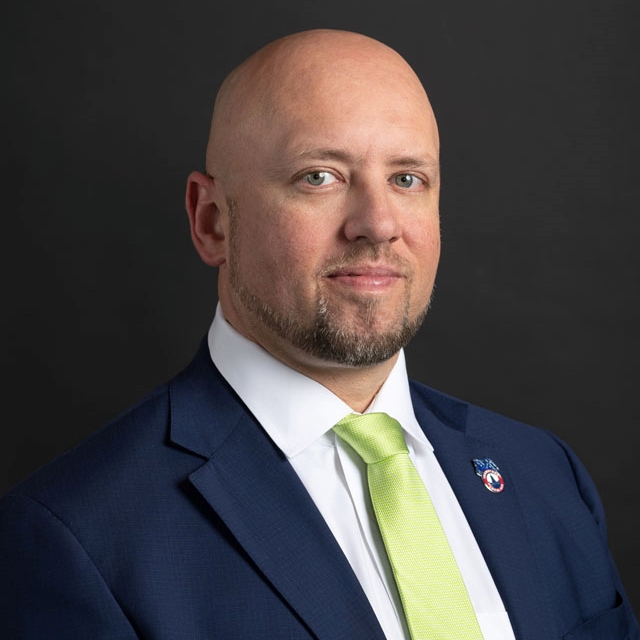 Dan Pogorzelski
Metropolitan Water Reclamation District
Since beginning in politics while an organizer for the United Food and Commercial Workers union, Dan has worked in over 40 political campaigns over the past 12 years.
Dan has worked in the offices of 38th Ward Alderman Tim Cullerton as well as State Senator Robert F. Martwick Jr while he was in the Illinois House. Since 2018, Dan has been with the office of Illinois Treasurer Michael Frerichs in Civic Engagement, where his responsibility is to connect Illinoisans with the services and programs they offer.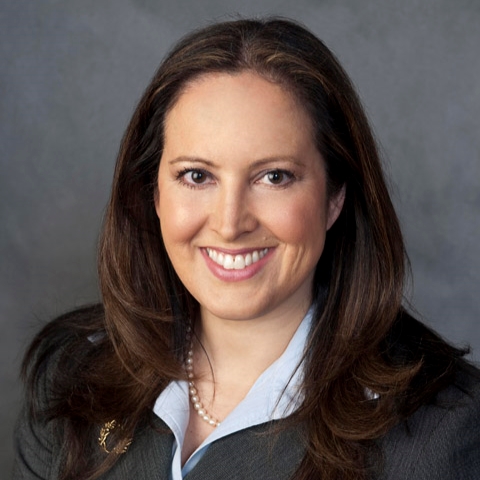 Mariyana Spyropolous
Metropolitan Water Reclamation District
Commissioner Spyropoulos was first elected to the MWRD in 2010 and re-elected in 2016. Since her election, Commissioner Spyropoulos has championed fiscal responsibility, transparency and environmentally progressive policy for the MWRD.
Mariyana ensured that the MWRD maintain a AAA bond rating and a balanced budget every year. As an MWRD Pension Fund trustee, she has championed pension reform. She initiated efforts to bring transparency to the MWRD by introducing an Inspector General, broadcasting board meetings and developing an app for residents to report water pollution. She spearheaded efforts to reach out to foreign governments to seek cooperation and knowledge sharing opportunities. Her efforts have directly resulted in MOUs signed between the MWRD and Denmark as well as India.