News
Service Employees at UIUC Gather to Protest University's Disrespect in Pay and Negotiations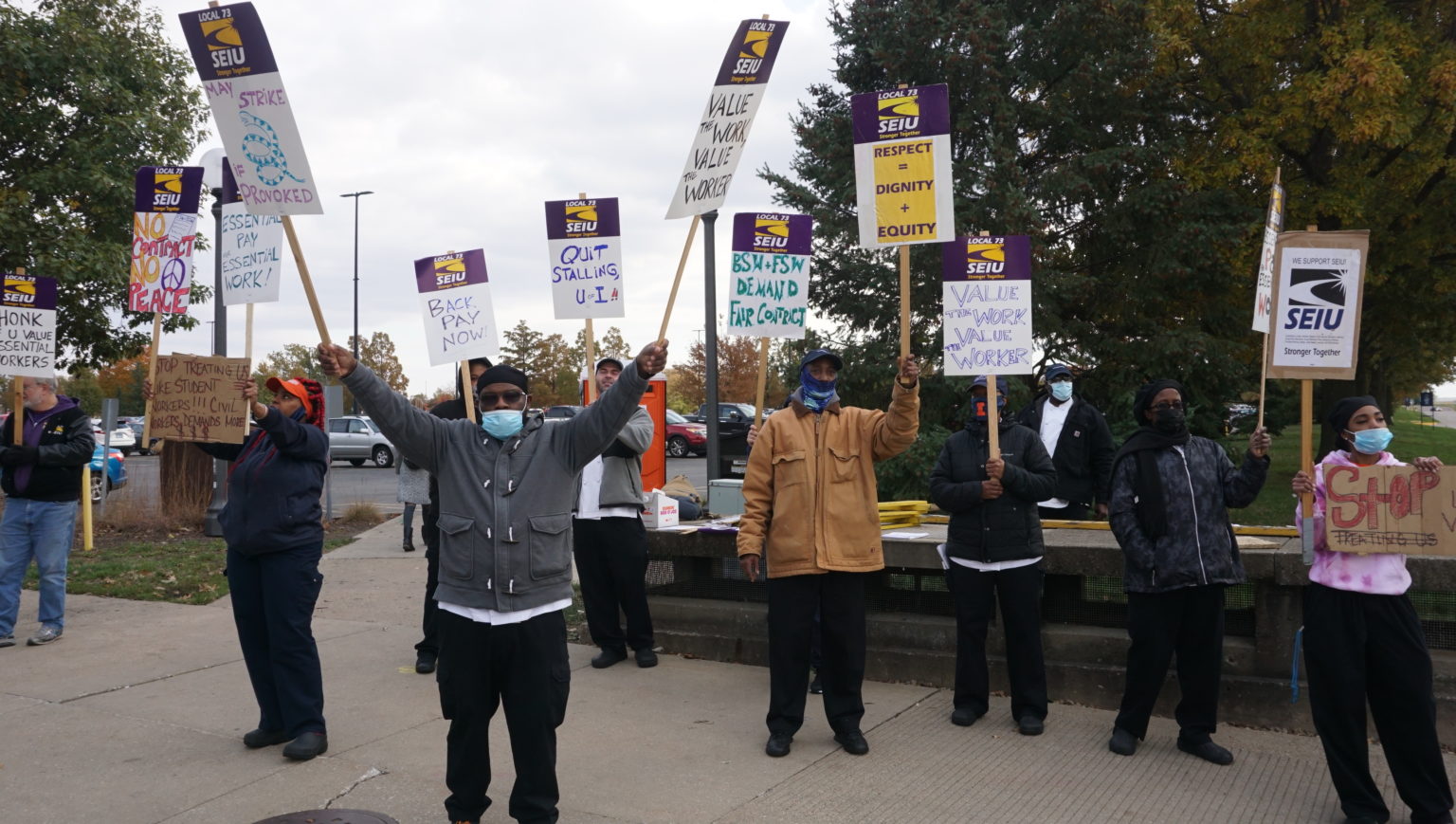 Service workers at the University of Illinois Urbana-Champaign gathered on campus on Wednesday, November 3, to protest the school's handling of complaints regarding injustices in the workplace.
Backed by their union, SEIU Local 73, the workers state that they have been filing complaints to the university for months to no avail. In addition, the workers have attempted to initiate contract negotiations with the university in September, but only as of recently has the university bothered to suggest a date (November 18) after ignoring requests for months.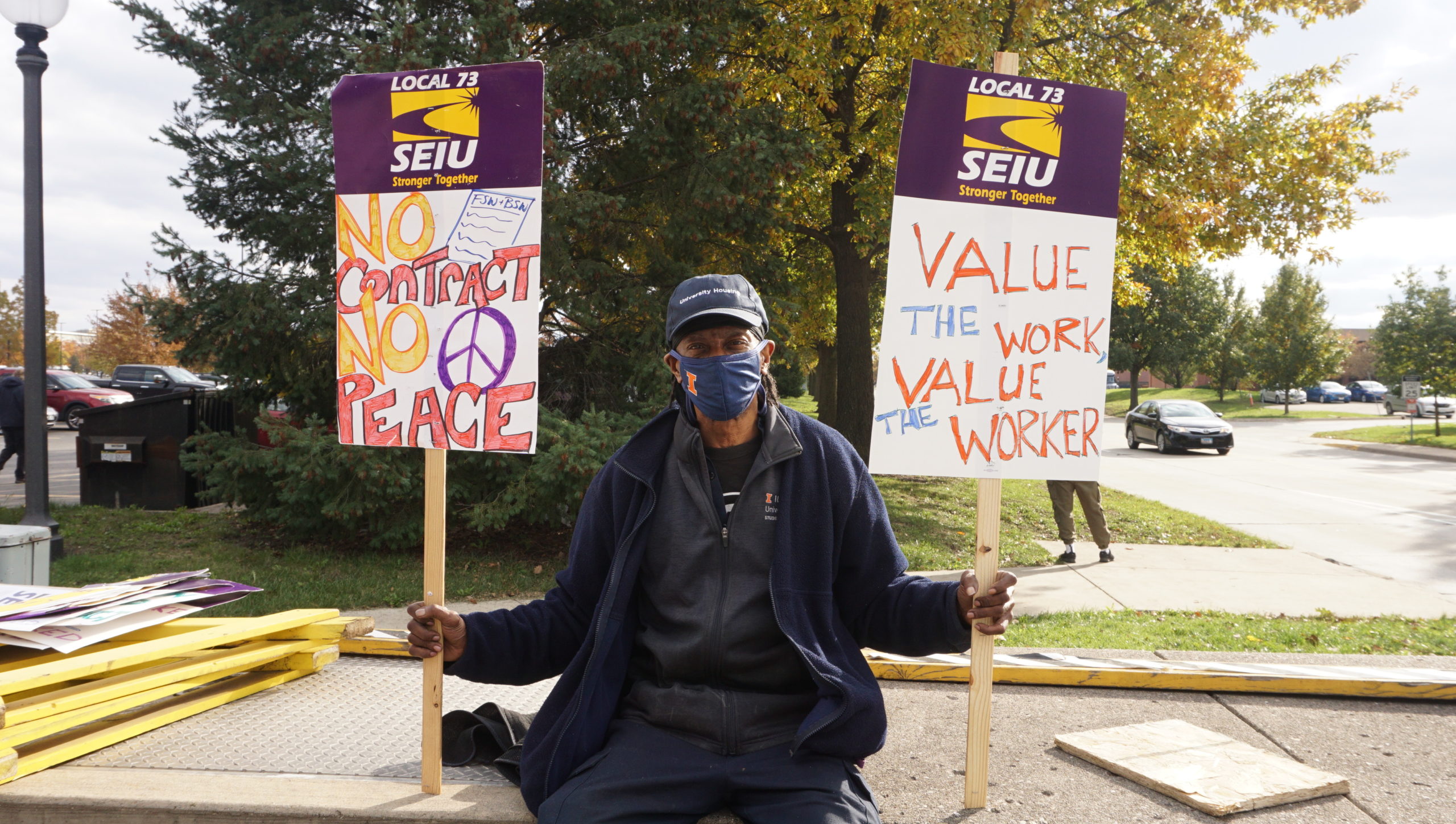 The workers also protested current pay rates that do not reflect previous agreements with the university. Some of the almost 800 workers, who encompass building service workers and dining service workers at the university, have spent over a year trying to get the issue corrected.
Compounding the issue is that these pay rates were already lagging behind as minimum wage catches up to the unionized rates, to the point that many potential hires refuse the once-prized UI jobs. Employees have been forced to use their own time to quarantine when exposed to COVID-positive individuals, and even when funding was available to pay them for COVID-related illness, such pay has been at times denied arbitrarily.
"The university simply does not appreciate our hard work. Even though we are understaffed and management is replacing union workers, we've done our best through a pandemic to provide great services to the students." says Dena Gary, Chapter President. "Instead, they actively disrespect us through supervisors or don't pay us correctly. There is no accountability on the part of the university."
Chapter Vice President Justus Fortado agrees. "They say we are 'essential workers' until it comes time to pay us." Fortado said the land-grant public University has been steadily corporatized for years.
SEIU Local 73 and UIUC are set to begin negotiations on Thursday, November 18.